Super Custom Stretch Tent Projects
With the end of 2017 fast approaching, let's look back at some of our custom stretch tent projects that left a lasting impression on us!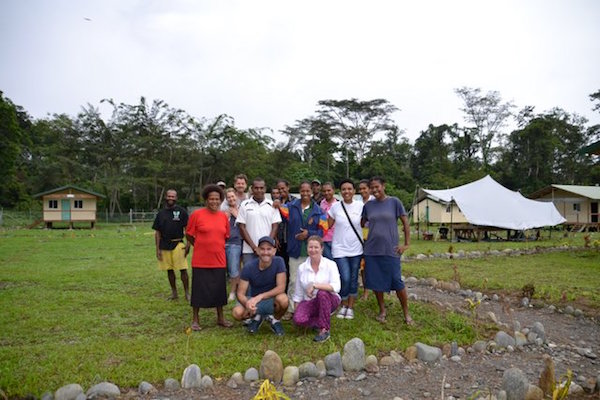 Read how SEAM created a School-in-a-Box concept
 – educational resource materials (library, computers etc) are stored in a small central box which is secure and weather-proof. When open, shelving and a fold-out work space for the computers is revealed. And this is where Stretch Structures come in: all school materials are protected by a super-durable, weather resistant tent with retro-fitted guttering system which not only looks good, but works to collect rain water.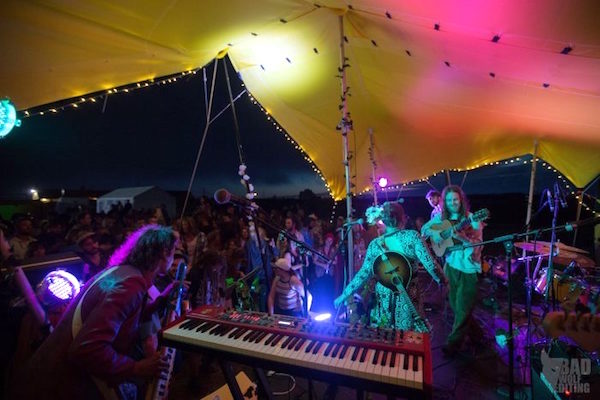 Read how the ultimate travelling band, The Scallywags
run their own event, Field Good Music, as well as appearing all over the UK. And with them all the way is their trusty bright yellow Bedouinflex S
tretch
 Tent attached to their tour bus – their signature draw card!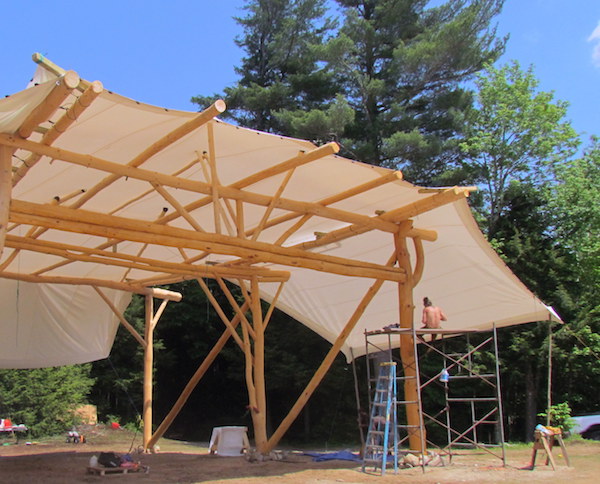 Read how Tommy Lyle of Wood of a Kind builds environmentally friendly wooden stages for festival clients and chose Bedouinflex Premium stretch fabric for the custom canopy of the stage in order to insulate and waterproof the wooden structure. The concept: the stage needed to be permanent, but the waterproof canopy would be assembled and disassembled according to the up-coming event.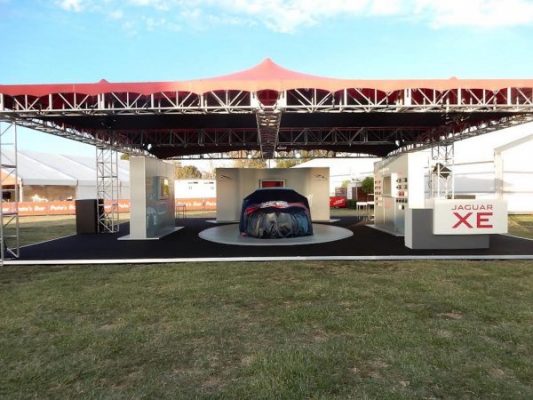 Read how the Jaguar XE was launched @ the Australian F1 Grand Prix under a Stretch Tent and Truss. The client brief: "the largest, most impactful brand exposure possible – as eye-catching as the car!" The stage truss structure for Jaguar provided dynamic design and the tasteful combination of precision stitched leather, chrome and highly polished alloy surfaces.