A Sanitation Tunnel Protecting People, Vehicles and Goods
Countries are gearing up to fight COVID-19. Therefore we launched the Sanitary Gate with our Italian partners in March. This was an attempt to offer products that help fight the spread of contagions.
In addition, customers have asked for a lightweight option. A sanitation tunnel suitable for temporary use and easy to freight. Hence we are now offering the Sanitation Tunnel LITE.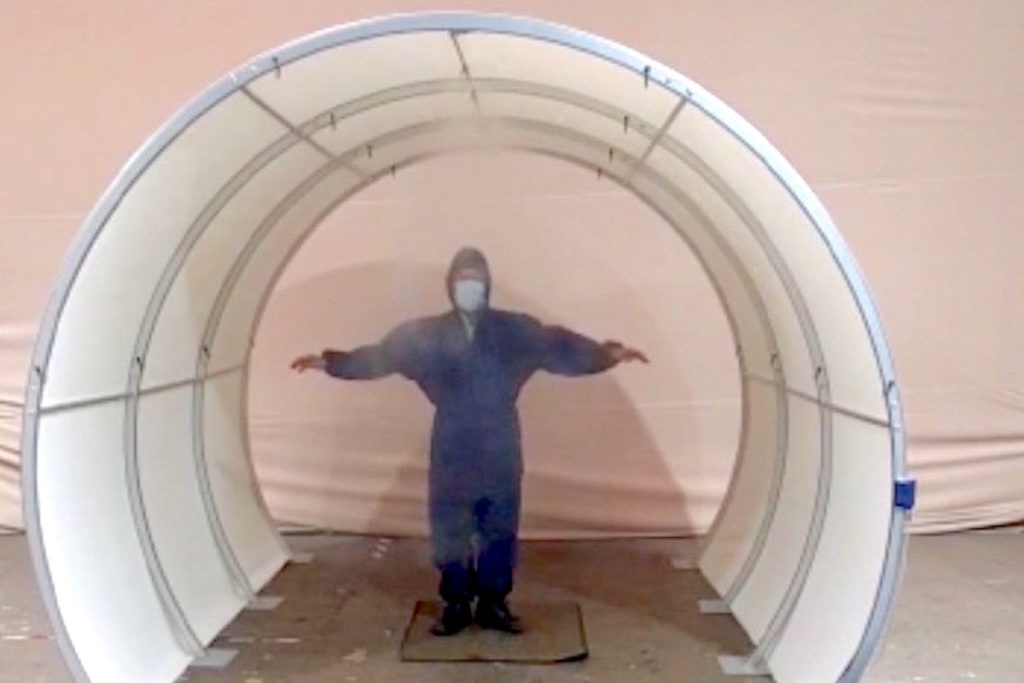 What is a Sanitation Tunnel?
Our proven solution of Stretch Tunnels have been upgraded to integrate a spray system for the atomisation of any biocides and virucides. The tunnel contains the atomised dry mist inside to disinfect all surfaces. Even those which are not directly exposed to the nozzles.
What is it used for?
A lightweight Sanitation Tunnel to protect society by decontaminating people, vehicles, equipment and goods.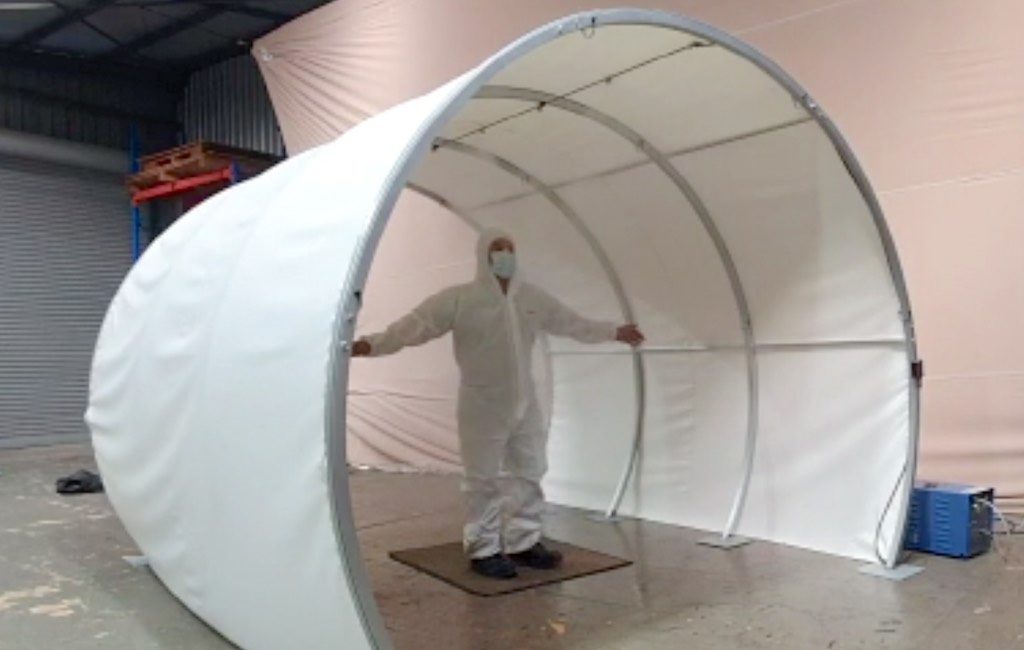 It can be installed at the entrance of: public offices, pharmacies, supermarkets, airports, hospitals, ports, train or tube stations. It is also suitable for any private company who needs to sanitise the workforce, goods, vehicles and materials.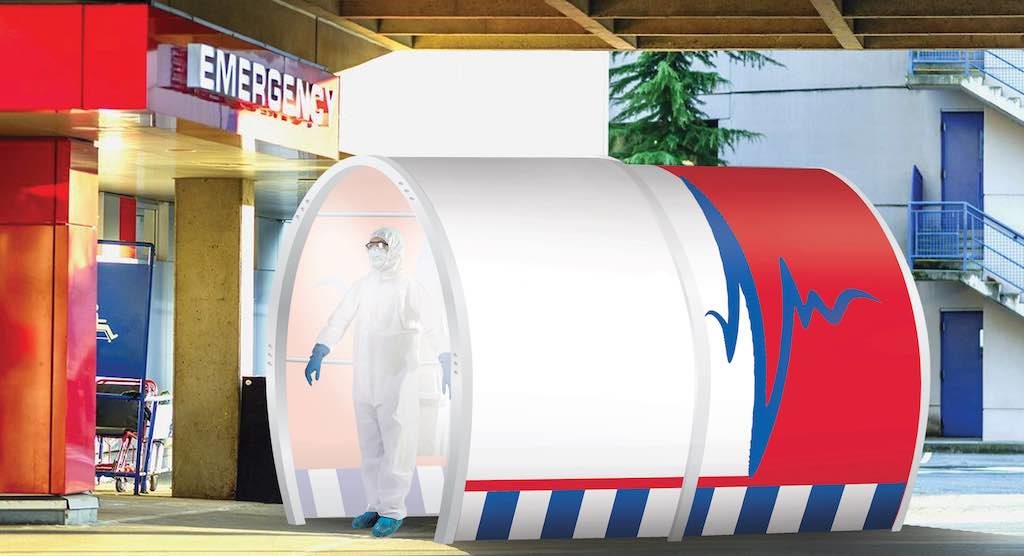 How it works
The tunnel creates an obligatory passage. As a person approaches, a motion sensor triggers the deployment of sanitising spray for 10 seconds. This agent kills off any germs on the person's clothes or belongings. Place a barrier floor inside the tunnel to sanitise the surface in contact with the ground.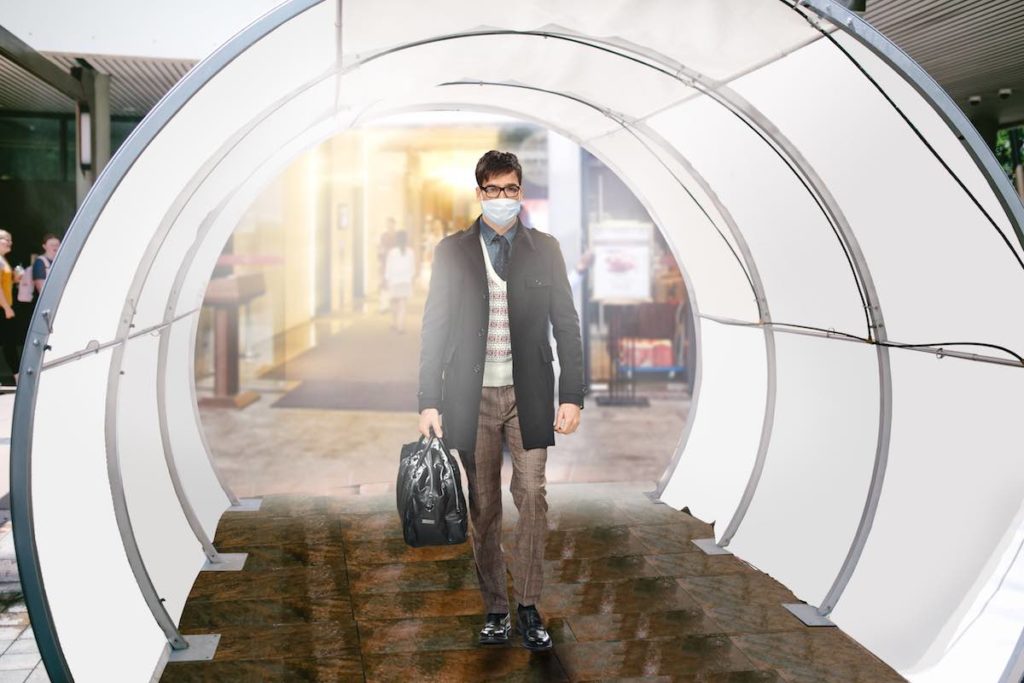 Technical Features
Fast assembly within hours
User and operator friendly
We stock two standard sized tunnels, 2m and 3m profiles
We can customise the dimensions with greater lead time
Skins can be branded
Different coloured skins are also available
Tunnels can be linked together as the frame is modular
Tunnels can be attached to existing structures or buildings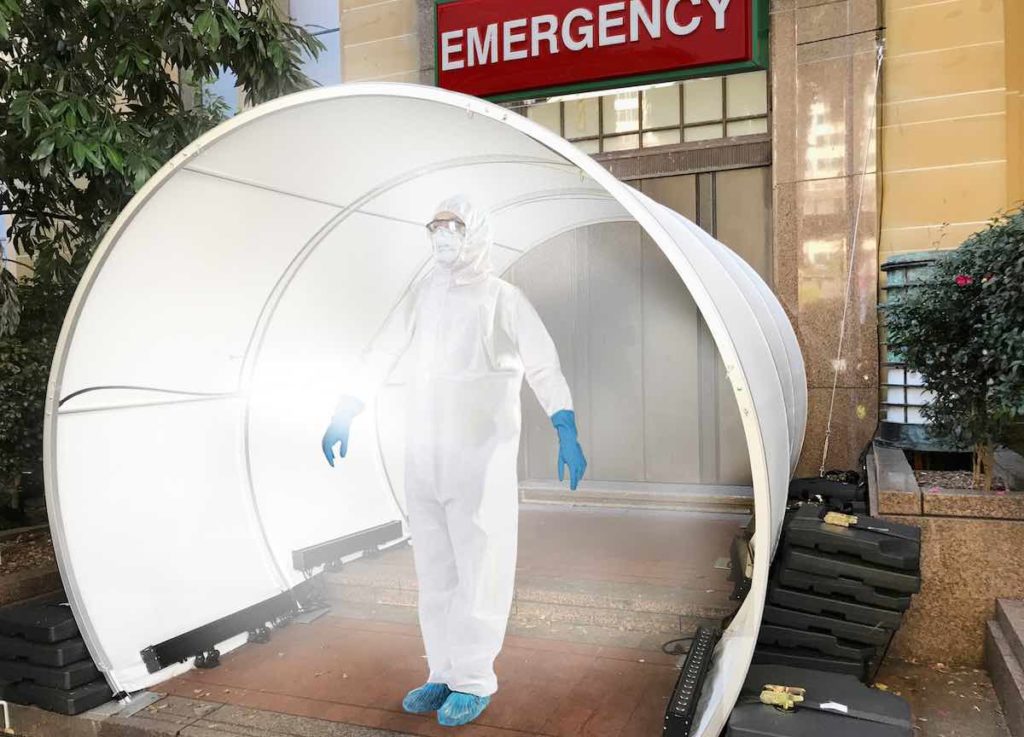 How is the Sanitation Tunnel installed?
Watch the below guide which shows a Sanitation Tunnel LITE installation from start to finish.
Designed and manufactured in Australia, our Sanitation Tunnel Lite provides a versatile solution for preventing the spread of contagions.
Contact us now for more information or click through to Purchase.