Multiplex use retractable tunnels for OHS covered walkways
Multiplex are a global construction company specialising in large scale structures across the property sector. They purchased their retractable tunnels in 2017 for use over a 2 year period on the Duo Central Park project in Sydney. Five years later and they've been re-used on multiple construction sites to create safe walkways for workers.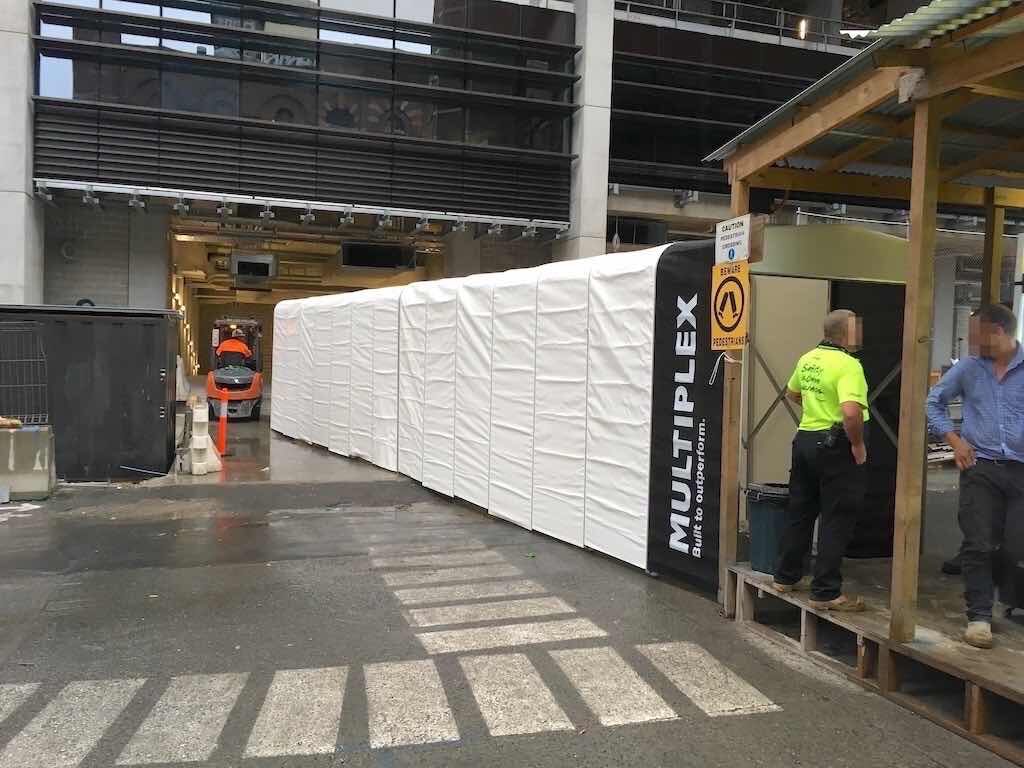 Why use a retractable tunnel on a construction site?
A construction site requires covered walkways for multiple reasons, and retractable tunnels cover all the requirements and more:
Help prevent workplace hazards by providing a clear pathway for workers to safely enter & exit the work site.
Meet OHS requirements for covered walkways from the amenities to the workplace on rainy days.
Clearly seperate pedestrian walkways from areas where mechanised or heavy equipment is in use.
Provide protection from the elements, such as, wind, rain and sun.
In addition, retractable tunnels have the unique ability to be:
Easily retracted at the end of the day and safely stored away, requiring limited storage space.
Retracted, transported and re-used on multiple sites.
As they are modular, you can add or subtract sections from your tunnel to meet different site requirements.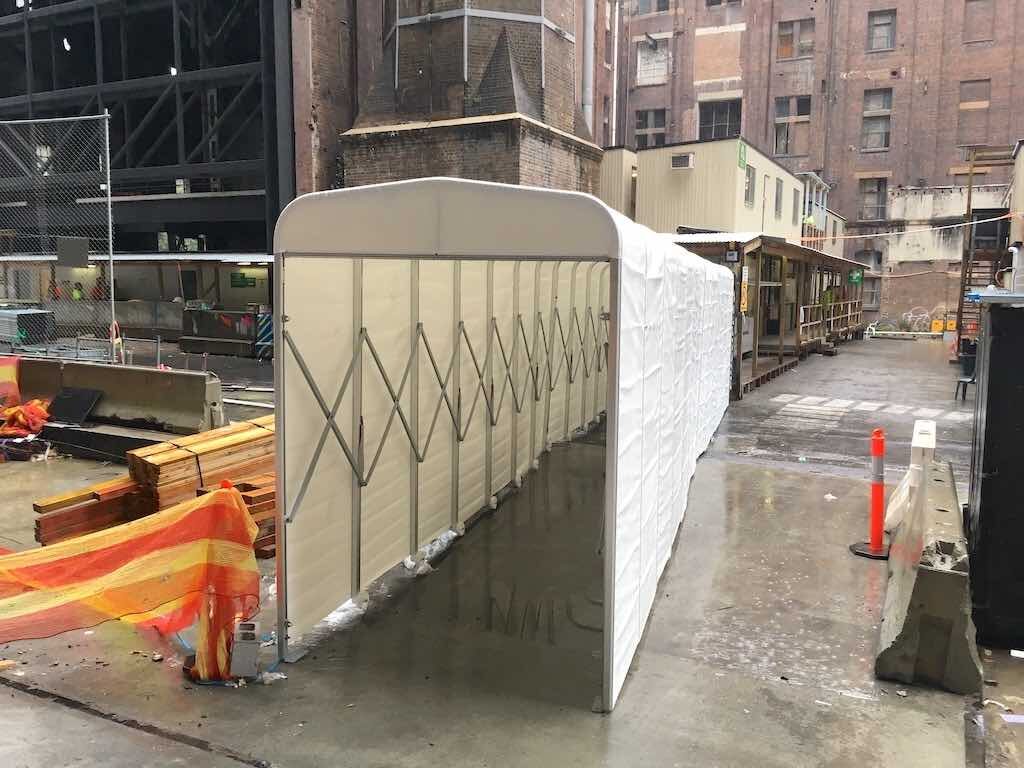 The Multiplex tunnel attributes
The retractable tunnel was purchased in two 7m sections, thereby enabling the client to retract the 14m tunnel in two parts and roll back to either wall when not in use. The tunnel is 2.4 high and 2m wide. Multiplex also chose to brand a portion of their tunnel to ensure they got constant brand exposure on site to the general public.
Read about the Chicago Cubs Players Tunnel to see how other clients are using their retractable tunnels as safe passageways.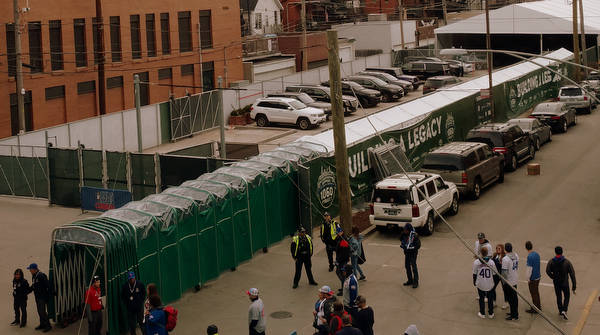 Contact Stretch Structures today for a quote, or email us at info@stretchstructures.com if you have any questions.