Isolation Tents limit the spread of Airborne Contagions
Negative room pressure is an isolation technique used in hospitals and medical centres. It prevents cross-contamination from room to room. As countries gear up to fight COVID-19, there is a requirement for temporary structures with negative pressure to ensure contagion free environments. Hence we have added the Inflatable Negative Pressure Structure to our product range.


What is a Negative Pressure Room?
It is a room which can be isolated and sealed off from surrounding areas. A negative air pressure compressor unit is then used to ventilate the room to generate negative pressure. Thus allowing air to flow into the isolation room but not to escape from the room and contaminate surrounding areas.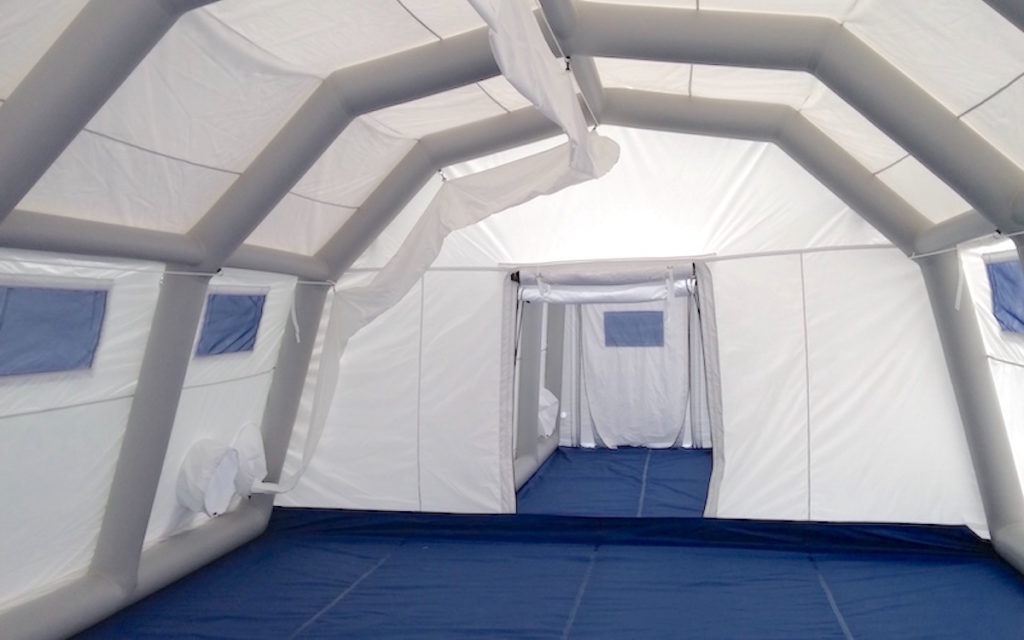 What is it used for?
It is used to contain airborne contaminants such as; viruses, bacteria, pollens, gases, VOC's  (volatile organic compounds) and chemicals. Hospitals use isolation rooms which are negatively pressurised with respect to adjacent areas to prevent airborne contaminants from drifting to other areas and contaminating patients, staff, visitors and sterile equipment.
Negative pressure tents can be set up outside hospitals and clinics so that potential COVID-19 patients can be screened in a free-standing facility without the risk of spread to others.
Other immediate uses are:
ICU rooms
Emergency Department Public Waiting Areas
Triage
Laboratory Work Areas
Autopsy Rooms
Industrial Safety Areas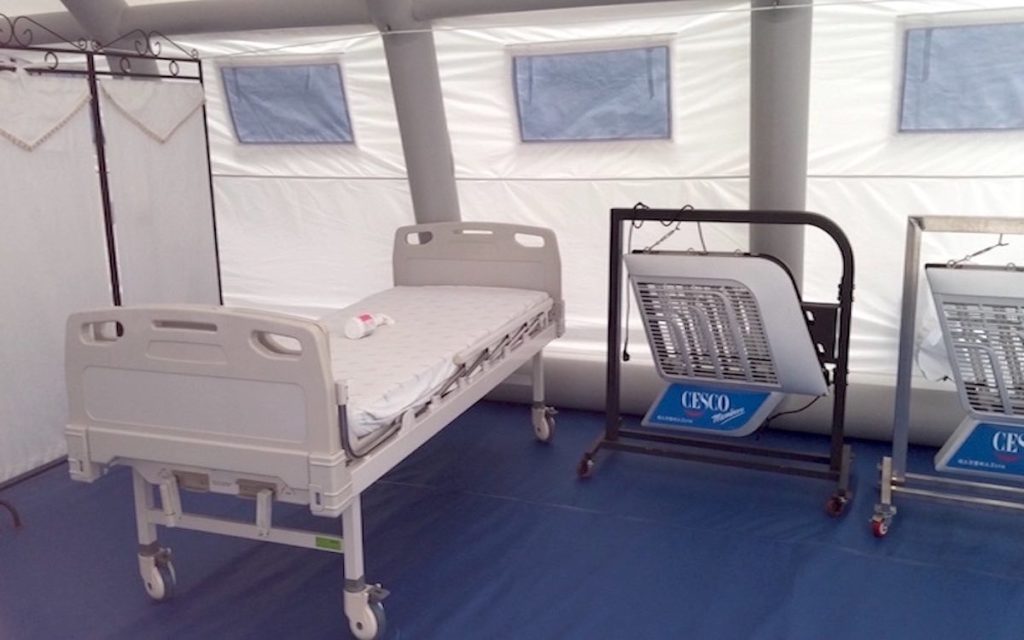 How does a Negative Pressure Inflatable Structure work?
The tent is installed by inflating the structure and securing it to the ground. There are air ducts / pass boxes on the side of the tent wall for access pipes and electrical ducting to be installed. A negative air pressure compressor unit is installed to generate the negative pressure environment. All seam lines are sealed for better air pressure control.
Outside air is allowed in and run through filters. The air is then cleaned and recirculated 12 times per hour. The air inside the tent does not leave the space. This protects everyone else from exposure.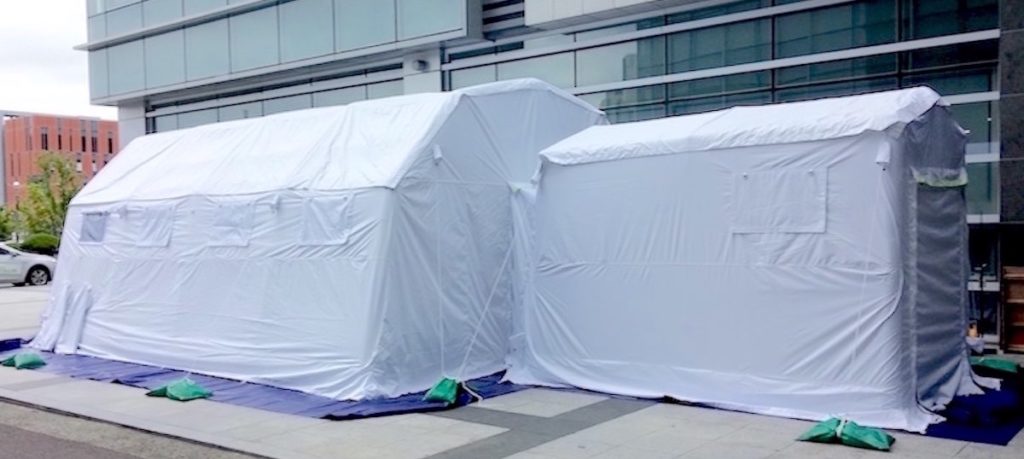 Standard tent sizes are available for quick shipment, but we can also customise an inflatable structure to suite your needs. Contact us now for more information or click through to Purchase.