Stretch Tent Rental Installation creates perfect ambiance at festival
We're feeling nostalgic today as pictures of Grafton turning purple for their annual Jacaranda Festival appear on social media. Australia's oldest floral festival is cancelled this year due to the pandemic. Last year saw Stretch Tent Rentals and Willow Tree Marquees combine forces to install an enormous stretch tent.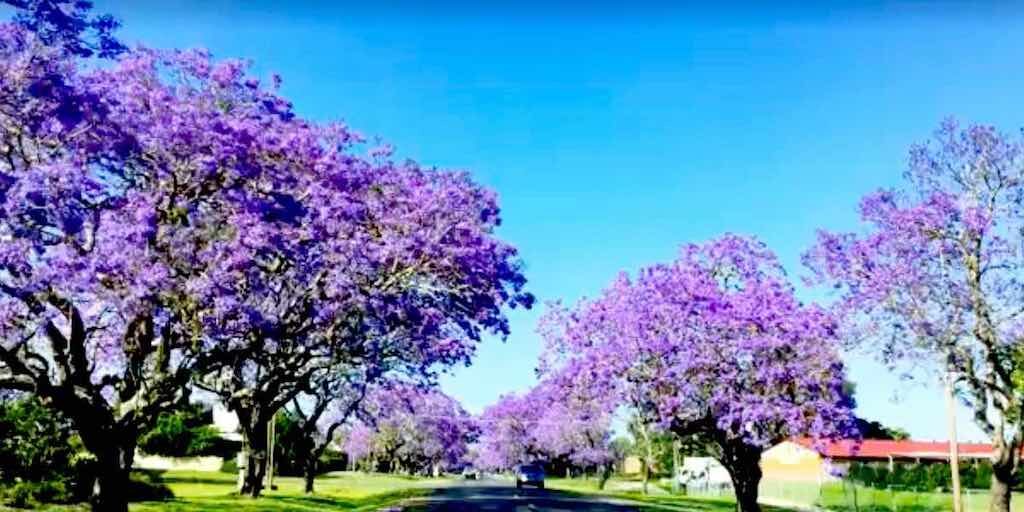 Why use a Stretch Tent at this Festival?
The tent hosted lots of family friendly activities during the ten day long festival. Combination strips joined three 15 x 10 sand coloured stretch tents. This created a whopping 30 x 15 = 450m2 total of usable event space under the tent.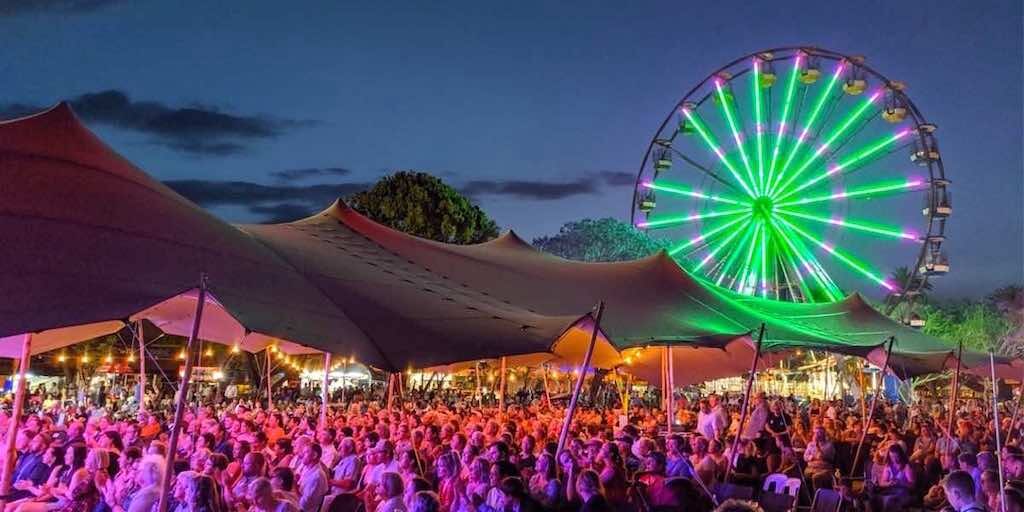 Willow Tree's, Mike Dwyer, supplied hand made wooden poles to gain extra height. The centre poles were 5.5m high creating a spectacular multi purpose event space.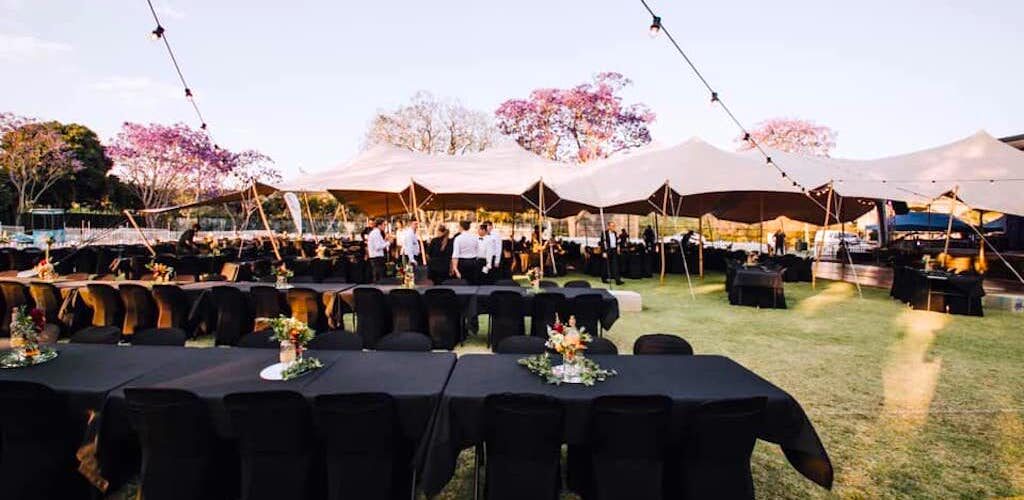 Festoon lights strung between the poles created a lovely warm ambiance for the Caringa Ball & Garden Party. Last year was a massive success! 520 people partying in the heart of Grafton with a sit down dinner, live music and dance floor.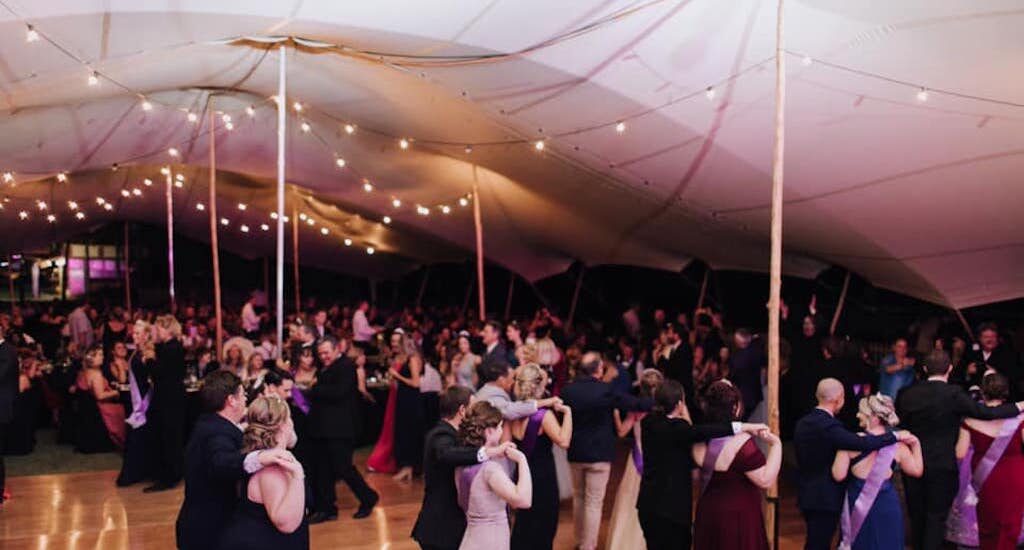 Daytime use for children's events included the Bendigo Bank Children's Morning. Kids enjoyed a fun morning of activities such as; dancing, dress up competition, face painting and on stage entertainment.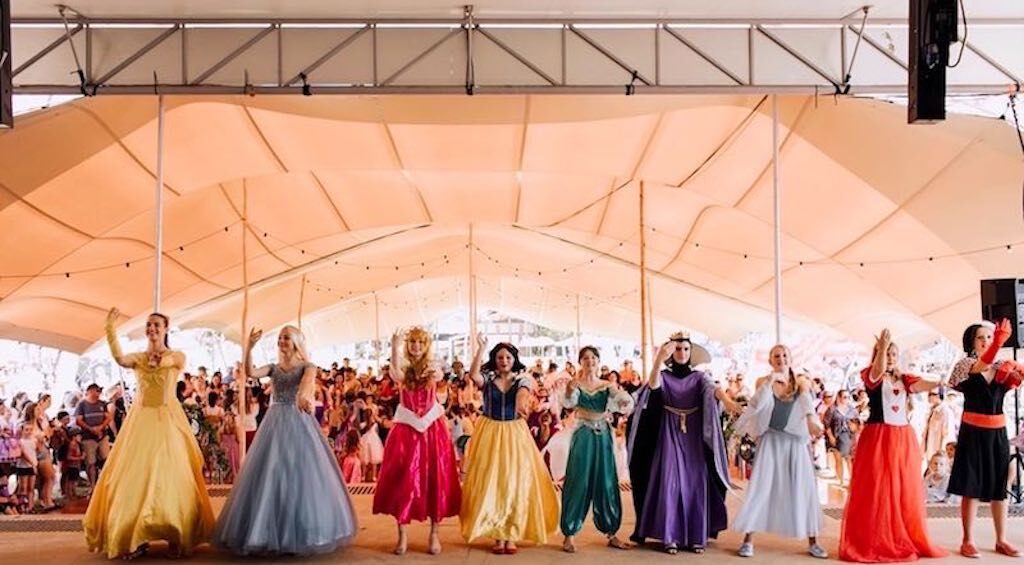 So what is happening this year in Grafton?
This year the town are keeping the festival spirit alive by inviting visitors to come see the hundreds of gorgeous Jacaranda trees which line Grafton's streets. Experience the purple lighting of the clocktower and shop window displays and take a tour of the historical buildings.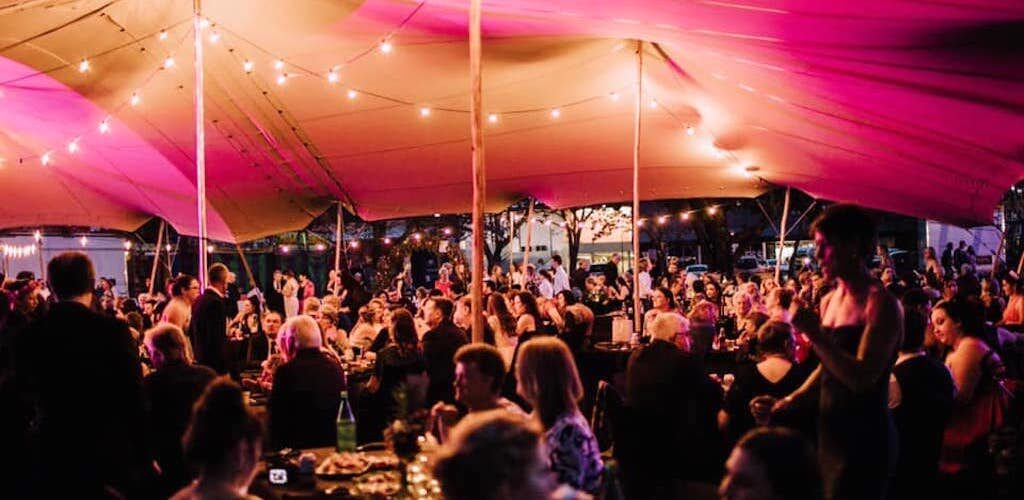 The Jacaranda Festival is held yearly from the last weekend in October to the first weekend in November. We're looking forward to the Grafton Jacaranda Festival with stretch tents in 2021!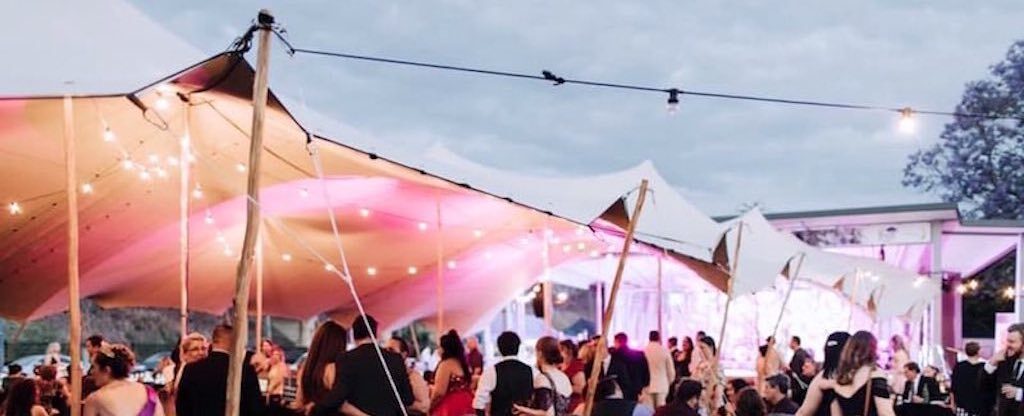 How do I rent or purchase a Stretch Tent?
If you'd like to rent a stretch tent in the greater Hunter Valley region contact Stretch Tent Rentals based in Newcastle or for the Northern Rivers region contact Willow Tree Marquees based in Grafton.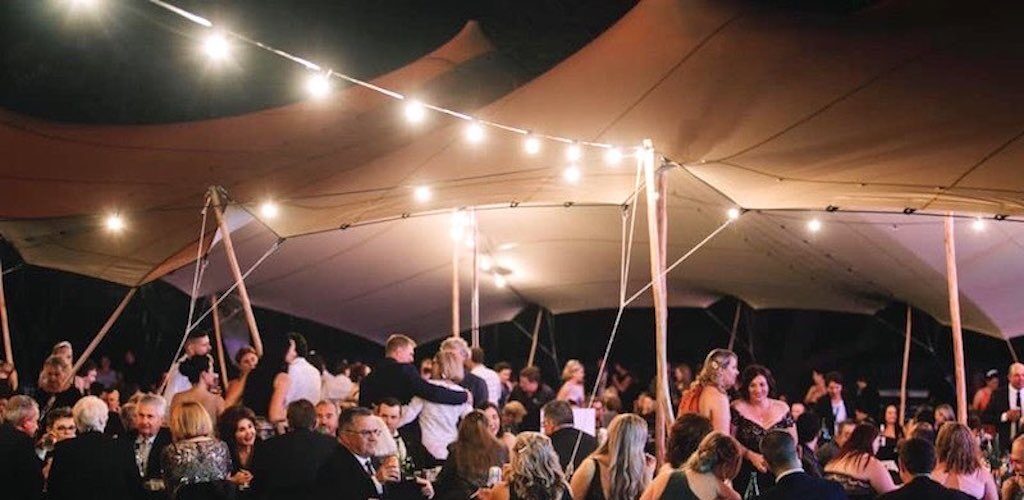 If you're considering purchasing a stretch tent contact Stretch Structures.
All images courtesy of Grafton Jacaranda Festival (Facebook@GraftonJacarandaFestival), Willow Tree Marquees (Facebook@Willowtreestretchmarquees) and Stretch Tent Rentals (Facebook @stretchtentrentals)