What applications are they used for?
Retractable tunnels are one of our most popular products. Designed and manufactured in Europe, our tunnel solutions provide a perfect versatile solution to a range of applications. We explore some of our customers projects in this article.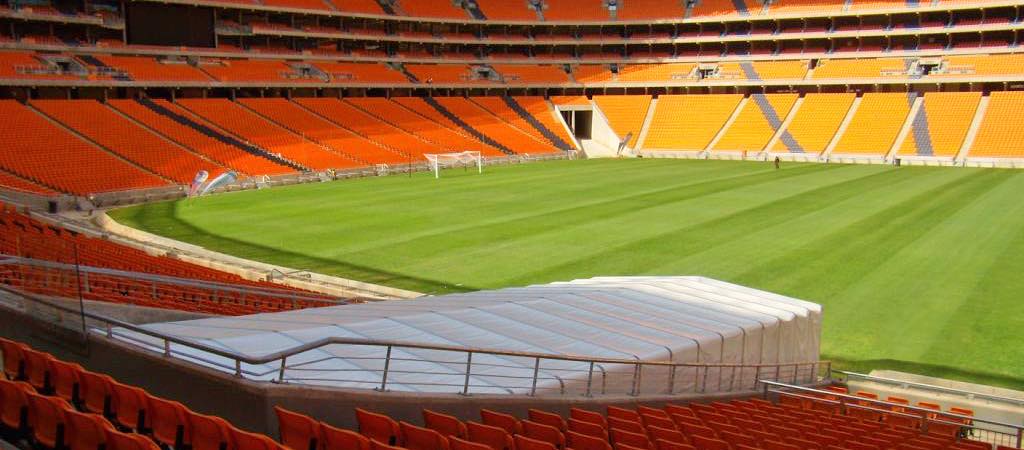 1. Sports Stadiums
When you think about retractable tunnels, this is what you think, right? Players running through a branded tunnel at a sports stadium and bursting onto the field to frenzied excitement from the crowds. And you'd be right, our client base includes many player tunnels across sports such as: football, soccer, rugby, athletics and indoors at basketball stadiums.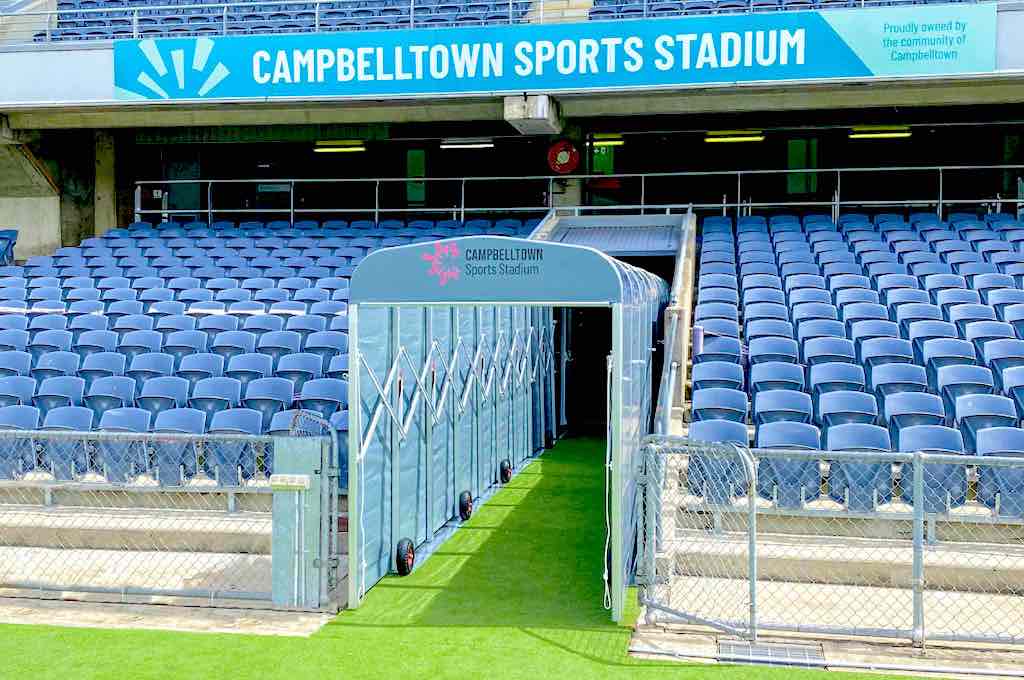 But it's not just entry onto the field that is covered. Read how the Chicago Cubs used retractable tunnels to create a safe entry from the player car park into the stadium, hence allowing private and safe passageway for the players and their families on game days.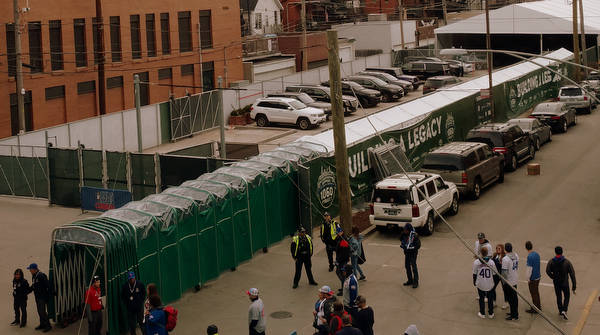 2. Construction Industry
Prevent workplace hazards by providing a clear pathway for workers to safely enter & exit the work site. This is one of the many reasons Multiplex uses retractable tunnels on their construction sites.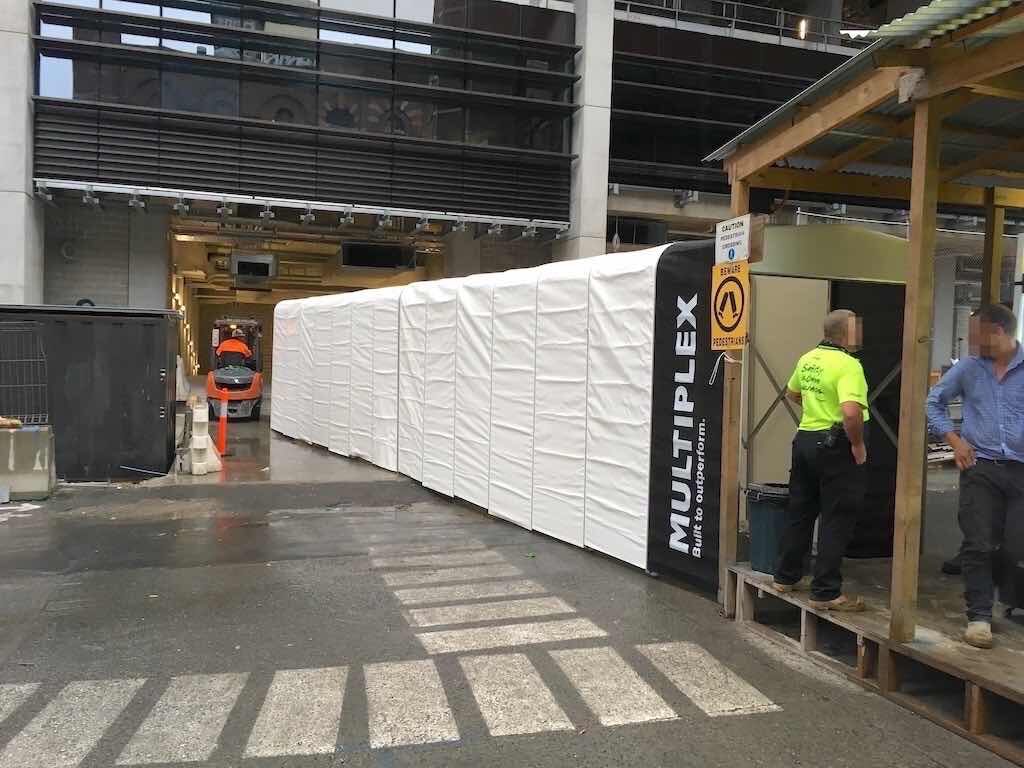 3. Industrial Sector
Large scale retractable tunnels are popular in the industrial sector, providing temporary warehouse storage, keeping construction / work areas clean and dry, and protecting large scale equipment from the weather.
4. Airports and Ports
Covered walkways for embarking or disembarking passengers from aeroplanes and cruise liners. Clients are using their tunnels to create safe passageways.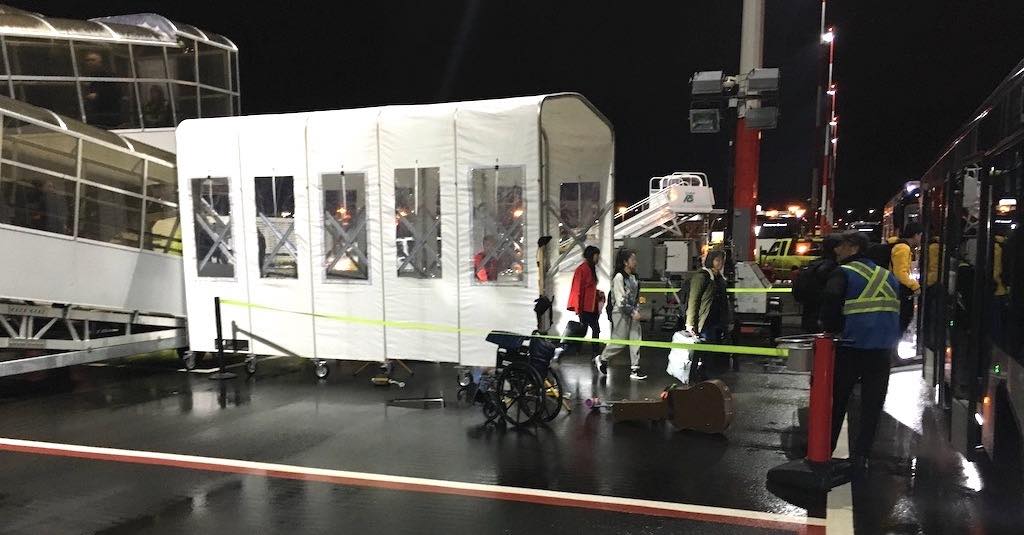 5. Retail Industry
The Covid pandemic saw an increase in interest from retail outlets and supermarkets. They have been used to provide temporary shelter to protect customers queuing outside while social distancing. Check out our range of social distancing solutions.
We have also provided a number of tunnels as walkways for leisure applications, and also for organisations such as, nuclear power stations, hospitals, schools and fashion shows. Retractable tunnels provide weather protection for people moving between different buildings.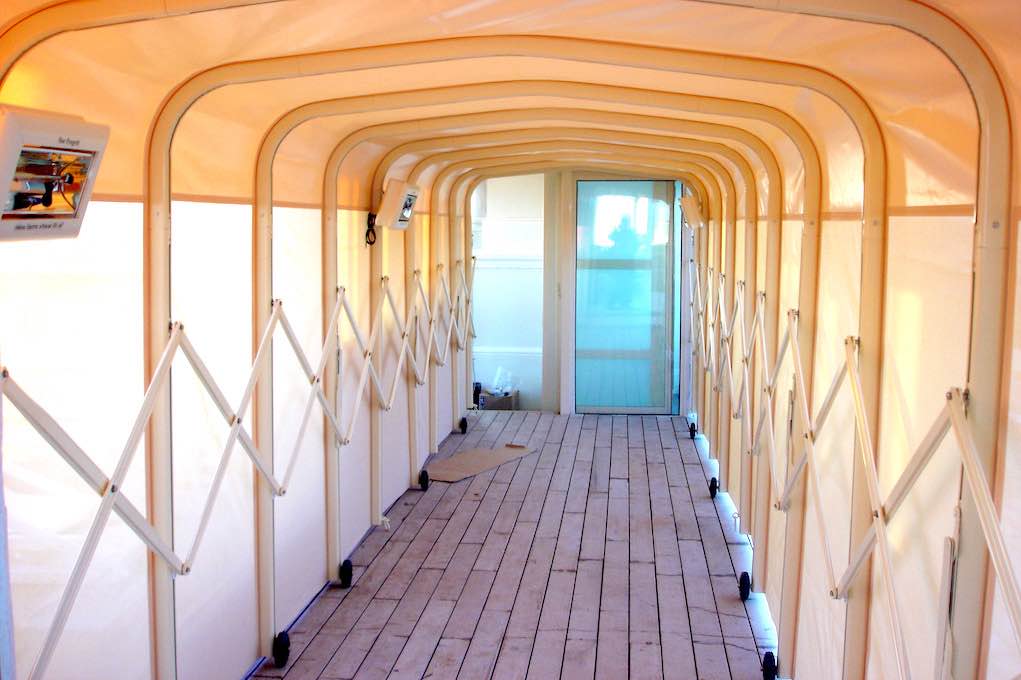 Click through to Purchase a Retractable Tunnel, or Contact Stretch Structures today for a quote or for more information, or email us at info@stretchstructures.com if you have any questions.