Drying your stretch tent fully is essential
In an ideal world you will pack down your stretch tent on a sunny day when it has dried fully, but the reality is often different. Quite often it's the webbing lugs or edges of the tent that are still slightly damp. Once you get back to home base, drying your stretch tent fully is essential maintenance for your stretch tent.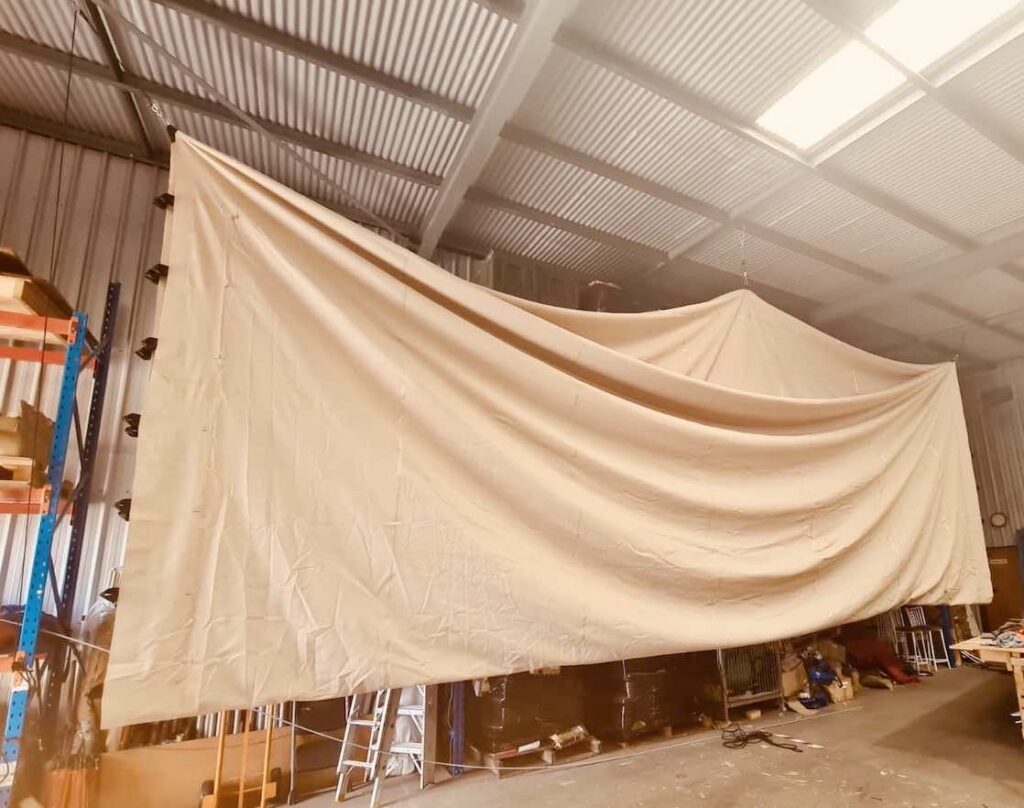 So how do you dry your stretch tent easily?
All you need are carabiners or snap hooks, rope pulleys and rope. Rig your rope and pulley system to the rafters. Then attach the carabiners to the webbing lugs at the corners and maybe halfway along the tent (depending on the size of tent), and link to your pulley system. Then hoist! Webbing lugs are spaced half a metre apart on all sides of the stretch tents.
How much space does it require?
You need minimal space in the warehouse to hang a stretch tent. The example in the pictures is 10 x 15m so 150 square metres in total. Fold the tent in layers to fit your clear span space.
Ensure tents are bone dry before being stored
This is essential when you are storing your stretch tent away for a prolonged period of time, like an end of season. We recommend throwing a couple of silica gel packs in the bag to help reduce the chance of moisture that may cause mould in the tents. This does not remove the need to regularly check the tents during the off seasons, but is likely to reduce the chance that sweating, humidity or any trapped moisture damages the fabric. Good maintenance practices keep your stretch tent looking fantastic for many years.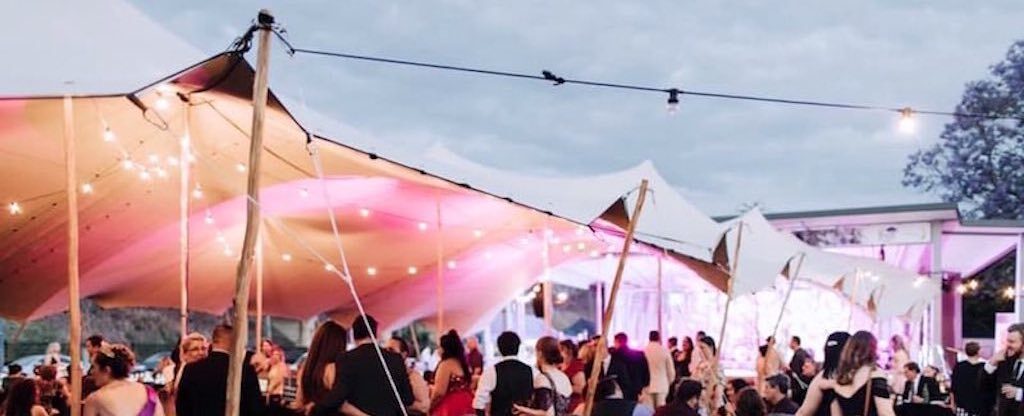 If you are planning a wedding or private party and need temporary outdoor cover Contact Stretch Tent Rentals and have a chat about rental options.
Or Contact Stretch Structures if you would like to discuss your requirements regarding purchasing Stretch Tents.
All images courtesy of Stretch Tent Rentals (Facebook @stretchtentrentals)