CBRN Rapid Response Solutions
A defence force client is currently using our range of Inflatable Decontamination Shower Tents for field training in a critical environment. The clients chemical, biological, radiological and nuclear (CBRN) research aims to effectively prevent, respond to and defend against CBRN attacks in both military and civil environments.

A critical process involved in a CBRN incident response is to decontaminate the area, equipment and persons who have come into contact in an emergency, hence rapid deployment of equipment is a priority in order to restore operational capability.
Lightweight and quick to deploy, our Inflatable Decontamination Shower Tent range is a mobile and rapid response solution.
Why use our Decontamination Tents?
Inflatable tent solution
Rapid inflation and deployment
Lightweight and compact
Mobile response
Integrated shower system
Durable inflatable frame holds high air pressure
Low maintenance
Modular design
Single person to multiple lane showers 
How do our Decontamination Tents work?
Our decontamination showers can be inflated in a matter of minutes and will stay standing without continuous inflation for weeks. All parts are connected for fast and easy assembly and disassembly. With no mechanical framework, once the shelters are deflated, they can be packed in the supplied compact bag for ease of transport and storage. Easily connectable to other decon components such as water tanks, water pressure control tanks, water heaters and contaminated water storage solutions.
Read more about our range of Rapid Deployment Structures tailored for rescue, trauma, military and decontamination incidents response.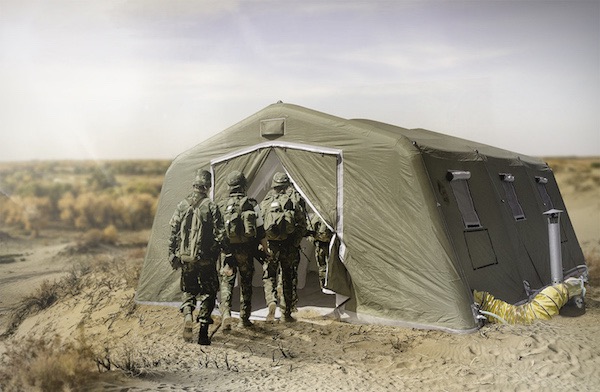 Contact Stretch Structures to discuss your rapidresponse requirements, or email us at info@stretchstructures.com if you have any questions.