Peach Collective use Stretch Tents for pub outdoor cover
Peach is a collection of awesome village pubs across England. When covid hit in 2020, they recognised the need to maximise their outdoor spaces in all weather conditions. Hence they bought multiple stretch tents and installed them at four of their pubs, ensuring safe social distancing spaces for patrons.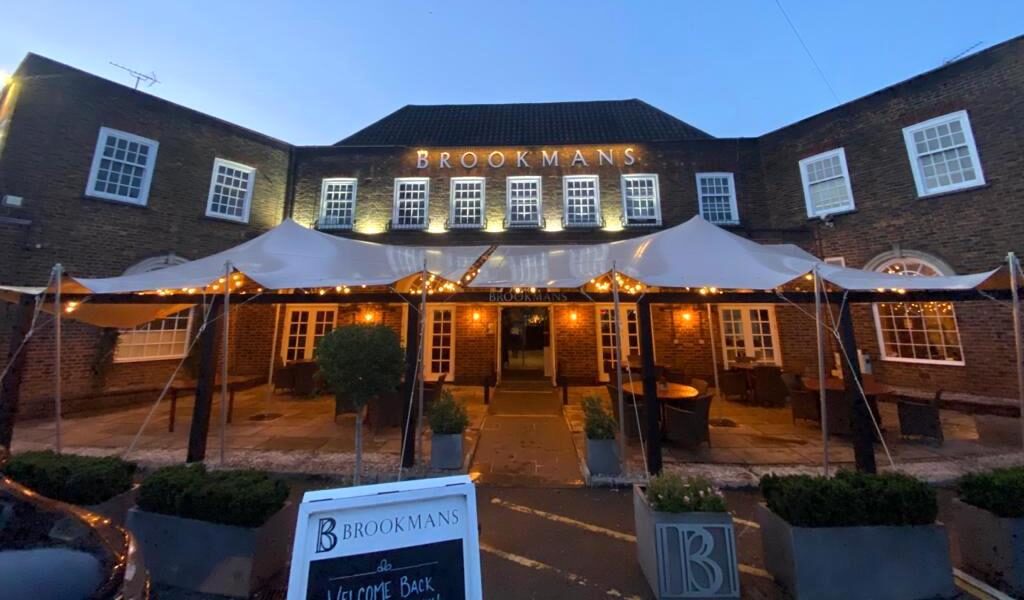 Brookmans
Brookmans is a lovely village local in Hertfordshire. They have re-opened after covid lockdown offering outdoors alfresco-style dining on the terrace.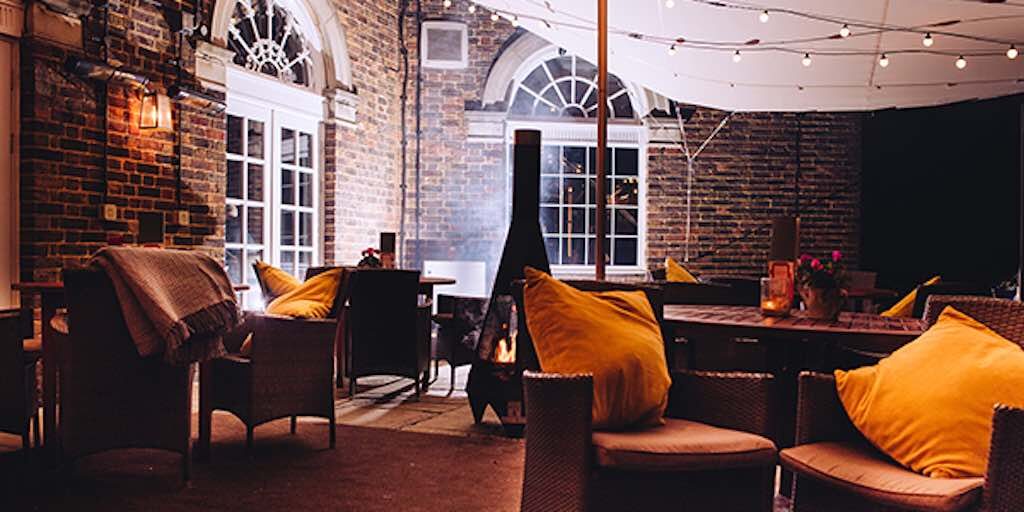 With the aid of stretch tents they have you covered with bookable tables being under cover on the terrace with heating. Worried about the rain? Our tents are 100% waterproof to keep patrons cosy and warm.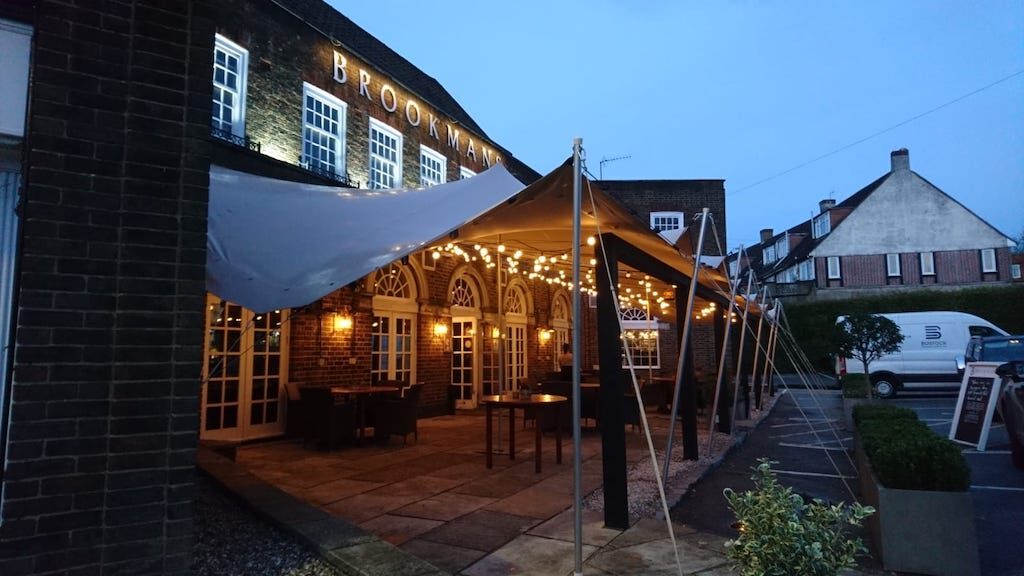 Brookmans have made it easy to order on your mobile too, so you can sit back and relax in a covid safe environment.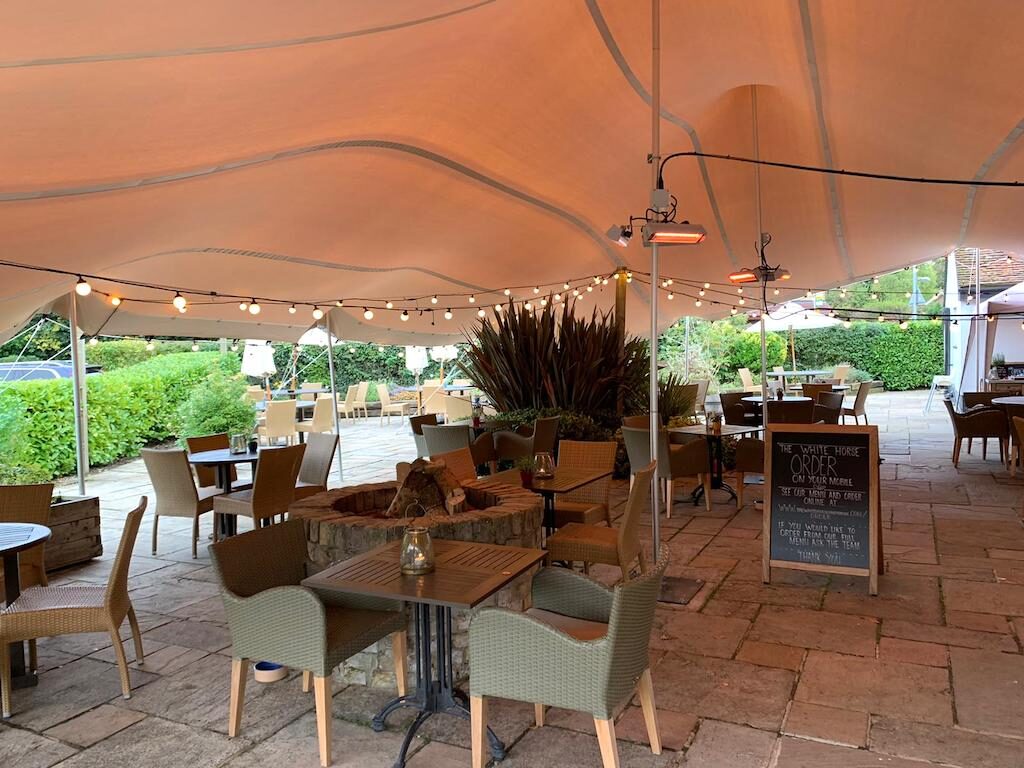 The White Horse
The White Horse was assisted by Tention Stretch Tents to expertly instal their stretch tent providing atmospheric cover on the terrace. Rigging included bolting into concrete and terrace pavers to ensure a safe and weather proof installation.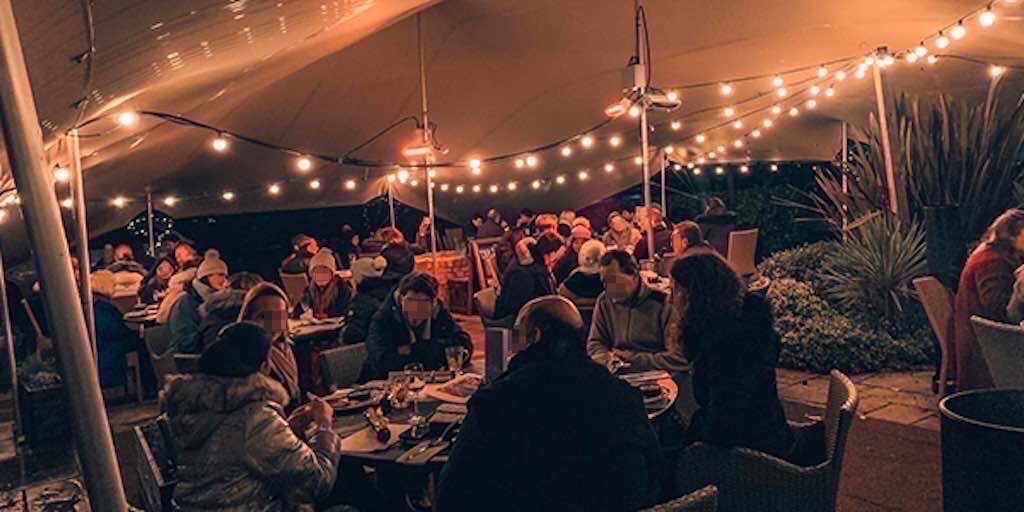 The White Horse have added festoon lights to create gorgeous evening ambience and heaters have been attached to central tent poles. Stretch tents help make beer gardens and pub terraces work all year round come rain or shine.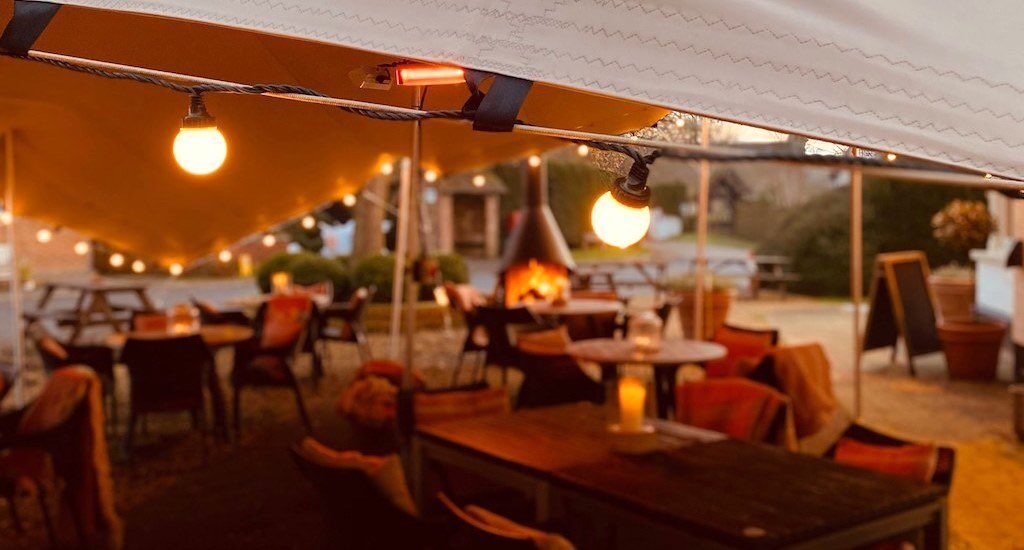 The Swan
The Swan in Salford have created a wonderful winter entertaining area with wood burning chiminea to add extra warmth. They've been working hard to keep their premises open and trading safely during this pandemic.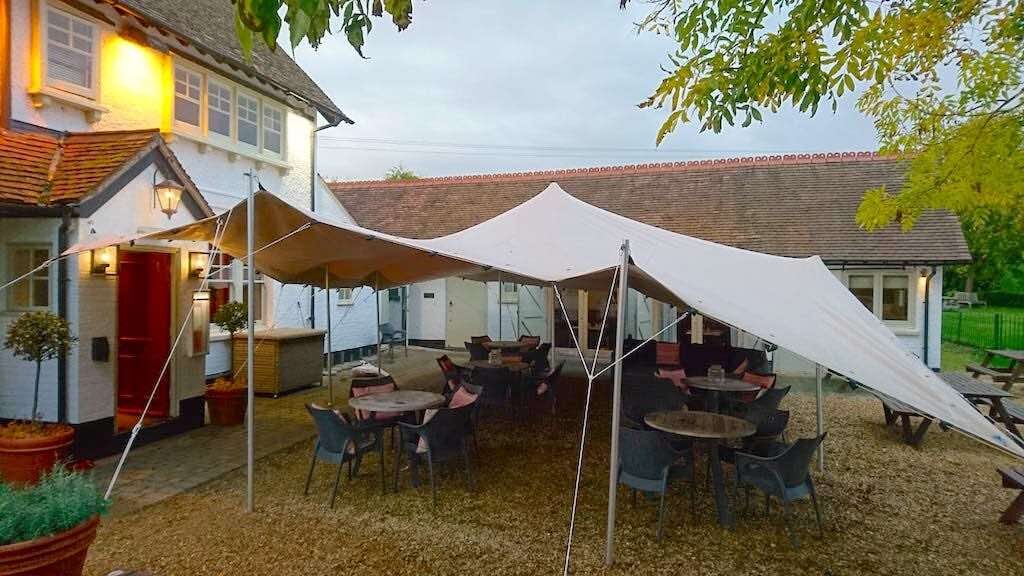 The stretch tents can be packed away and stored during periods when they are not required, ready for when they're needed again. They pack down into small storage cases or bags therefore requiring minimal storage space.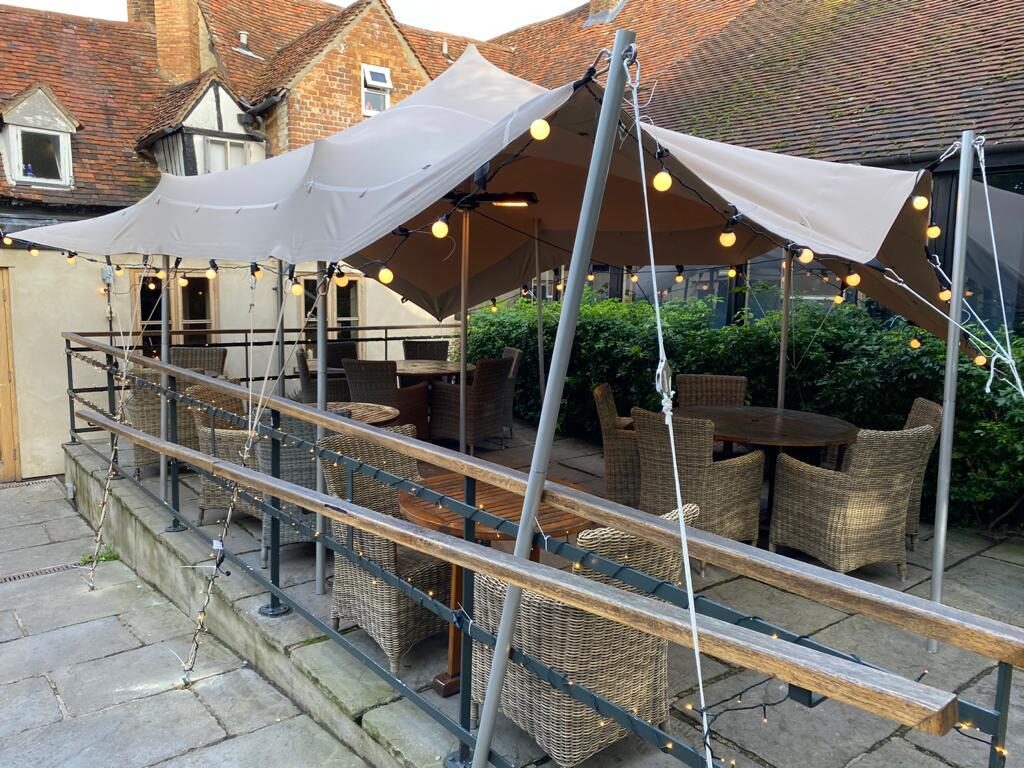 The Thatch
The Thatch in Thames is a classic example of your quintessential English pub. Housed in a sixteenth century building, this gastro pub now offers under cover outdoor terrace dining.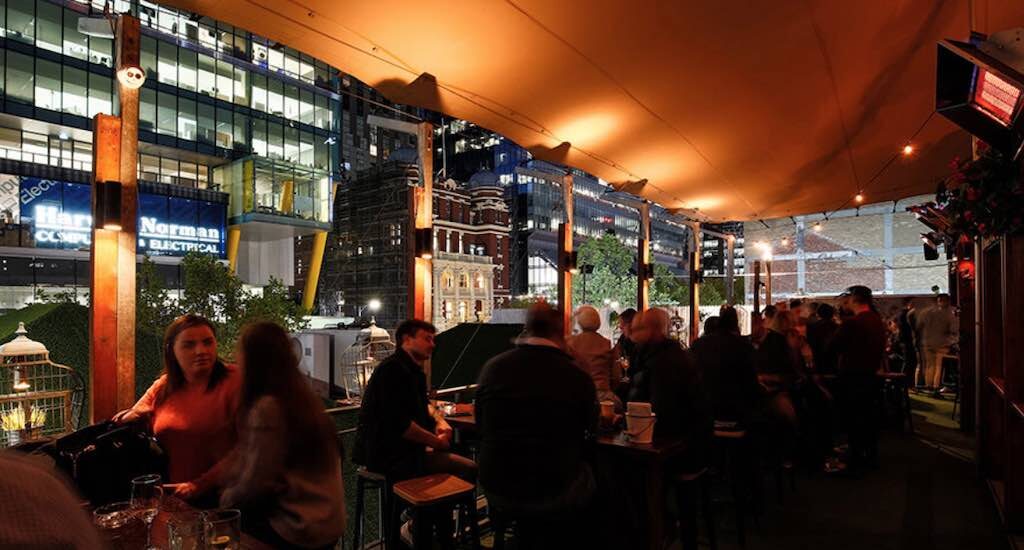 Small or tricky space?
We can help you! Our stretch tents are so flexible and can be installed in tiny spaces, around & over fixed objects, bolted to concrete or attached to walls. Check out how the Emerald Peacock uses custom stretch tents at their rooftop bar in Melbourne.
Give us a shout
Contact Stretch Structures today for a quote, or email us at info@stretchstructures.com if you have any questions.
Support your local venues to keep them alive
All images courtesy of Peach Pubs (Facebook@peachpubco).