Steps to consider when purchasing a Stretch Tent
Let's look at how we can guide you to find the perfect stretch tent to fit your specific needs and vision. Hence you can make your purchase safe in the knowledge that you've made a well informed decision.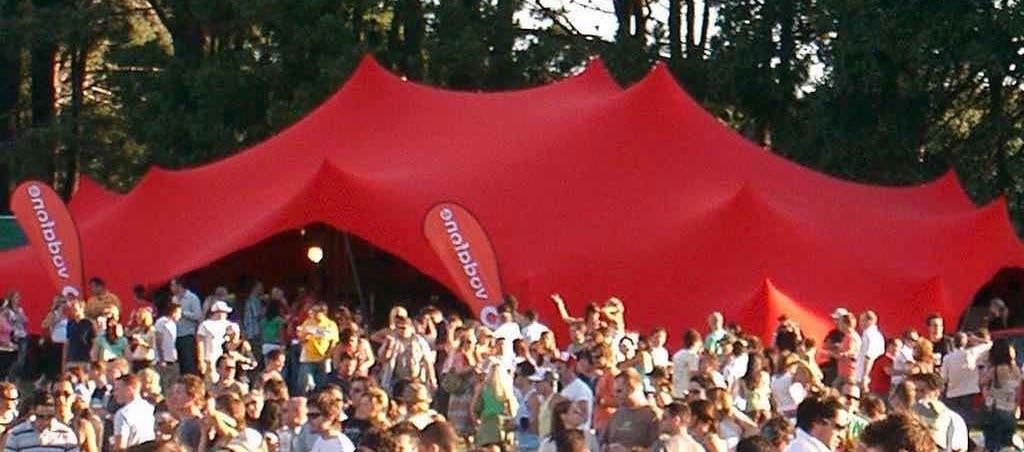 Below, we've put together a list of all the things for you to consider before contacting us to buy a stretch tent.
1. What will the stretch tent be used for?
Are you an events hire company looking for a unique product to offer clients.
An agency with a corporate client looking for a branded structure for event activations.
A venue wanting a semi-permanent stretch structure for high visibility exposure and protection from the elements.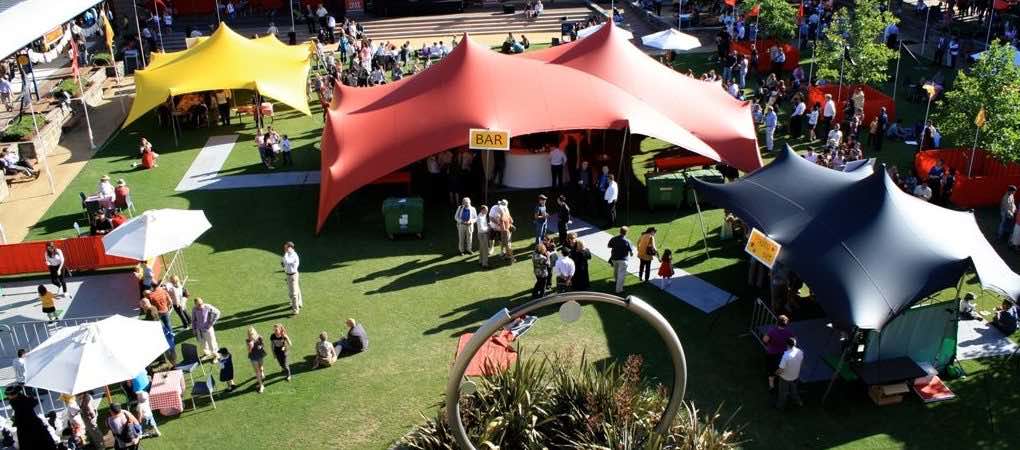 2. Consider size
Size is a primary consideration when shopping for a stretch tent. Use our size guidelines to help you determine the size required for different configurations and volumes of guests. One possible option is to join several smaller stretch tents together, utilising our unique 100% waterproof joining system.

3. What colour best suits?
Stretch tents are available in a wide range of colours, so you'll want to find one that reflects your company or organizations personality. Or maybe it needs to match your logo and branding colours. Also, if you attend lots of outdoor events in a hot, sunny location, you may wish to opt for a lighter coloured stretch tent that will reflect the sun, hence keeping you and your visitors cool. We can custom make colours to suit using our full colour digital printing, thus ensuring we can produce whatever design or marketing message you require.

4. Do you need branding?
Purchase your tent with custom corporate branding for an instant, high-profile advertisement for your company or organization. Branded stretch tents provide venue owners and corporate sponsors with the dual benefits of outdoor protection and high profile brand exposure.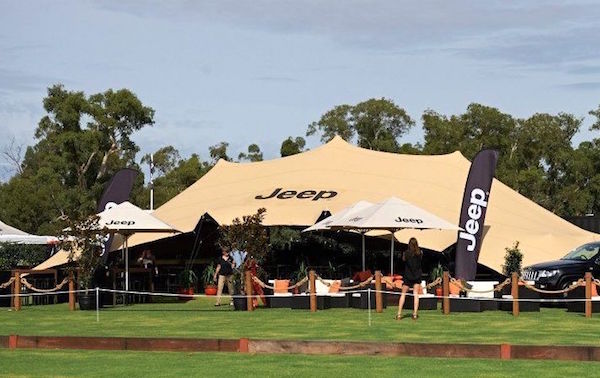 5. Custom designed
Custom structures can be designed to provide you with a solution specific to your particular event or trade show requirements. These can include: integrated flooring, solid walls, glass or clear doorways – whilst utilising the Bedouinflex stretch fabric to provide you with an entirely unique and eye catching branded solution.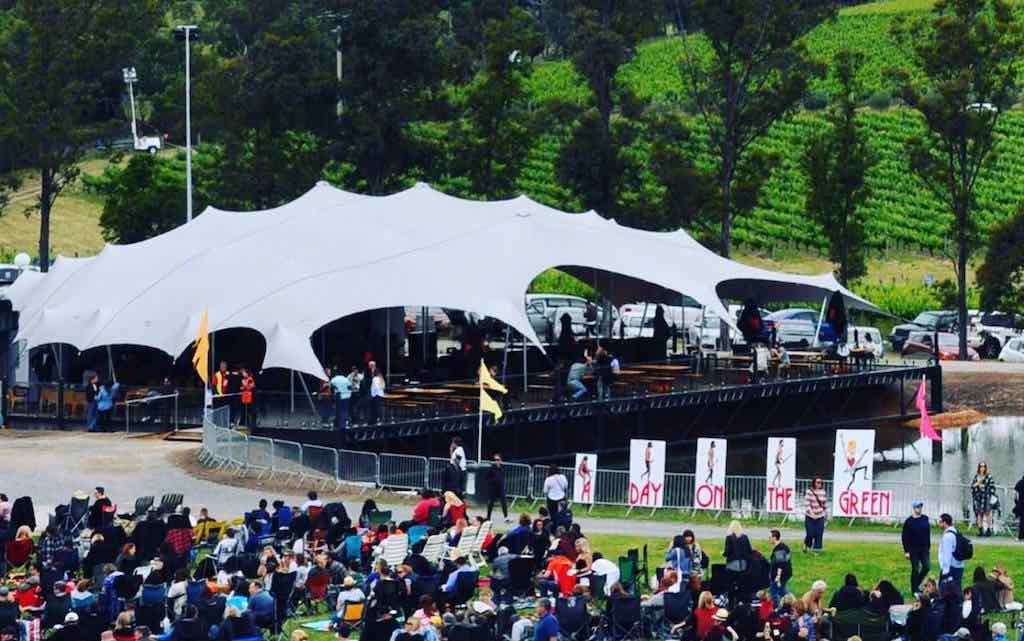 6. Storage and Set-up
How long does it take to set up a stretch tent? Watch our installation guide here. What sort of storage space is required? A stretch tent packs down to a relatively small stuff bag and a pile of articulated poles, so storage is minimal.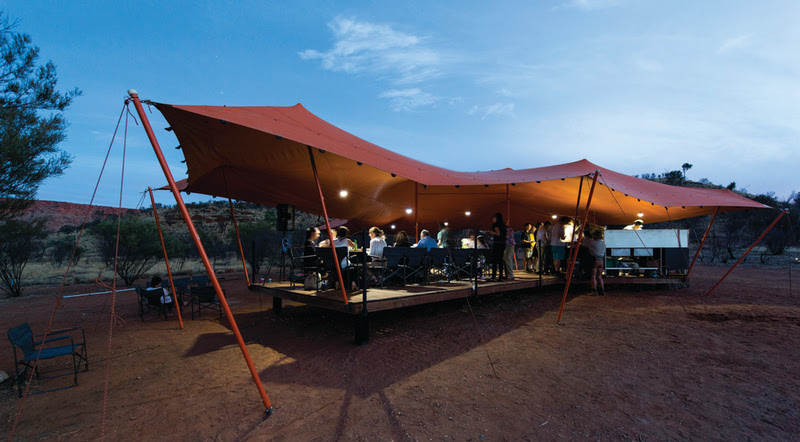 7. Accessories Pack
We can supply a broad range of accessories and pole options for installation. From our standard lightweight collapsible pole packs, through to our more semi-permanent swivel pole and winch-up truss king poles. All are designed for easy installation, storage and transport. Or an alternative consideration is for a custom truss designed structure for a more permanent installation.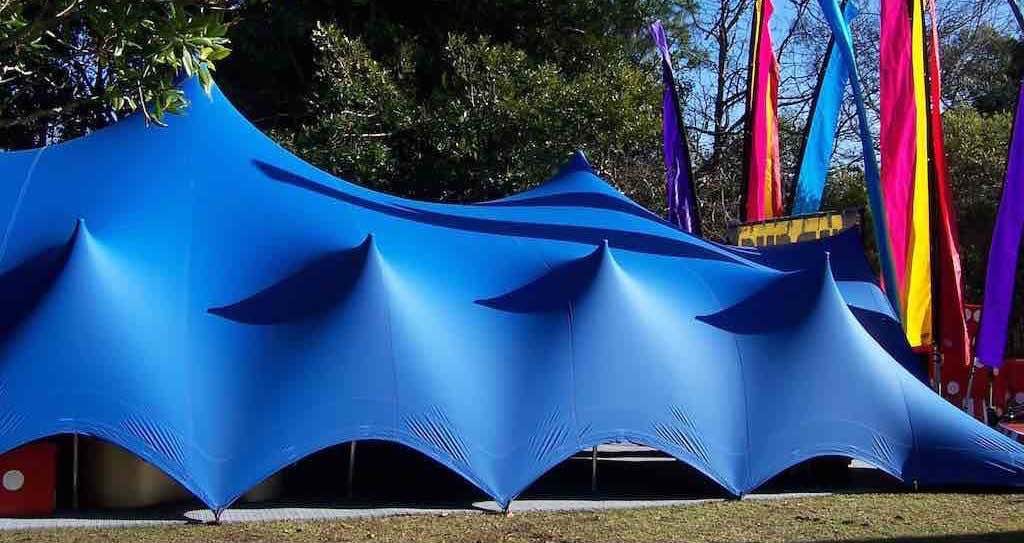 All our stretch tents feature:
A 100% waterproof joining system, so as to join multiple tents
Banner tabs for hanging lights and signs
UV absorber for sun and fading protection
Anti-bacterial agents to increase fabric life, also to inhibit stains and smells
If you have any further questions, need help getting a quote or want to place an order, please contact us here or email us at info@stretchstructures.com. We are here to help make your buying experience as easy and enjoyable as possible.