Stretch Structures working hard to support you
Support: the 'bones' that bear the weight and keeping structures upright. We'd like to share with you what your support structure options are when it comes to your Stretch Tent.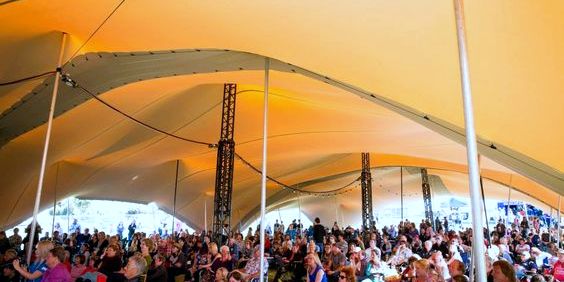 The Poles
We offer several different types of poles that have their own unique strengths. This allows you to customise your tent to fit your usage needs and your budget.
Powder Coated Aluminium Collapsible Pole And Accessory Pack 
Strong, affordable aluminium, great looking powder coated for extra-long wear.
A great choice for those who intend to mostly keep their freeform stretch tents local and don't intend to ship them.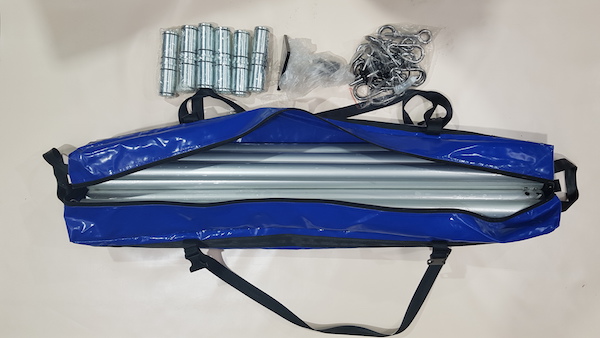 Carbon Fibre Collapsible Pole And Accessory Pack
Made especially for those who need to ship their freeform stretch tents.
These extremely lightweight poles make them easy to store and install, as well as easier and more affordable to ship.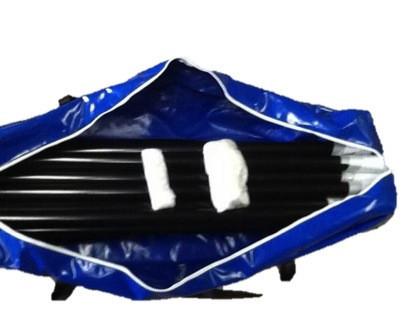 Winch Up Truss King Poles
This innovative system was designed by us exclusively for use with our larger freeform stretch tents.
It is a light-weight box truss that can be adjusted in height from 4.5m to 9m tall, making setup easier than ever before.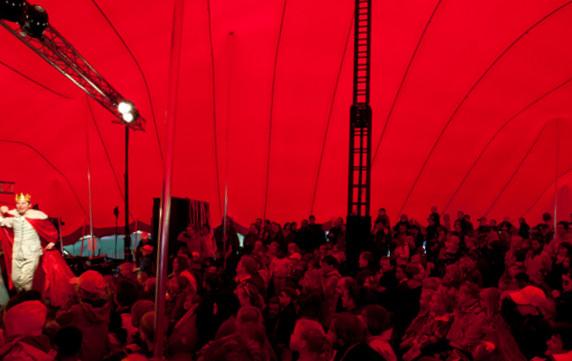 Swivel Pole Systems (360° Swivel Base Plates)
For added safety. Especially during extreme wind or for installations that will remain in place for a long period of time.
The swivel poles for the side, entrance or corner are designed so they cannot fall over. This is done by securing the base of the pole to the ground via the swivel pole base plate and special attachment rings on the swivel pole tops.
This feature ensures that your guests will remain safe and your freeform stretch tent will stay right where it belongs.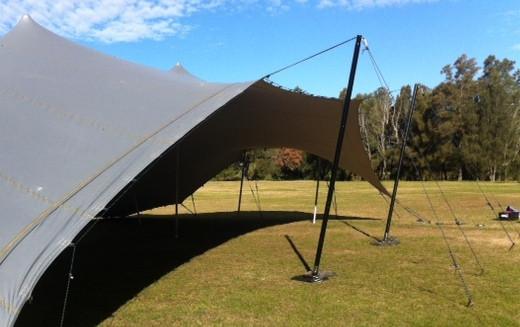 One more interesting fact about all of our pole systems for the sides and corners is that they can now be placed outside of the stretch tent, giving you more room and a cleaner look on the inside of the tent.
Our poles and poles systems are just a few of the quality options you will enjoy when you choose us for your tent hire or tent purchase. Read more about Stretch Structures poles and accessories.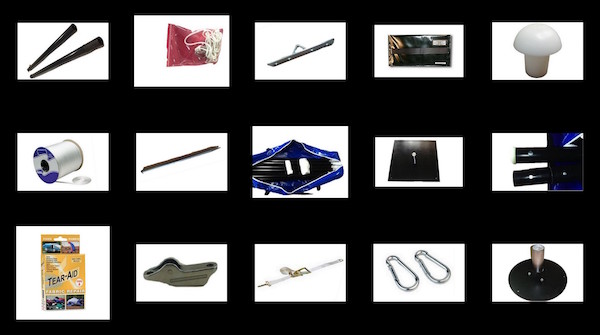 Additional Stretch Tent Accessory Options
Internal Truss Support Systems
Installation Services – Training or Activation
Ballast Systems
Lighting
Flooring
Complete Interior Design & Production Services
Road Cases
Internal Fit Out
Road Cases/Stillages
Coloured Fabrics
Branding – Temporary And/Or Permanent
If you want to find out more about any of our products or are ready to get started with your project, we are here to help. Contact us today!