Outdoor products to assist with social distancing
Social distancing is here to stay for the forseeable future. We can help your business thrive and meet current spacing restrictions by utilising your outdoor spaces.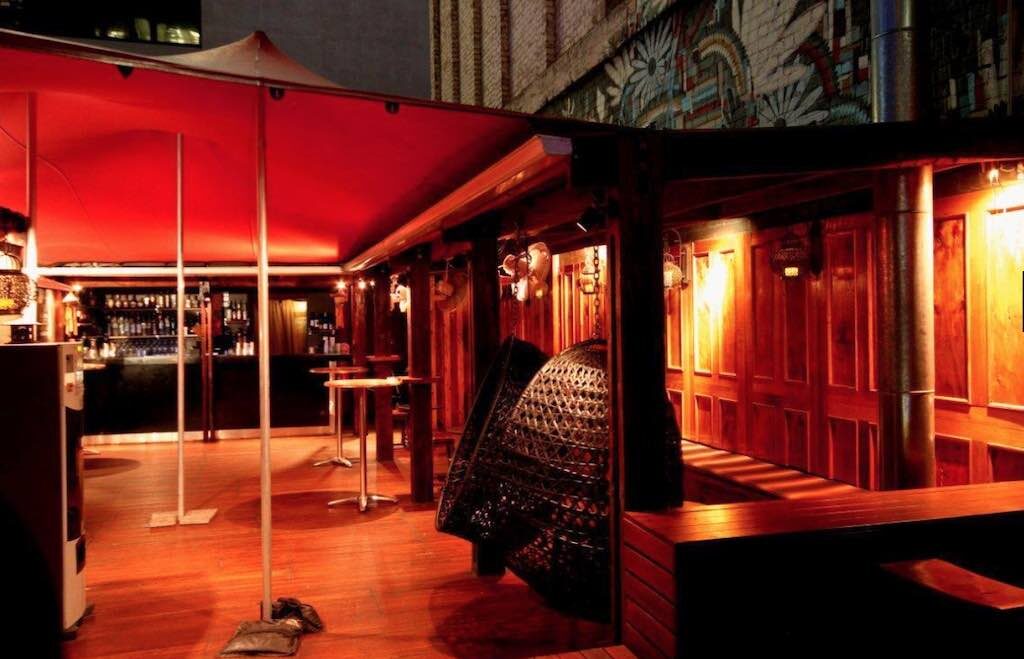 We offer solutions for the following scenarios:
queueing outside supermarkets
courtesy areas in car parks and on sidewalks
additional outdoor space for pub, hotel and restaurant serving areas
creating amazing atmosphere in your home for the ultimate garden party or intimate wedding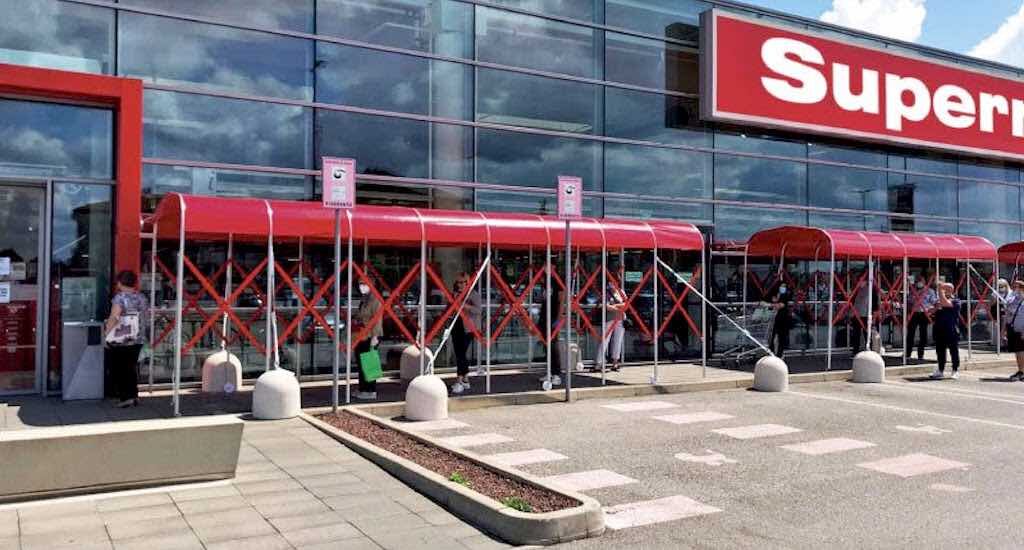 Retractable Tunnels
Temporary shelter to protect customers queuing outside supermarkets and cafes while social distancing. These extendable tunnels are specifically designed for waiting lines. Retractable aluminium tunnels offer the following benefits: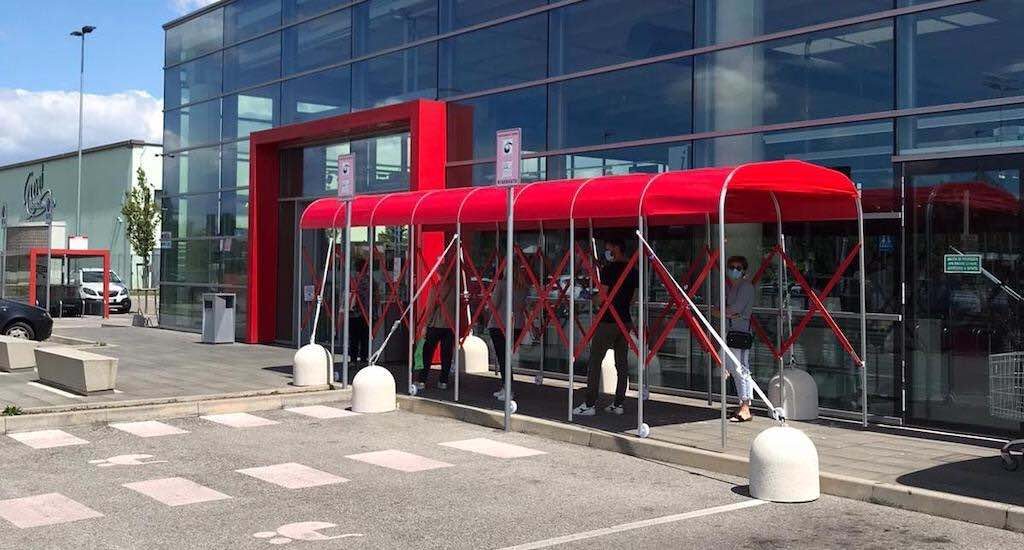 rolled out & extended in the morning
retracted & rolled back in at night for safe storage or space saving
protect customers from rain and sun while queuing outside
branded with your logo / company message
colour matched to your company signage
link multiple units to create longer tunnels in segments
fully customisable, open / closed sides, see through sides etc
easily closed and opened in a few minutes
Aluminium Gazebos
Popup gazebos are another solution for businesses requiring outdoor cover for courtesy areas in car parks & on sidewalks. Our aluminium gazebos are:
very resistant to wind and rain
modular and available in square, rectangular and polygonal form
graphically customizable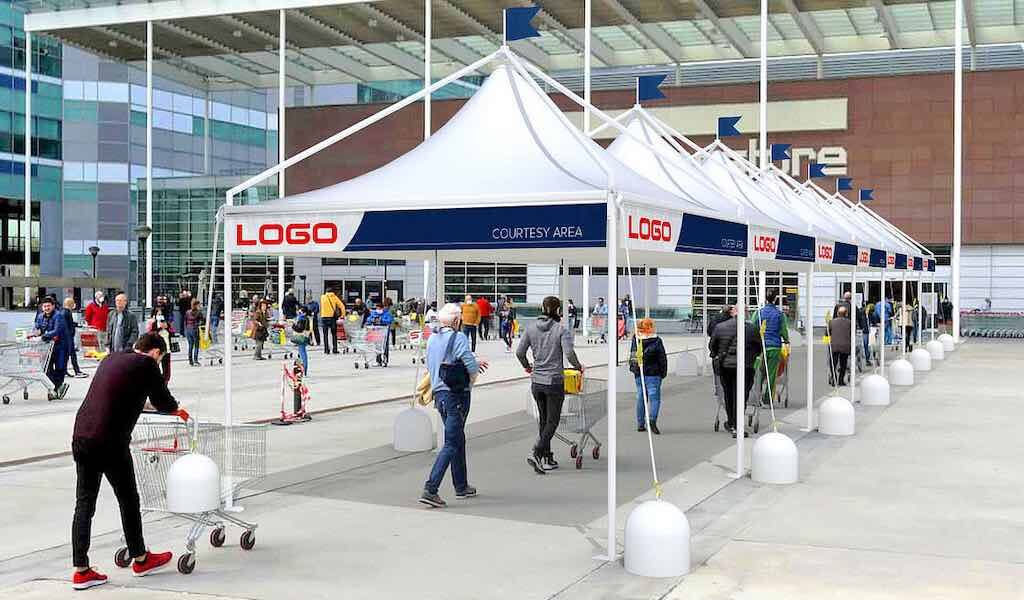 Stretch Tents
Our signature Bedouinflex Stretch Tent generates amazing spaces even in the most difficult places. The below rooftop bar is a versatile space. It allows guests to enjoy the outdoors in the warmer months and the comforts of a covered, heated rooftop to keep cozy during winter.
Stretch tents can create extra space for your restaurant, pub or garden. They are waterproof and durable. By attaching them to exisiting structures and walls, they can cover any area. Creating amazing atmosphere in your home for the ultimate garden party or outdoors for an intimate wedding.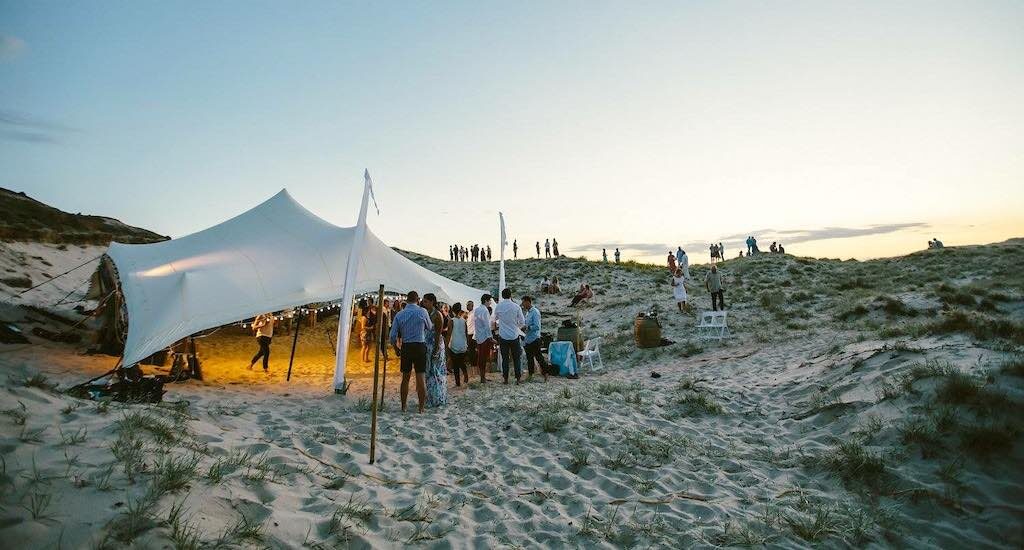 Star Marquees
For pubs, bars, restaurants and hotels looking to create beautiful "weatherproof" outdoor spaces for customers to enjoy while social distancing. The below Star Marquee in cool grey is looking flash for #gloucesterservices farm shop, UK. Continuing to trade post lock down by creating additional spaces for customers to take a break, sit down and enjoy food and beverages from their deli.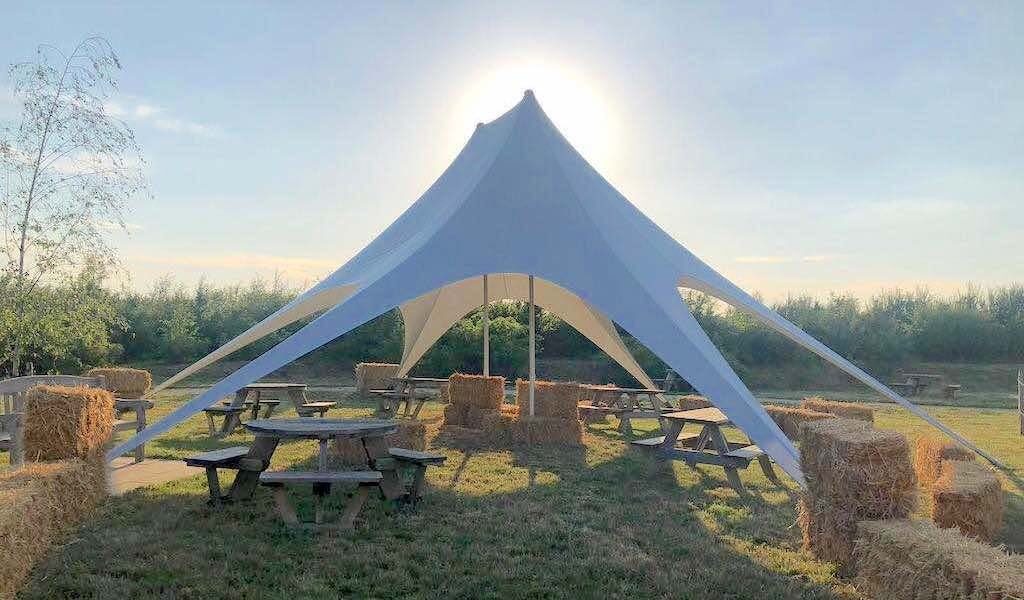 Retractable Shade Sails
Our LITE range of Retractable shade sails allow restaurants, hotels and cafes to install multiple modules to make full use of all outdoor areas by protecting clientele from the elements and creating an exclusive atmosphere.
Stretch Tunnels
Stretch Tunnels are modular. They can be attached to buildings, and are also easily moved for storage overnight. Stretch tunnels can be used as shelter to protect customers queuing outside supermarkets and cafes. They form a gateway to office entrances to ensure staff are temperature checked and sanitise their hands prior entering buildings.
Contact us for more information or to help guide you choose from our flexible outdoor solutions.