A Sanitation Gate to Protect People and Goods
The current global situation has led us to offer a solution that can be of public value. A disinfection or sanitation tunnel with an integrated, hydraulic system for the atomisation of any biocides and virucides.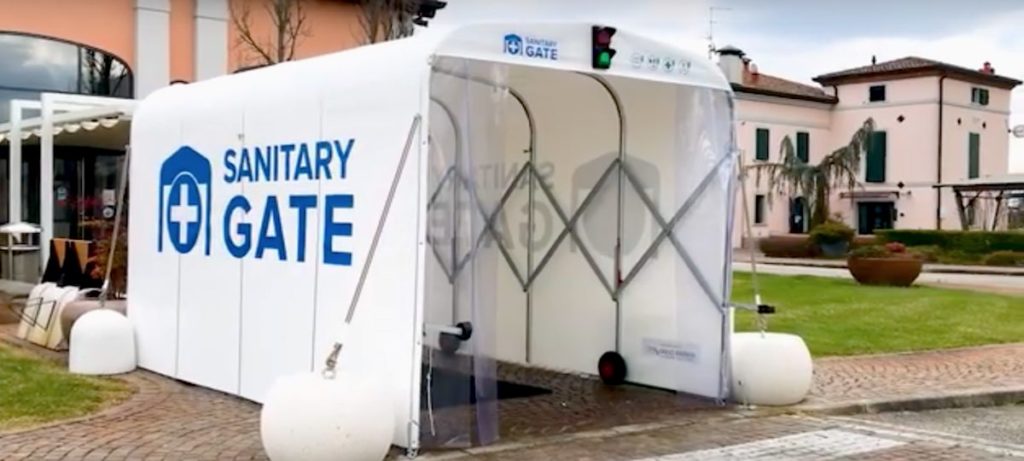 What is a Sanitation Tunnel?
Think of a mobile decontamination shower or a sterilisation chamber! The sanitation tunnel contains the atomised liquid spray inside to effectively saturate the environment. In this way it is possible to disinfect all surfaces, even those which are not directly exposed to the nozzles, thereby preventing the spread of this virus in the community.
What is it used for?
Sanitation and Decontamination Tunnels and Gates represent a safe protection and entry for everyone. In particular, for those who work in close contact with groups and are therefore at higher risk.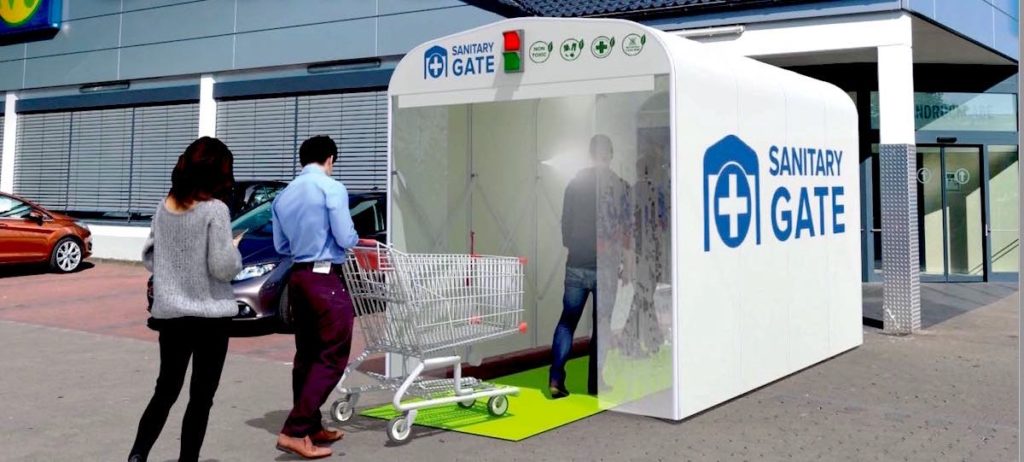 It can be installed at the entrance of: public offices, pharmacies, supermarkets, airports, hospitals, ports, train or tube stations. It is also suitable for any private company who needs to sanitise the workforce, goods, vehicles and materials.


How it works
The tunnel creates an obligatory passage and is equipped with, internal arc-shaped atomising nozzles that saturate the environment but preventing dispersions. The nebulisation system is connected to a control system capable of automatically mixing the sanitising product at percentages indicated by the manufacturer. Access to the tunnel is regulated by a traffic light with motion detection. By placing a barrier floor inside the Sanitary Gate, it is possible to sanitise the surface in contact with the ground.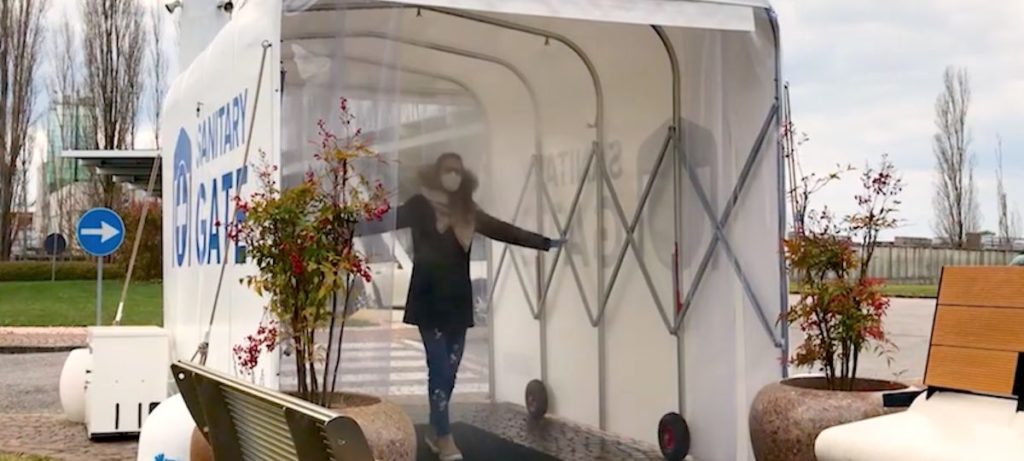 Technical Features
Fast assembly and foundation-free! The sanitation tunnel is mobile and space saving, as they are retractable. Suitable for permanent or temporary installation. Tunnels can be linked together or linked to existing structures or buildings.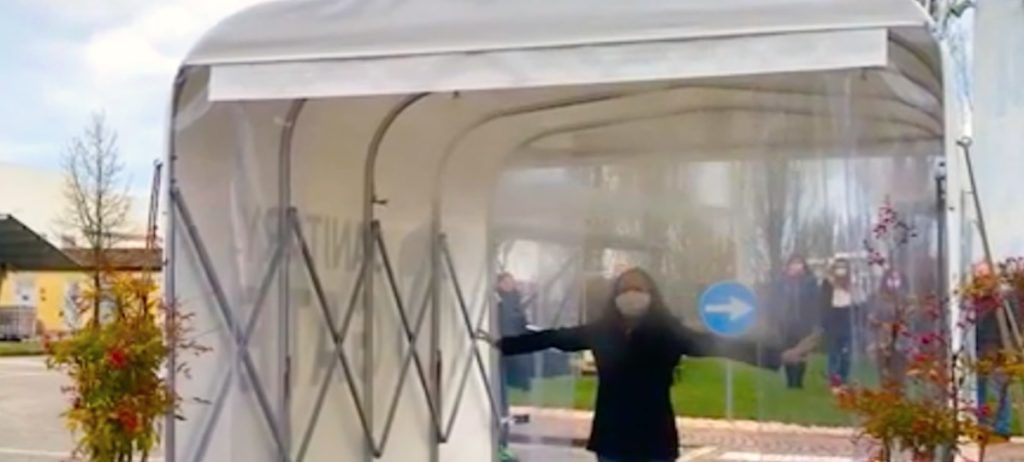 How is the Sanitation Tunnel installed?
Place the tunnel in the desired area, extend and tension the frame, fix to the ground or anchor with weights.
Position the control unit, connect to the electrical and water supply.
Connect the control unit to the tunnel by means of the high-pressure hose.
Connect the control unit, via quick wiring, to the traffic light and the motion sensor.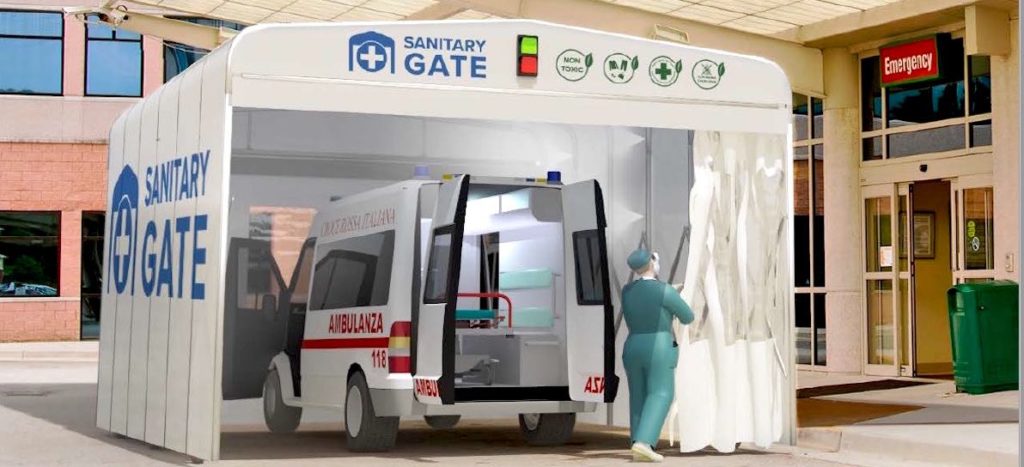 Completely tailored, made to measure and fully customisable to your site's requirements. Contact us now for more information or click through to Purchase.