Festival Client – Tommy Lyle, Wood of a Kind
We first chatted to Tommy Lyle of Wood of a Kind from Boulder Colorado back in January, 2016. We instantly resonated with his philosophy and approach to his craft. He is a rustic wood worker and festival stages are just one of the ways he expresses himself.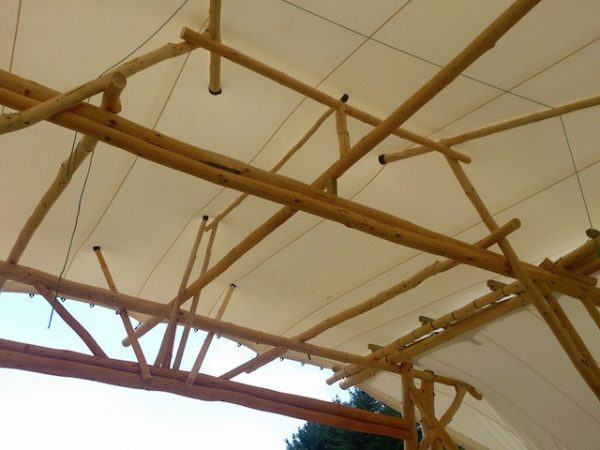 For his first project working with us, he chose Bedouinflex Premium stretch fabric for the canopy of the stage in order to insulate and waterproof the wooden structure. He was pleased with how easy it was to work with the fabric. The concept: the stage needed to be permanent, but the waterproof canopy would be assembled and disassembled according to the up-coming event.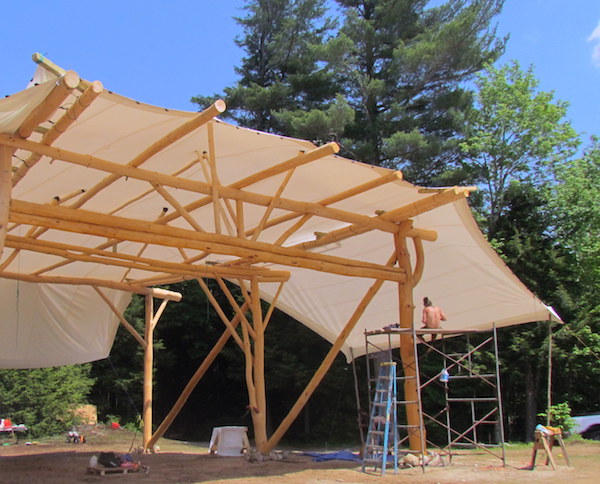 This was a particularly large structure (90" x 50"; 27m x 15m) but the fabric is so lightweight that he was able to wash it himself and only needed the assistance of one other colleague to put it up.
He added, 'It has just the right amount of stretch to make the job come out perfect in every way, even if there are imperfections in the structure I put it on.'
Through further conversation, we found out that the main challenge in the marketplace is trying to convince people to build environmentally friendly stages – there's no reason to burden the earth for a weekend festival. 'I source my wood from the property of the festival or nearby and the Bedouinflex fabric allowed me to reduce the amount of wood used – it's an amazing combination.'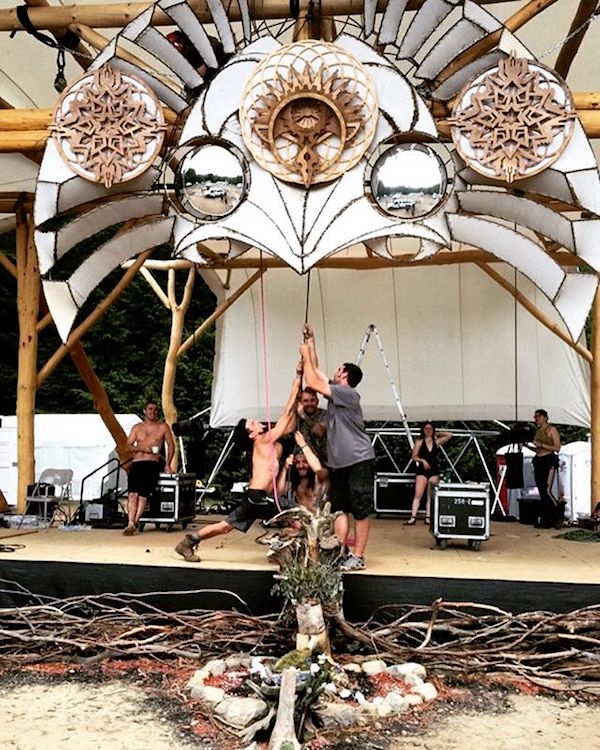 'I hope to change the market by building bigger, more affordable, carbon neutral stages that inspire people to abandon the ugly metal stages while implementing proper forestry techniques, leaving the woods healthier than we found them.'
Even the way he disposes of the bark and scrap improves the woods.  He has a degree in Environmental Biology which drives him to be better than a commercial builder.
So what's next for Tommy Lyle? 'I'll be building for Oregon Eclipse, which is a world class festival. It rains a lot in the Pacific Northwest, so Bedouinflex Premium fabric will be part of my toolkit to make sure my build is world class.'
Music festivals are a catalyst for change. Tommy hopes to inspire and influence the art festival scene by raising the standard of quality. 'I hope to influence festivals that claim to adopt the permaculture design system to switch over and put that money into the pockets of their community and we all come together to build environmentally friendly, locally sourced wooden stages.'
I do this for fun.
Parting shot:
Q: What is the best piece of business advice you've ever received?
A: 'Never do business with someone that gives you the creeps from day one and don't let them talk you out of a contract because that's the kind of person you NEED to sign a contract with.'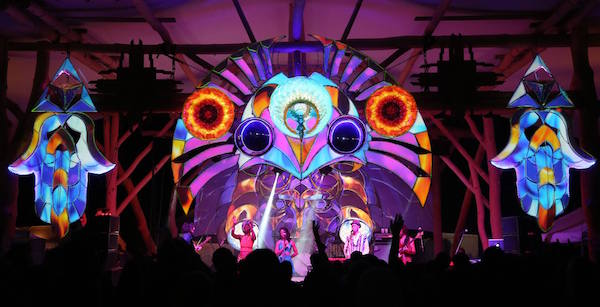 **StarMind** Stage at the Unifier Festival Stage design and artwork by The Reliquarium Projections and photo credit to Zebbler Studios Raw timber post, beam and fabric stage creation by Tommy Lyle and Ashton Blair Lighting by Justin Jannone Live performance by Incus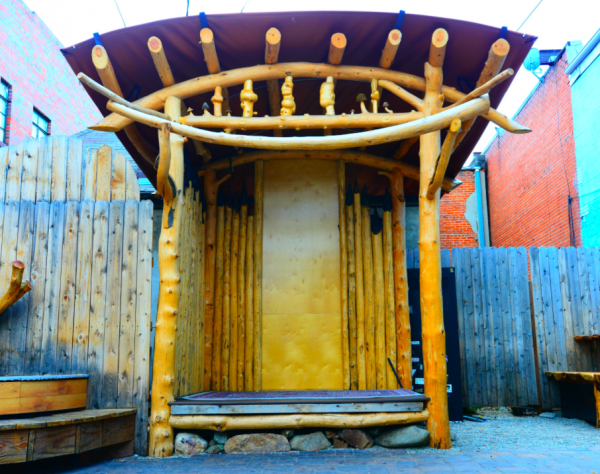 Article credits: Tommy Lyle, Wood of a Kind, Boulder Colorado.