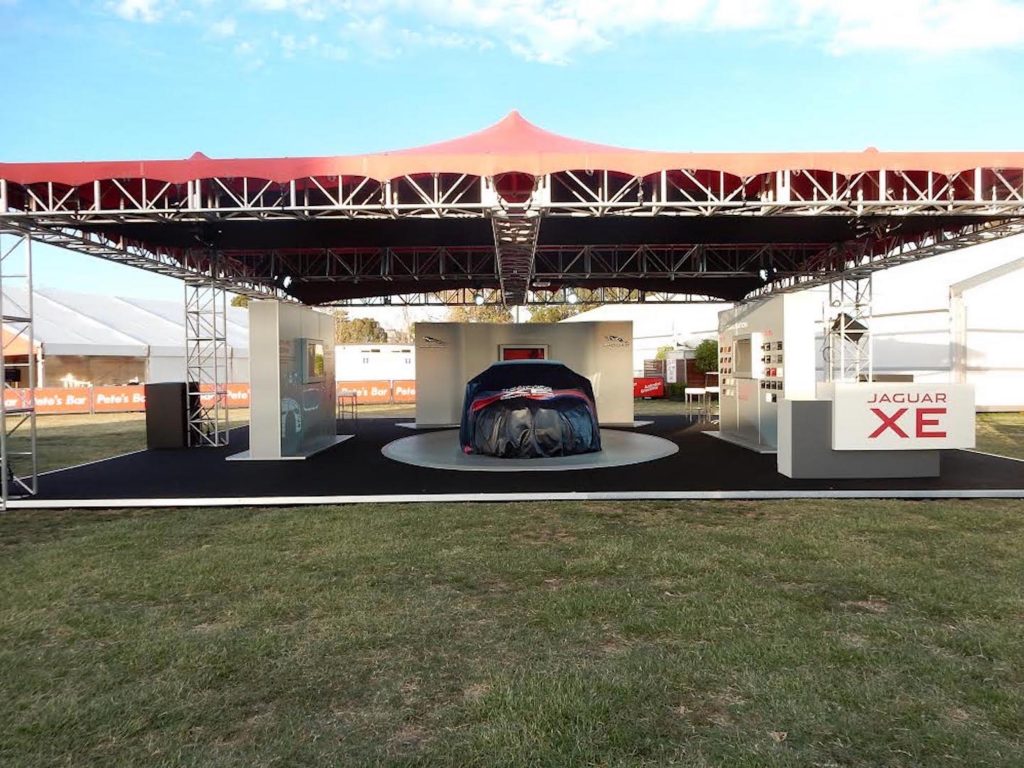 Created for the Australian F1 Grand Prix (the largest motorsport event in Australia) and the prestigious launch of the Jaguar XE, this sleek structure oozed style and sophistication. The client brief: "the largest, most impactful brand exposure possible – as eye-catching as the car!" The stage truss structure for Jaguar provided dynamic design and the tasteful combination of precision stitched leather, chrome and highly polished alloy surfaces.
Stretch Structures experience and expertise in truss structures was a major drawcard for this client. That and the fact that the installation company worked with big brand names in the past. The client had uninterrupted attention from design stage to completion.
The client needed the structure to be appealing and contemporary so attention to detail was essential. The ballast covers were custom created to match the Jaguar brand identity and be aesthetically pleasing. Every last area and effect was considered, from the true tone red of the premium Bedouinflex roof to the lycra covers that hid the inner truss frames of the roof structure, including assistance with council approval and engineering certification.
Click on the link to check out the full Stretch Structures range of truss solutions or walk through the 3D options below.
Mega Stretch Tents – Truss Structures by Stretch Marquees and Fabric Structures on Sketchfab