The Scallywags Fabulous Yellow Festival Tent
We recently met a very inspirational client and thought we'd share their story with you.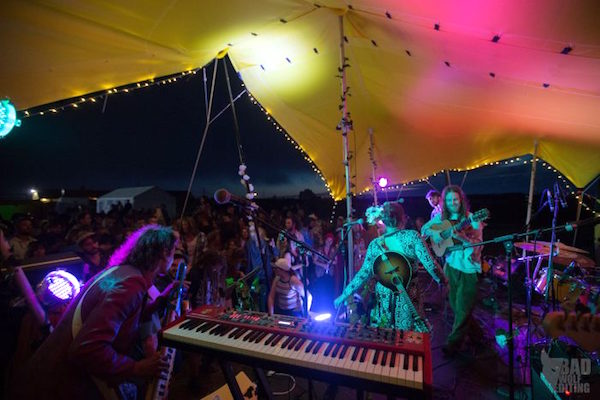 The ultimate travelling band, Good Times Music and The Scallywags run their own event as well as taking their talents to other events around the country.
They chose to use a bright yellow Bedouinflex marquee from Stretch Structures because of it's versatility, flexibility and the fact that it packed up really compact and is easy to transport. The price was another factor that sealed the deal – quality at an affordable price!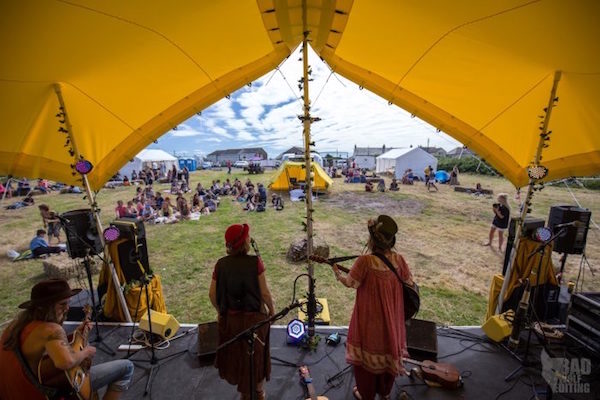 'The ease of set up and the small pack down size is unbeatable and they look fantastic in situ' says Duncan Stewart of Good Times Music.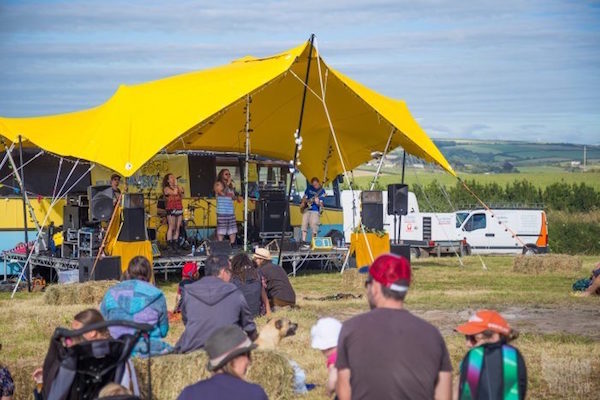 He followed on to say, 'We run our own festival called Field Good Music and we've attached the tent to the side of our tour bus which is then used as the main stage at the event. It serves double duty as we then took it to another festival and used it as a cafe for the weekend, off the side of the coach. Over the course of the summer, we'll be taking it to many festivals and it'll be used as a cafe and/or a stage.'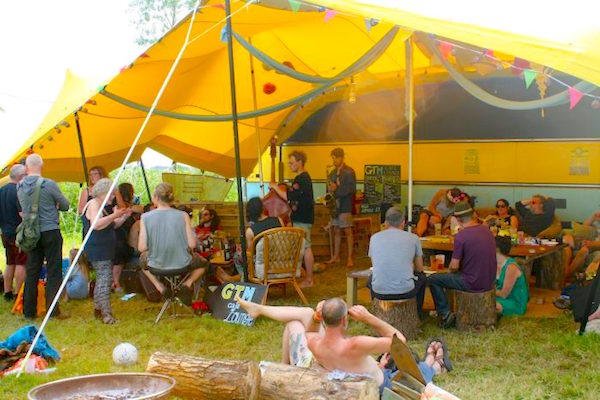 'Our band is gaining popularity through the UK which in turn helps with the success of the event and vice versa, helping create knowledge and exposure for all aspects.'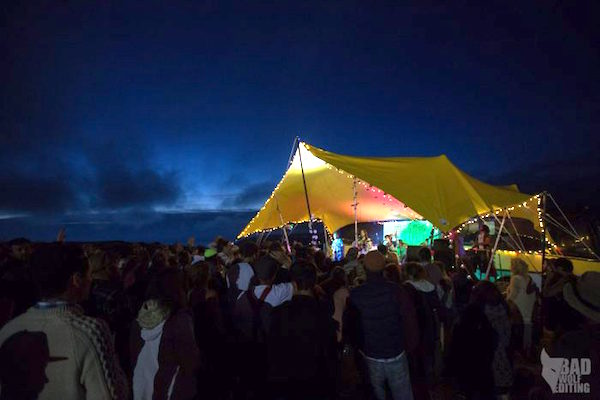 And with them all the way is their trusty bright yellow Bedouinflex stretch tent – their signature draw card!
Find the Scallywags on Facebook and Buy Tickets to their next "Scallywag Party" on the 19th – 20th May/Burton Bradstock, Dorset.
The Label: www.goodtimesmusic.co.uk
The Studio: www.gtmstudios.co.uk
The Band: www.the-scallywags.co.uk