Stretch Marquee and Fabric Structures, SEAM School -in-a-Box and Stephen Collier
'We make a living by what we get, but we make a life by what we give.' Winston Churchill
Surely one of the greatest things a human being can do is share their talent and abilities to better the lives of others. Well, that's exactly the situation we found with SEAM (Sustain Education Art Melanesia) who provide a creative learning environment for making books and SEAM Design Manager Stephen Collier of Stephen Collier Architects, Australia. They set their sights on Papua New Guinea and it's rural communities who need education facilities and support.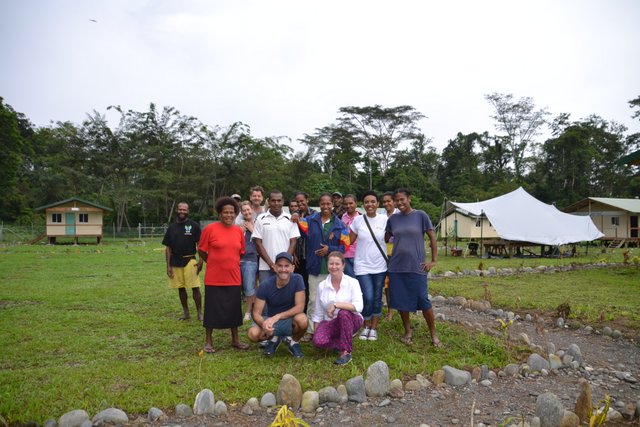 The concept is School-in-a-Box – a small central box that houses essential resource materials (a small library, equipment, computers etc). When closed, the box is secure and weather-proof. When open, shelving and a fold-out work space for the computers is revealed. And this is where we come in: all school materials are protected by a super-durable, weather resistant tent with retro-fitted guttering system which not only looks good, but works to collect rain water. The sun is fierce in Papua New Guinea, so the grey reflective Bedouinflex fabric that Stretch Marquee and Fabric Structures recommended works well to provide much needed shade and a cool environment to work under. Beneath the protective roof, each community builds flooring, platforms and additional working surfaces from their own traditional building materials.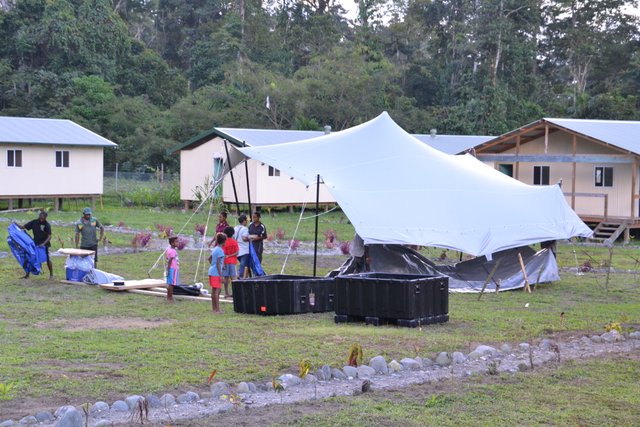 SEAM is responsible monitoring, evaluating and replenishing supplies and they liase and deliver the box direct to the school committee of each rural community. We know that encouragement is key with any learning environment and SEAM ensures that the highest achieving student is eligible for School-in-a-Box to return with them to their village community.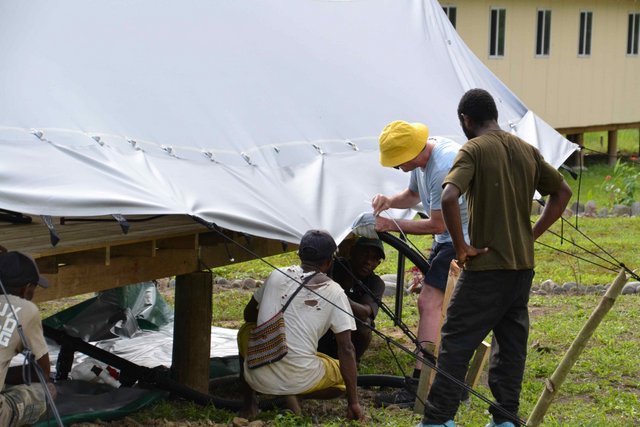 When asked, Stephen Collier had this to say about SEAM and working with such a great organization, 'everything went smoothly, I wish to thank everyone warmly and sincerely for all their contributions. Working with Stretch Marquee and Fabric Structures, their mindfulness and attention to detail made this project easy to get off the ground. The precision and carefulness that Stretch Structures showed in meeting the brief and packing things up so comprehensively and carefully made a great difference to smooth functioning.'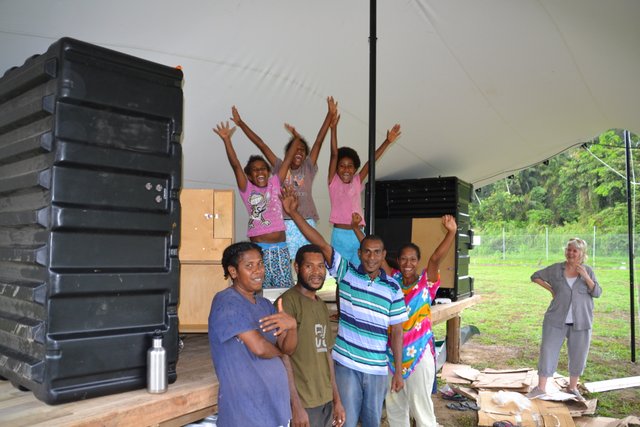 A final word on SEAM:
School-in-a-Box is low in capital cost and economic to transport.  They work in Oro and Central Provinces.  Their teacher-managers are trained at KTF Elementary & Primary Teachers College at Koo Koo Village, near Kokoda.
For details on SEAM please visit http://www.seamfund.org/projects/