So you have finally decided that a
Freeform Stretch Tent
is the perfect tent for you. You have chosen your favorite color, figured out what size and shape would best suit your needs, and you have even decided to have your company's logo screen printed on it.But what you may have not already considered is whether it would be best for you to utilize our Stretch tent purchase program or our Stretch tent or Marquee hire program. That's okay. In this article, we will talk a little bit about the pros and cons of marquee hire vs. marquee purchase, so you can make a solid, informed decision when getting your stretch tent.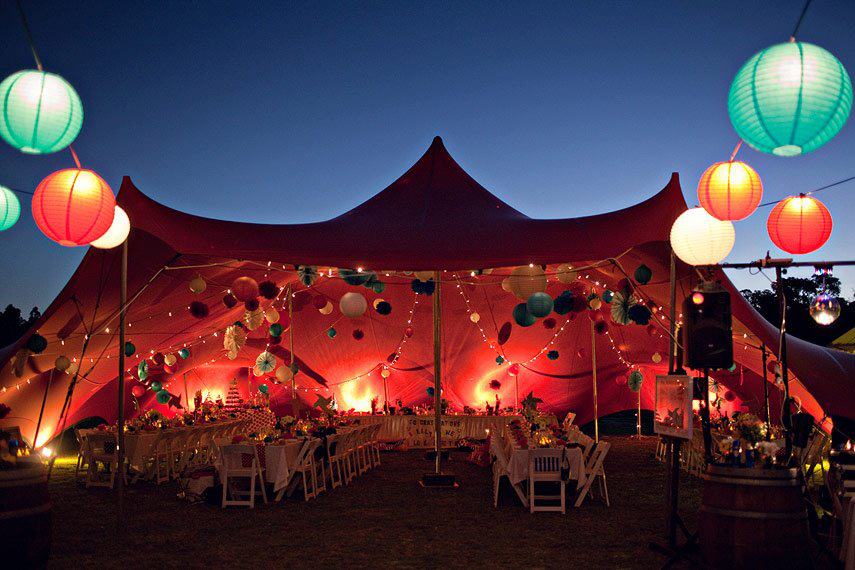 Marquee Hire
If you need one or more of our Stretch Tents for a one-time-only event or even once or twice a year, our client's (
Bedouin Freeform Tents
) marquee hire service may best fit your needs. They hire out our stretch tents for weddings, all types of events, corporate picnics, and other promotions.
Here are some of the pros of choosing their marquee hire services:
You don't have to store your stretch tent
A stretch tent can be delivered to your location, set up and taken down by our professional team.
You will save time and money.
You will always have a fresh, new looking freeform stretch tent for your events.
You don't have to worry about maintenance or repair
However, there are also some cons to consider before making a choice:
There may be limited stock at certain peak times of the year, making it hard to get a stretch marquee without a prior reservation.
You may not get the color or size you want.
You cannot brand it with your own logo or image.
The costs will be prohibitive if you want to rent one of our stretch tents more than just a few times per year
Marquee Purchase
If you know you will be using one or more of our stretch tents over and over again, more than just a couple of times per year, then you will probably want to purchase your own tent. Marquee purchase is ideal for those who wants a branded marquee, who travel to or hold events or promotions frequently, or who want to get a fully customizable, promotional marquee.
Here are some of the pros of stretch marquee purchase:
You can fully customize your marquee's color, shape, size and even have it custom branded for use as a promotional marquee.
You can have your purchased marquee conveniently stored, delivered and we can arrange to have it set up and taken down by the professional team at Bedouin Tents.
You will save money over marquee hire if you use the tent frequently.
You can use your stretch tent or promotional marquee at any time.
The cons are limited with marquee purchase, and are as follows:
You will have to find storage or contact us to arrange storage for your stretch marquee.
You will not have the flexibility of getting a larger or smaller tent for different events.
The upfront cost will be higher (but will end up cheaper in the long run).
There may also be other factors that you will want to consider to ensure that you get the stretch tent or marquee best suited to your needs. However, we hope that this article has given you a good head start on your decision. If you need more help deciding, we have helped countless clients over the years design and choose their perfect stretch tents, and we would love to help you too!Please
contact us
https://www.stretchstructures.com/contact_us.asp today to speak directly with one of our stretch marquee specialists to get started on your marquee today.