Why use Inflatable Structures?
There are a lot of decisions to be made when planning your event. We take the guesswork out of one big decision that can make or break your event. The structures! If you want a structure that draws attention to your event, is inviting to your customers and creates an ambiance that is remembered. Look no further than inflatable structures.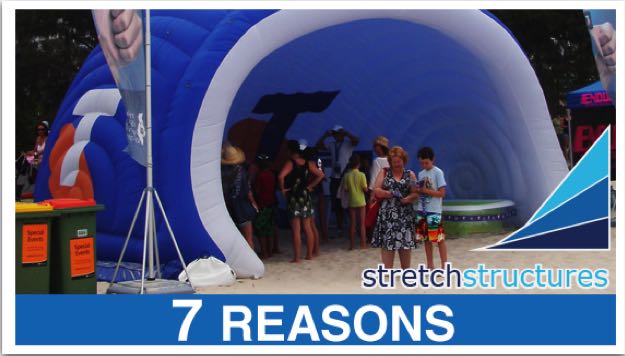 1. Highly customisable
As we like to say, your imagination is your only limitation. Inflatable structures give you more choices and control over the look and feel of your space than any other options available. From size to colour to branding to shape – our design team are sure to create the perfect customised creation for you.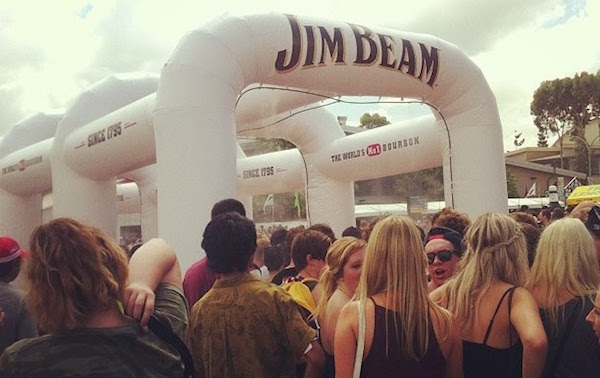 2. Easy installation and dismantle
They're portable and easy to assemble, which means you can save time and manpower. Some structures only require one person and 10 minutes to set up. The inflatable nature of the structure is meant to provide fast and easy set up that allows you to set the stage for your entire event faster. And get home at the end of the day.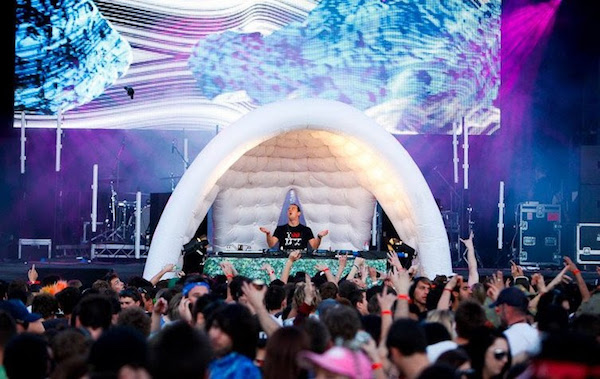 3. Variety of shapes and sizes
Accommodate up to 500 people in our variety of structures. Shells, domes, arches, or cubes – the choice is yours. The variety of sizes and shapes ensures you find the perfect one to set the tone for your event and take care of all your guests.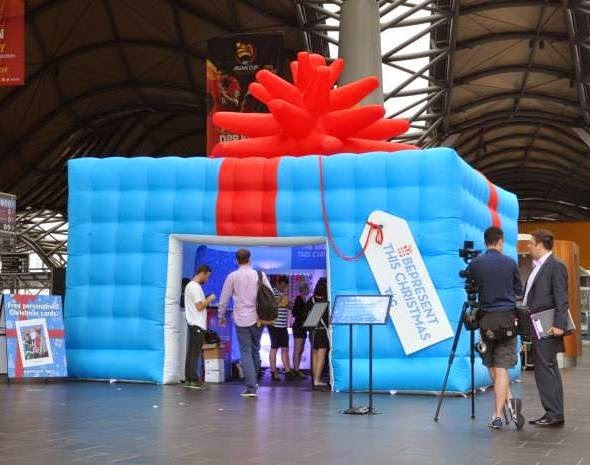 4. Advertising made easy
The ability to print on these structures means you can save on other brand recognition efforts. No need for buying extra signage or figuring out how to attach banners to your structure to ensure they stay put and don't blow away. With inflatable structures, your logo and brand is represented right on the structure. You design your own logo placement with mockups and a graphic designer to assist.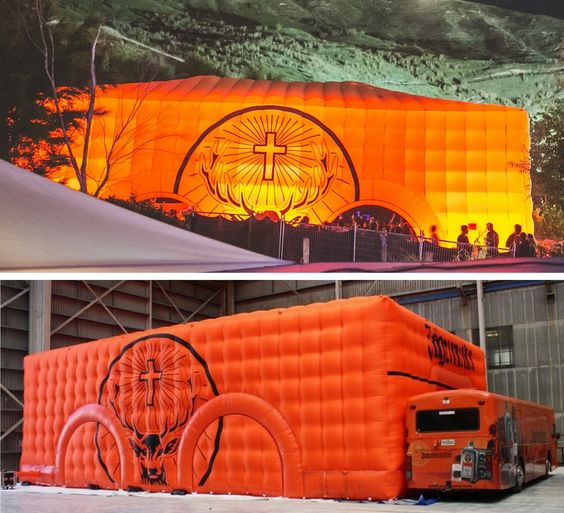 5. Use anywhere
Inflatable structures are engineered tough to withstand the outdoor temperament, but can also be used to make indoor spaces pop. The modular nature of the structures, along with the variety of shapes and sizes, means you can use them anywhere you need that special extra something. Protecting guests from the weather or creating a pop of colour indoors, these structures are fun to play with and are useable anywhere you need to go.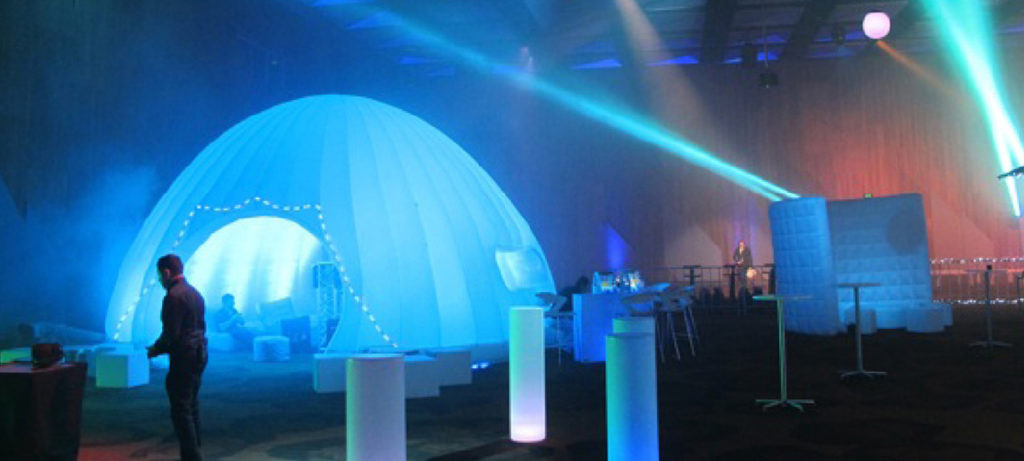 6. High quality fabrics and structurally sound
Because the safety of your guests and the life of your products are important, inflatable structures are made with standard or fire retardant fabric, plus are built to withstand strong winds and other elements. Mother Nature shouldn't crash your event and with a sturdy inflatable structure, your guests stay safe while your product does all the work and lives to see many more events.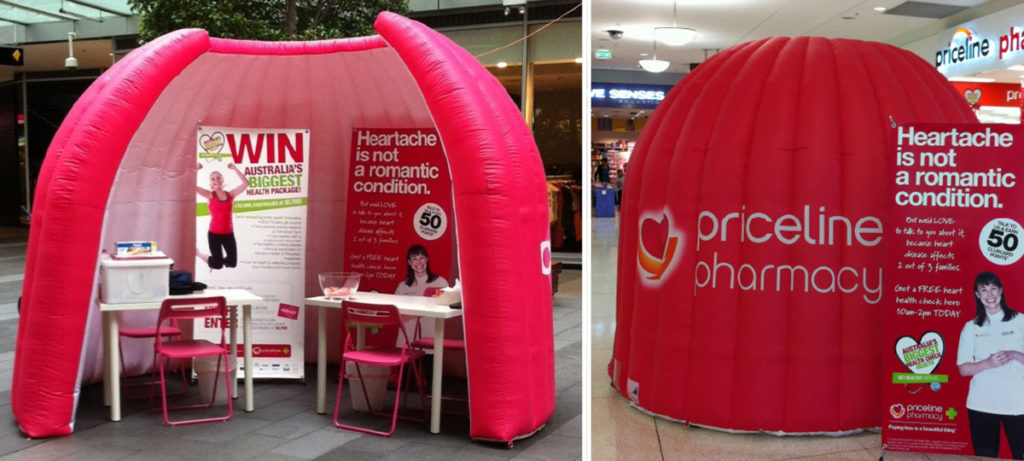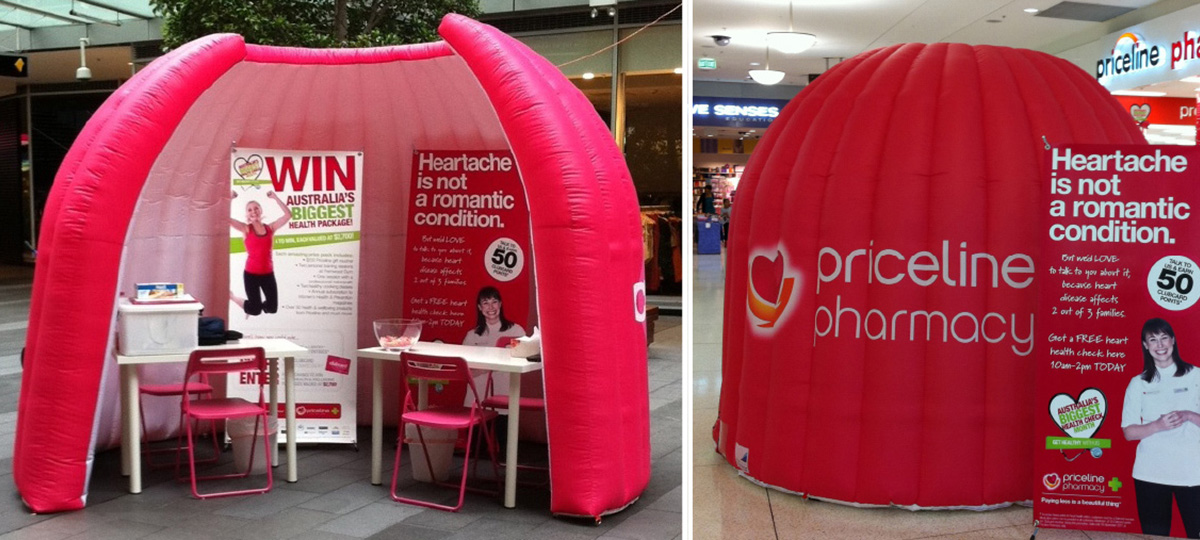 7. Unique and fun
All of the above provide excellent reasons for choosing an inflatable structure for your next event, but we also believe you should play with your imagination and create products that allow you to stand out from the crowd. These structures are fun and unique because they give you the opportunity to let your imagination run wild. Where will it take you today?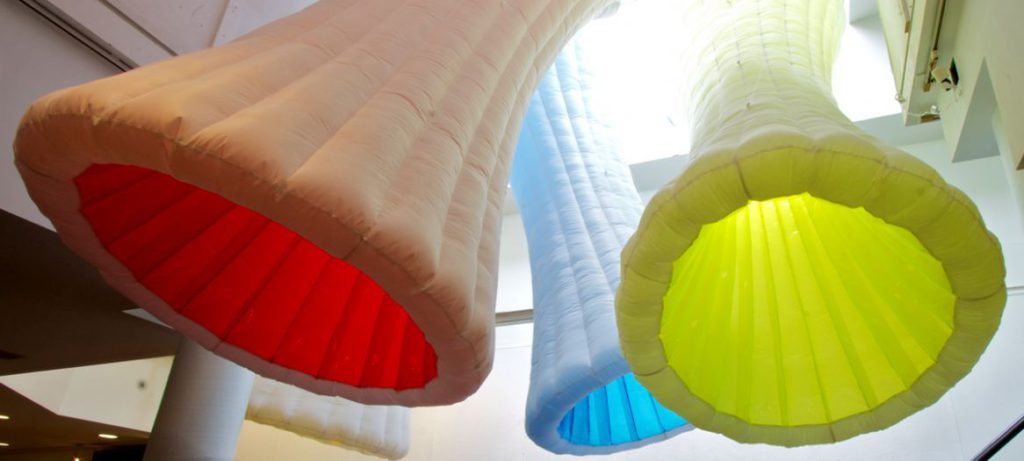 Distinct and practical, inflatable structures give you choices and peace of mind like no other product available on the market.
Contact us today to begin your journey to your imagination and the perfect event.