"Bedouinflex is the best stretch fabric to invest in if you're starting a new hire company!" A testimonial from Chester Barrett of Tention UK.
Back in 2014 my new company
Tention
, (pronounced tension) invested in it's very first Bedouinflex stretch tent from
Stretch Structures
. Our goal back then and today has been to support our customer's events with affordable and great looking stretch tents.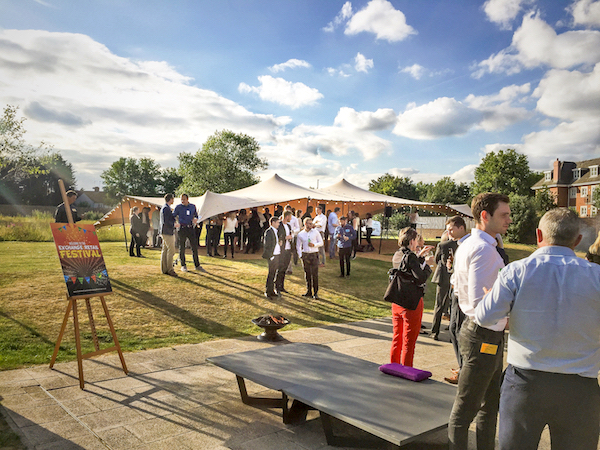 Our company has been growing every year since then and we've realised a lot of that success has been down to our choice of stretch fabric and the size of the tents.We started as a very small company, with a small storage space. Which was great for low overheads, but not ideal for drying and managing large fabric sizes.That's where the Bedouinflex fabric and the connection system has been our top business secret. Keeping overheads down, whilst maximising potential income.

Benefits of the Bedouinflex fabric
Bedouinflex is lightweight compared to other manufacturers fabric, but still very importantly has an incredible tensile strength. We've created great looking structures with amazing shape for our customers events without the struggle of huge weights every day.
The lighter weight also makes our hire prices much more competitive by saving on crew costs. This has been more important to our success than we first realised, as in today's markets we are seeing that customers are very cost driven.

Benefits of the Connection System
I know we aren't the first company to have purchased our tents in this way, however it truly has been a revolution in our business. What do I mean?
Purchasing two smaller tents instead of one larger tent will give you and your customers much more flexibility. For example, make a 20x15m tent with two 10×7.5m tents using Stretch Structures unique connection system.
Potentially hire out two tents at two different events at the same time, in two different site locations.
Customise the dimensions of the larger tent by it's width and length. 10x15m / 15x10m.
Satisfy your customers requirements with a tent that is the perfect fit for their event's budget.
Handle less weight transporting the fabric.
Reduce your area that's needed for drying the fabric to a much more manageable and cost effective space.
Use only half the size of the tent for practice and training days.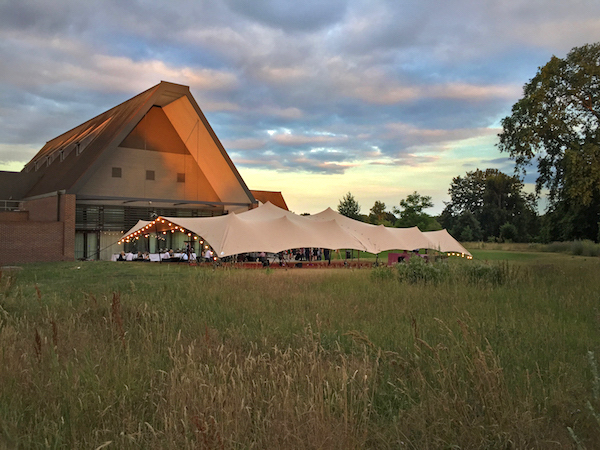 It's hard to stress how important the need for lightweight, weatherproof and flexible fabric is to a smaller company. When you don't have the infrastructure to handle long drying times and heavy equipment, it's the make or break. I know that the Bedouinflex fabric and connection system has been a huge success in our business and I know we won't be the only ones!Thank you Stretch Structures.
Article written by :
Chester Barrett of
Tention UK
Linkedin: 
https://www.linkedin.com/pub/chester-barrett/2a/b60/969