Side Walls, the perfect Stretch Tent Accessory!
Hyphen are a boutique live events and experiential agency. They sourced a dynamic branded Stretch Tent for Vodafone UK's gigafast broadband launch, and promply named it the "Gigatent". Wanting to safeguard against the elements and increase their usable space, they added Stretch Tent side walls to their purchase.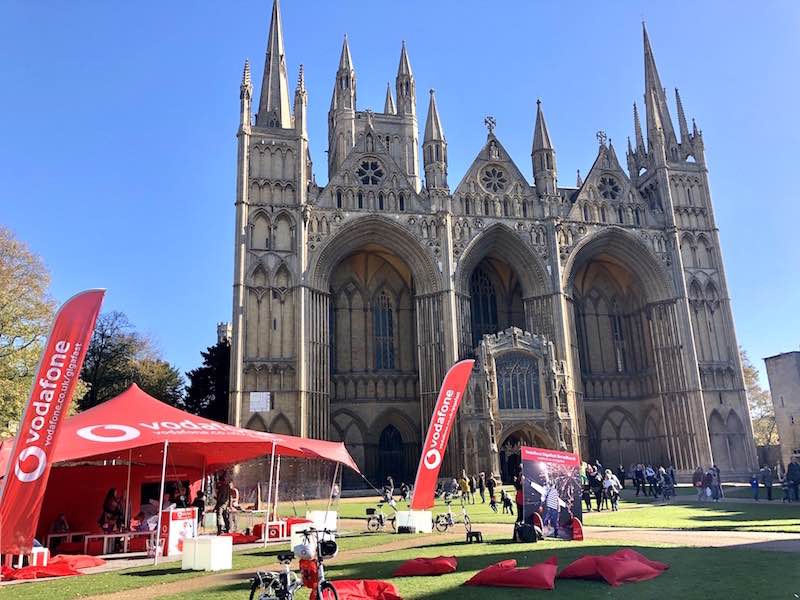 Chester Barrett of Tention Event Stretch Tents has great experience when it comes to installing branded stretch tents with side walls. They worked closely with Hyphen to supply the technical know how during each installation of the Gigatent. Peterborough Cathedral in the image below shows one of the installations where they've combined the Stretch Tent with side wall accessories to further communicate their message.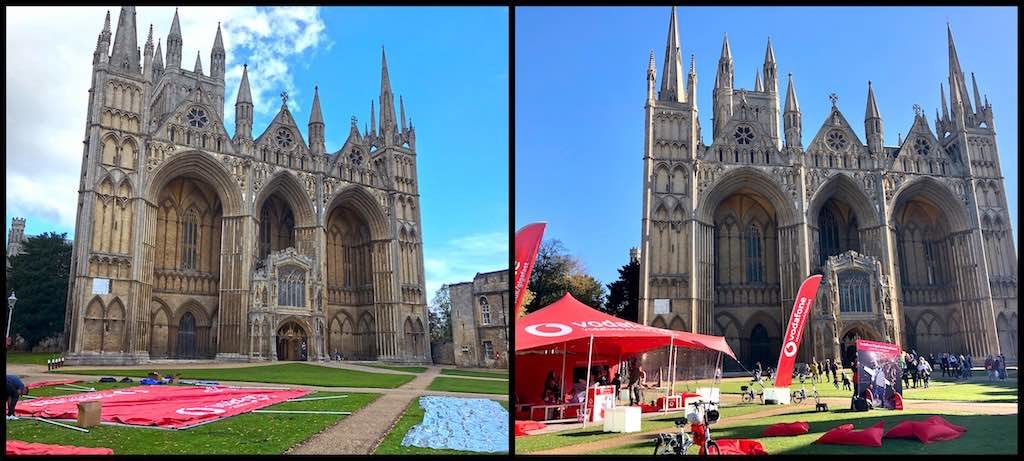 The beauty of branding your stretch tent?
Your message is communicated without saying a word. It's clear. It's crisp. And it's on a structure that is versatile enough to configure itself to whatever you need. Our printing process – the ultimate in digital technology – stamps your brand or artwork clearly. Full digital dye-sublimation 5 colour process allows for clear digital image printing on all tent colours.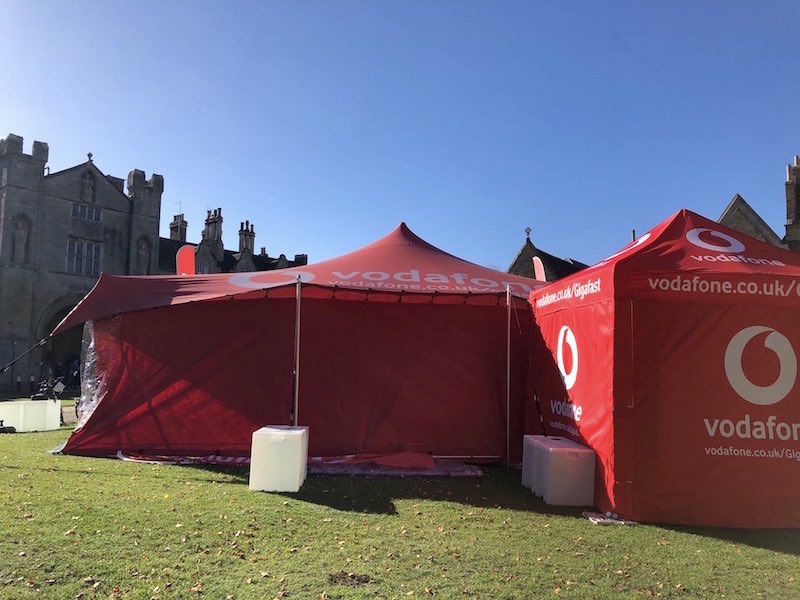 Why add side walls to your stretch tent?
Side walls were added to the stretch tent to further its versatility. They provide protection from the elements all year round. They are easily attached and allow your stretch tent to create a more usable footprint around the sides of the tent. Yes, you can install the stretch tent pegged directly to the ground to close it off, but you loose 10-15% space. With side walls you increase your usable space without having to upgrade the size of your tent. Side walls can also be branded to further highlight your message.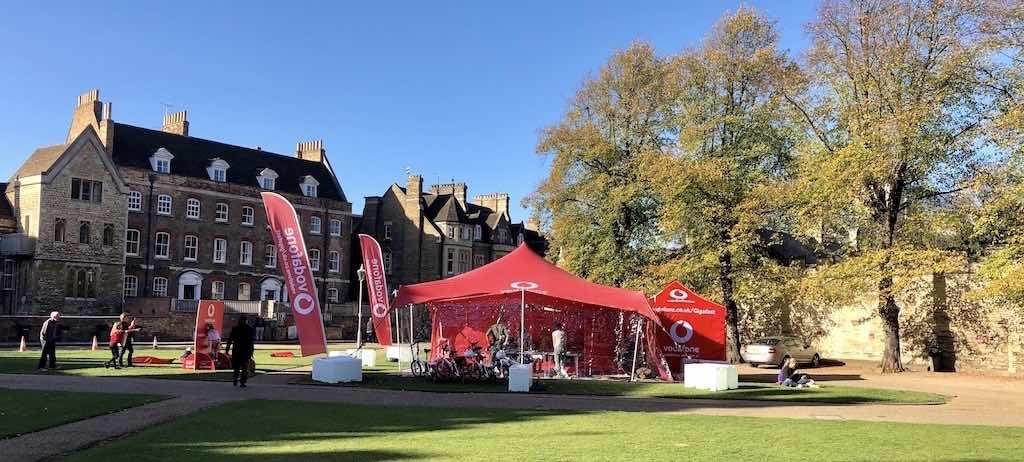 Our side wall connection system is:
100% waterproof
aesthetically attractive
supplied with steep quick links and swivel clips for easy installation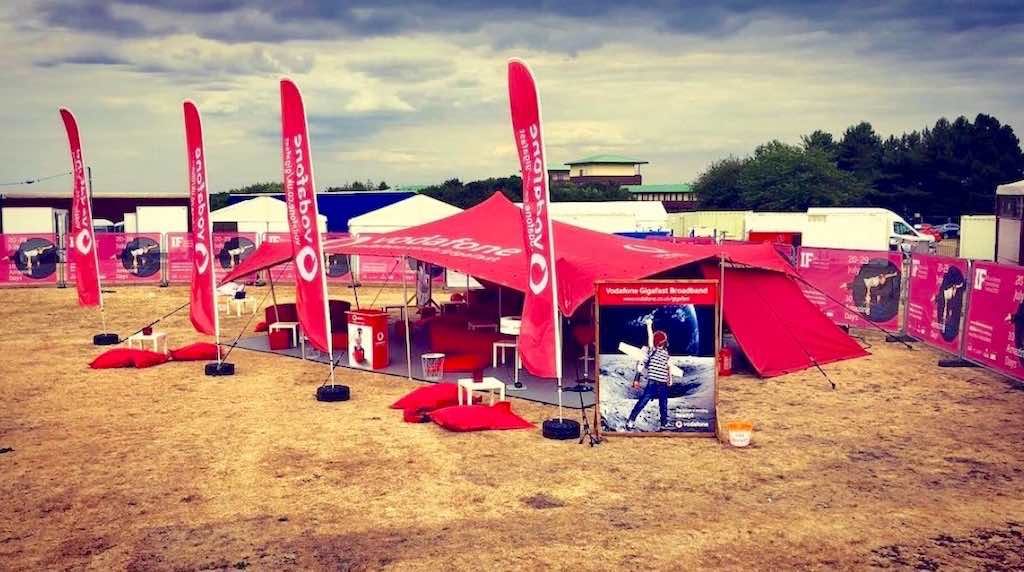 A bit more about Tention the hire company
Tention have branched out and explored the benefits of our stretch tent's and the available accessories. Read how they started their stretch tent hire company. The flexibility of the stretch tents is one thing, add to that: side walls, interior lighting and heating and the ability to attach multiple stretch tents together and it really makes a unique offering.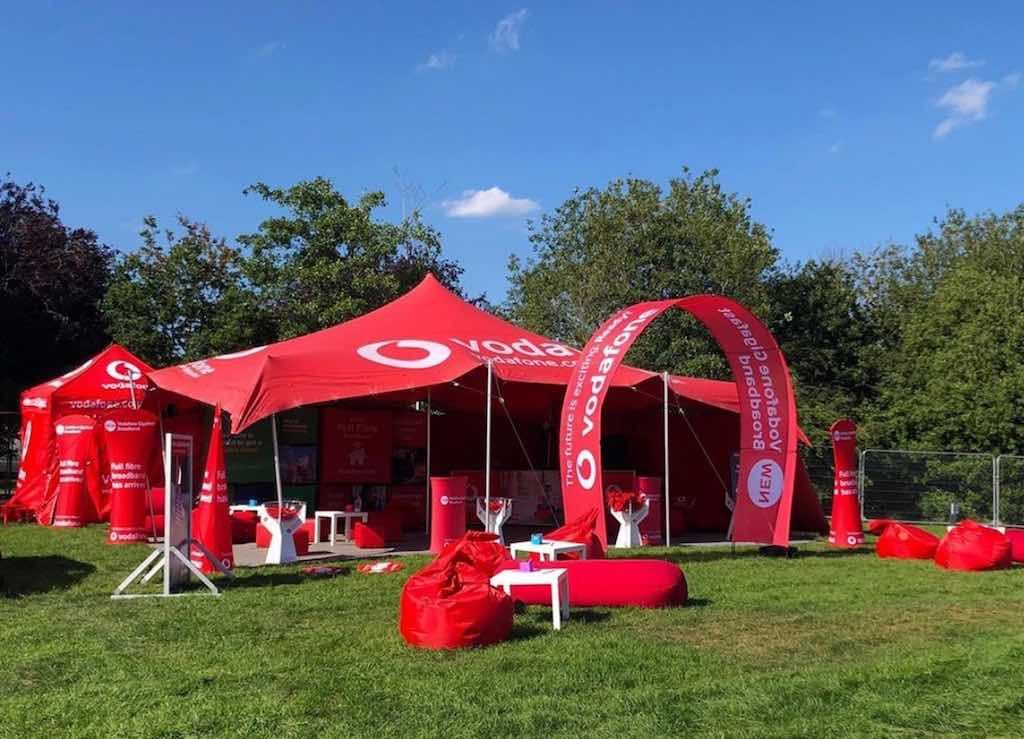 Contact Stretch Structures if you have any questions or would like to discuss your purchase requirements regarding Stretch Tents.
Contact Tention if you're planning an event and require Stretch Tents hire or installation services. Based in Hampshire, United Kingdom.