Stretch Structures choose to use the Dye Sublimation printing process when branding any of our stretch fabric products. This printing process guarantees we achieve a high quality print and depth of colour.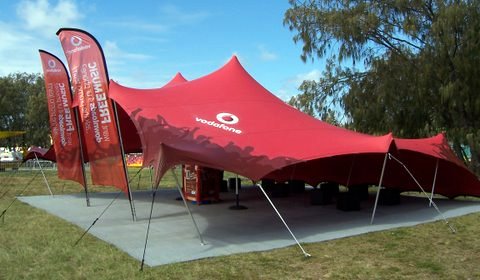 Dye Sublimation is the method of using heat to transfer dye to fabric – it's quick, effective and smudge-resistant. The inks used are designed to imprint on fabric and other types of material. There is a clear Overcoating which is a thin, protective layer that protects printing from discolouration from exposure to UV light and air and makes the print completely water resistant.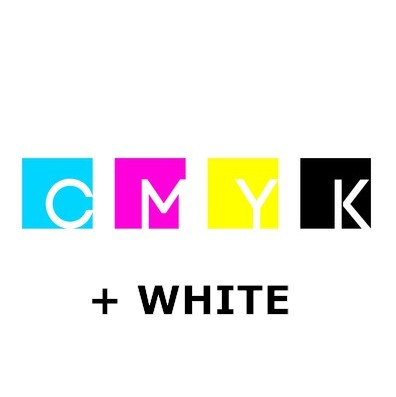 In addition, we use the latest printer technology, CMYK + white (4 colour plus white), which enables us to achieve an amazing full colour digital print on all our coloured stretch fabrics.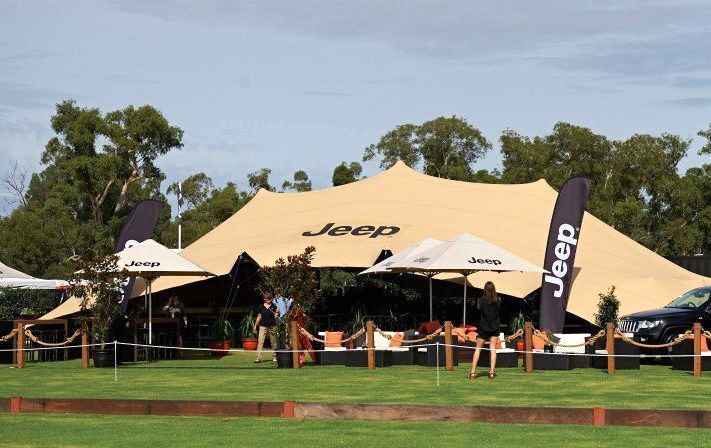 We receive graphics saved as either a .RIP, .EPS, .AI or .SVG file. We select the image being used and mirror-image it so when it is sublimated onto the material, the image reads the right way. The speed of sublimation depends on the fabric type. Our Bedouinflex premium fabric receives this print process very well, as with our other fabric types. The ink becomes part of the fabrics molecules and there is no danger of smearing or smudging because the ink is embedded and heat dries instantly.