Look what this company did to improve their presence in the market:
They chose a
lightweight, travel-easy touring structure
and branded it from head to toe!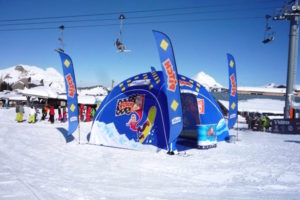 Truth
People buy from those they trust. So whether you're meeting prospective clients or building on an already established customer base, the relationship between your brand and your audience is vital to your success.
When it comes to relationship building, nothing beats getting in front of your customers and personally interacting with them.
This is where Stretch Structures can be your partner in planning successful customer outreach.
Road tour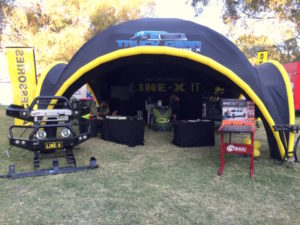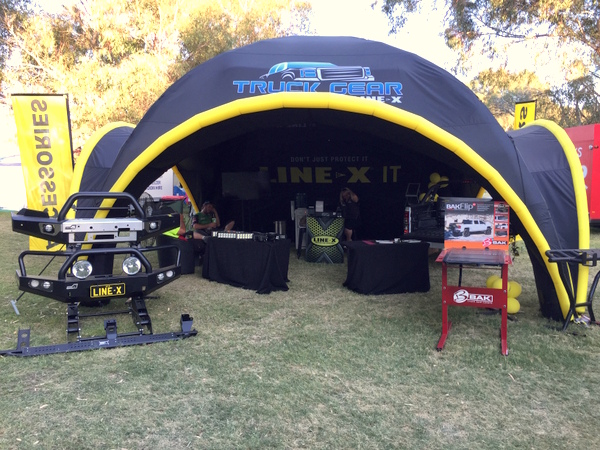 We see a lot of our customers touring from event to event to meet their audience and strengthen their relationship. Touring is an easy way to meet customers face to face, but only if you have the right tools.
Stretch Structures provides great tools to make touring easy.
Spend more time interacting with customers and less time worrying about logistics!
Without a doubt, the Axion Sealed Inflatable Tents are the best solution for touring events. These tents:
deploy without electricity,

within 10 minutes,

and with just one person.                                                                                                               
This feature has made them the first choice for companies out on the road. It's you in front of your customers with zero set up hassle. 
Set up Anywhere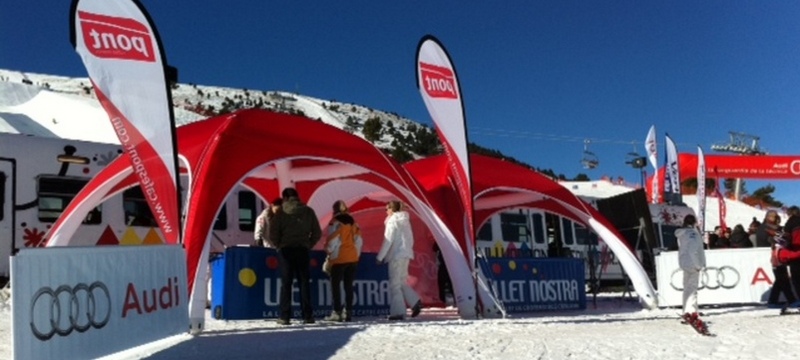 These structures are built for all weather conditions and we made sure they would be easy for one person to carry. And just like all of our structures, the Axion Sealed Inflatable Tents are fully customizable with a variety of sizes and colours to choose from.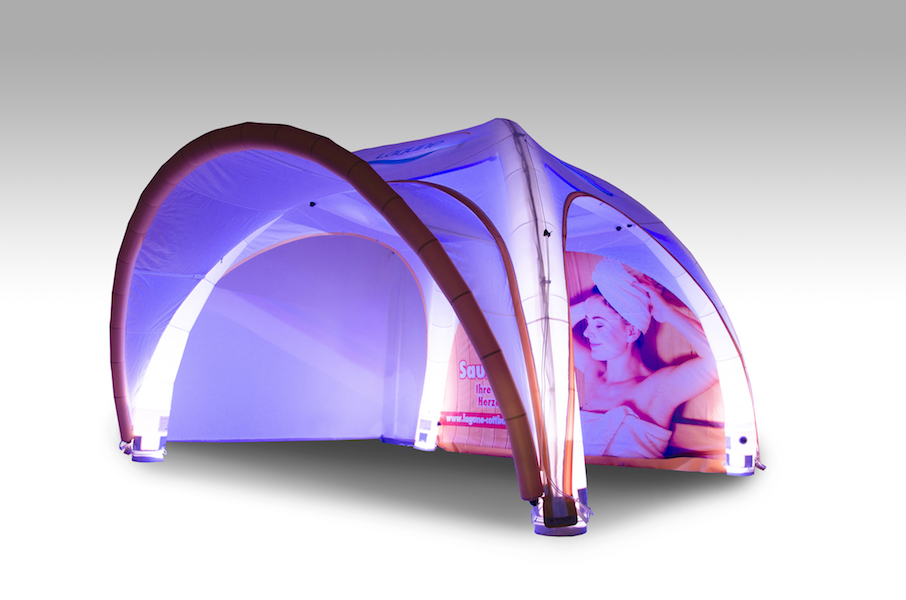 Other products to make your brand stand out include:
lighting,

furniture, and other accessories.
The priority with touring events is to keep your setup as lightweight and easy to deploy as possible. At Stretch Structures, we don't believe this should mean you have to compromise on your unique look and having exactly what you want to match your branding and engage your customers.
Our lighting and furniture is also lightweight and quick to setup but gives you a fully customized and unique look.
Your customers want to engage with you and your brand. Often, the best way to maximize exposure to your audience is to tour. Stretch Structures makes it easy, keeping the focus on your brand and off the hassle of logistics and setup. Check out our Sealed Inflatable Range.