When you need a custom event structure, you want to get the most for your money in a durable, functional tent that will look great for years to come. But we will be the first to tell you that the choices available from tent manufacturers are endless. So how do you choose the right one?To help you narrow down your choices, we have created a comprehensive list of the things you should consider when purchasing a custom event structure.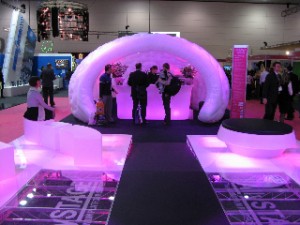 #1 

Price

:  
When you are searching for custom tents and custom structures, there is no doubt that you will find a wide range of prices out there. It is best to remember that price usually, but not always, indicates better more durable quality. If you see a price that is unusually low, that probably means that the tent manufacturer does not use quality, long wearing materials or do not have very high quality control standards.If you are only planning to use the event structure once, then the cheapest option might be okay, but we would recommend that you check it yourself for quality and ease of installation to avoid a huge disappointment on your big day.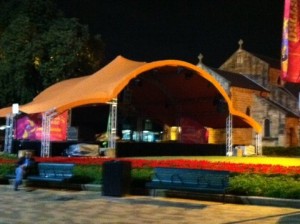 #2

Size

:
When determining what size your custom tent or custom structure should be, you should take several things into consideration. Ask yourself if it will only be used for a particular event or for many different events, how many people will inhabit it, what kind and what size of furniture might be used in it, and if there are any size requirements or restrictions at the event you are holding or attending.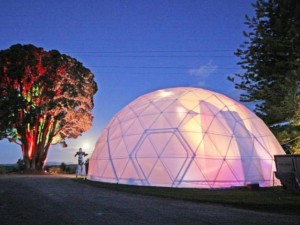 #3

Use:
Many people, when thinking of a custom event structure, automatically think of a boxy white structure with poles, pegs and tie downs. But the fact is that there is a whole world of
extraordinary event structures
out there, just waiting to be customized by you. Among them are
stretch freeform tents
,
clearspan stretch pods
,
inflatable structures
,
pagodas and clearspan structures
and
sealed inflatable structures
. To see more, click
here
.These options allow you to 'think outside of the box' and get an easy to set-up, easy to transport structure that can be used in a variety of locations, no matter how large or small, with or without poles. The flexibility of these types of non-traditional event structures allows you to use them almost anywhere and for any type of event.  They are also so different to regular tent setups so makes your event that much more special and eye catching.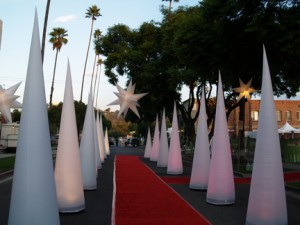 #4

Color:
Custom tents and structures should be available in different vibrant colors. Most tent manufacturers will only offer a set of standard colors, while a rare few offer the advantage of custom dyeing your tent in virtually any color you can imagine. To increase your brand presence choose a tent manufacturer that can dye your structure to match your particular brand color.

#5

Branding
Similarly, the tent manufacturer you choose should offer custom tent branding, so you can get your finished custom structure in the shape, color, and size you want, delivered and ready to use. You will save yourself valuable time, money and frustration when you purchase a custom tent from a manufacturer that offers all of the services you need under one roof.  Again, very few companies have the option of providing a mock up so that you can have a look at a model of your design before it is manufactured.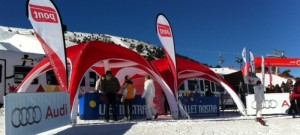 Find Your Custom Event Structure
Stretch Structures
carries an unsurpassed line of beautiful, high-quality stretch structures, freeform tents, and inflatable tents, made from our 100% waterproof Bedouinflex™ fabric. These unique, show stopping structures can be made in custom sizes and endless, vibrant colors.  They can also have them digitally printed with your brand or logo.If you want a custom event structure that goes above and beyond the regular
tent
, and you have not yet seen all of the fantastic custom structures that Stretch Structures offers, we invite you to browse our website and our facebook page and see a few of the things we have created for our clients over the years.
Click here to visit our site today!