The Elite Redfish Series Stretch Tent and Truss Event Stage
To perfectly compliment an elite fishing competition, you must have a sleek, professional and image enhancing structure that will promote your brand.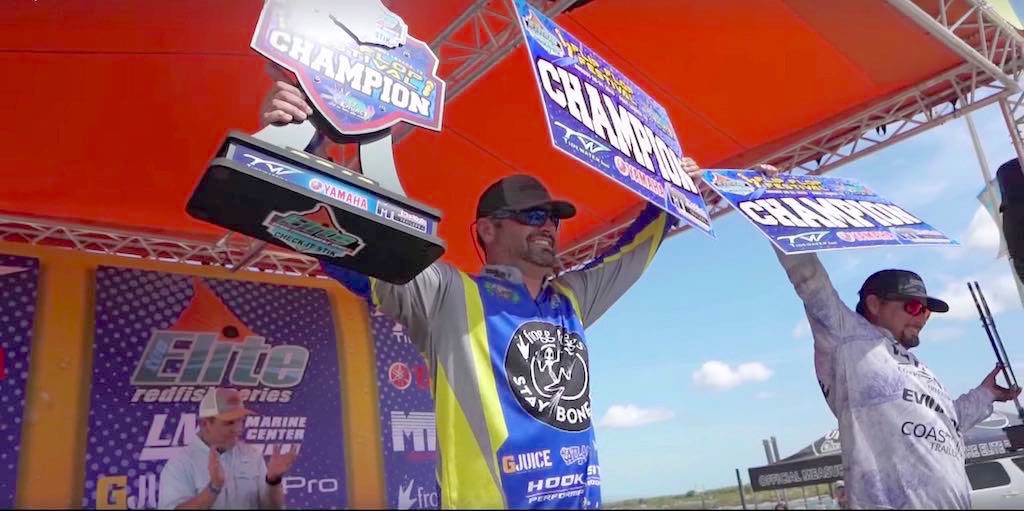 Look no further than the high energy Elite Redfish Series team's orange stretch tent and truss touring event stage. It made it's first appearance at the final regular season event of the 2019 Tidewater Boats LLC Elite Redfish TV Series. Presented by Yamaha Outboards in Port Lavaca, Texas as part of the 2019 Flip Flop Festival.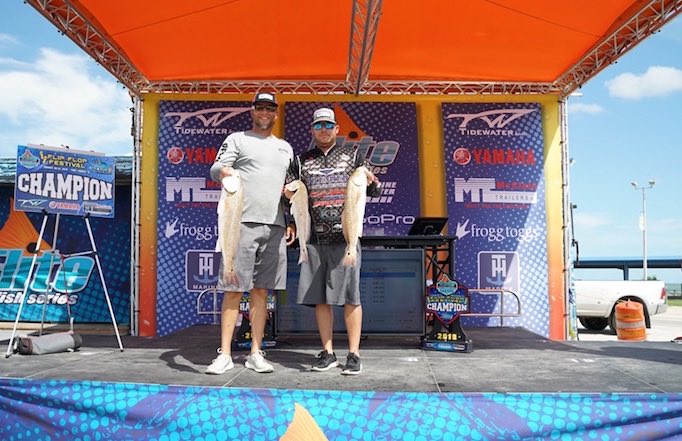 Pat Malone had this to say "Made it to Port Lavaca, Texas and got the new top built and set up. Thank you Stretch Marquees & Fabric Structures for a great new top that is lightweight, gorgeous and easy to install… It's everything you said it was … and more!"
This professional redfish tournament series produce family friendly, professional tournaments promoting the sport and conservation. Their events were made even slicker when they invested in this Stretch Tent and Truss Stage combo.
Further words from Pat after the event "The event went well, this is a great product. As advertised and better… Thank you for a great product." Next up, the Tidewater Boats All Star Championship in South Padre Island, Texas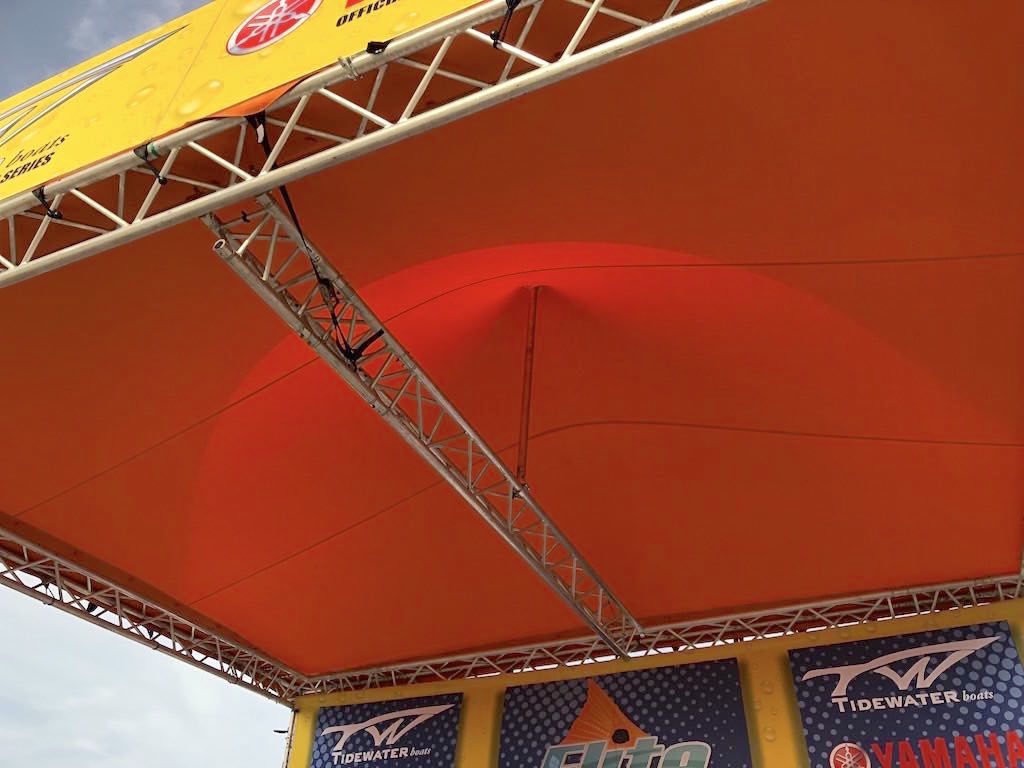 Finer Points
Designed to be easily transported, setup and packed away, the stretch tent and truss system is eye catching, hence ideal for temporary stages, promotions or shelter.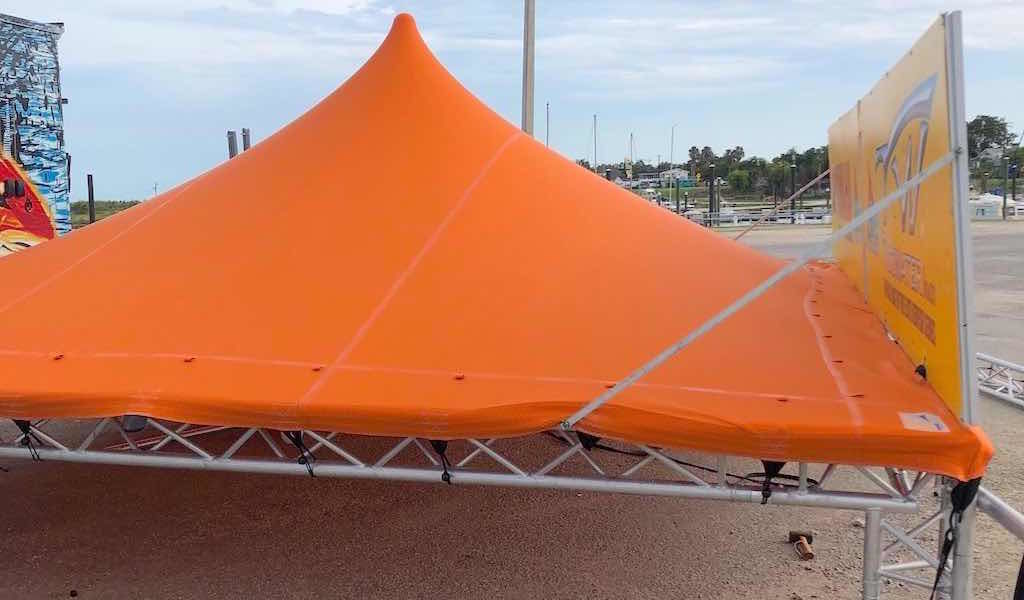 The stretch tent cover is manufactured from strong, flexible, waterproof and flame retardant Bedouinflex Stretch fabric.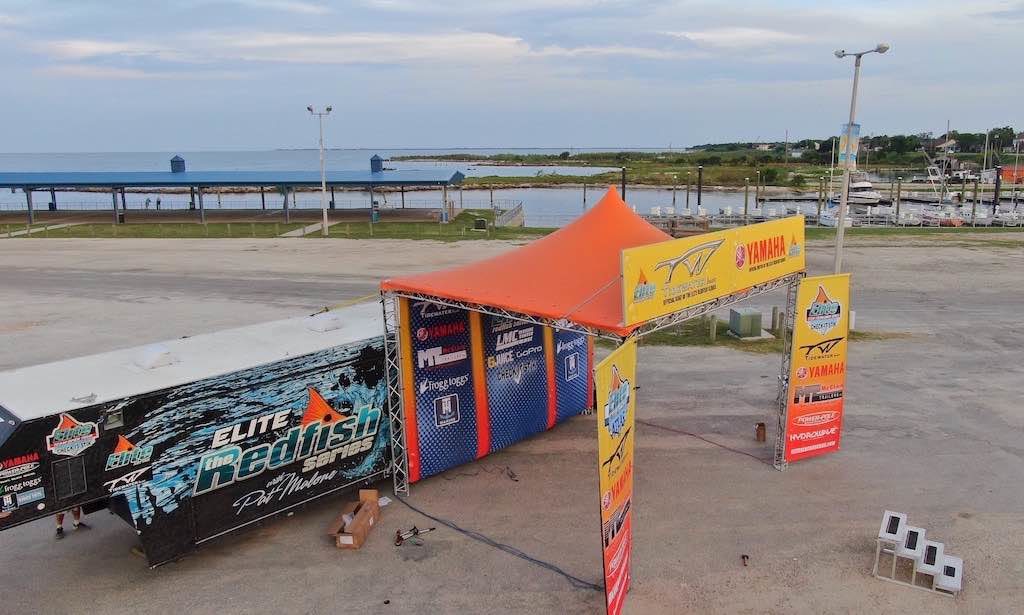 Check out the full Stretch Structures range of truss solutions or read about other recent truss structure and stretch fabric installations.
Images supplied by Pat Malone from The Red Fish Series (Facebook @EliteRedFishSeries)