Sharing insights into their use of Stretch Tents
Event Avenue are a full service events company creating exceptional events and weddings across Tasmania. Their services include event management, furniture and decor hire, lighting and audio visual, styling, and they've been working with our Stretch Tents since 2015. Gabbi Murrell, Creative Director at Event Avenue, sheds some light on working with stretch tents.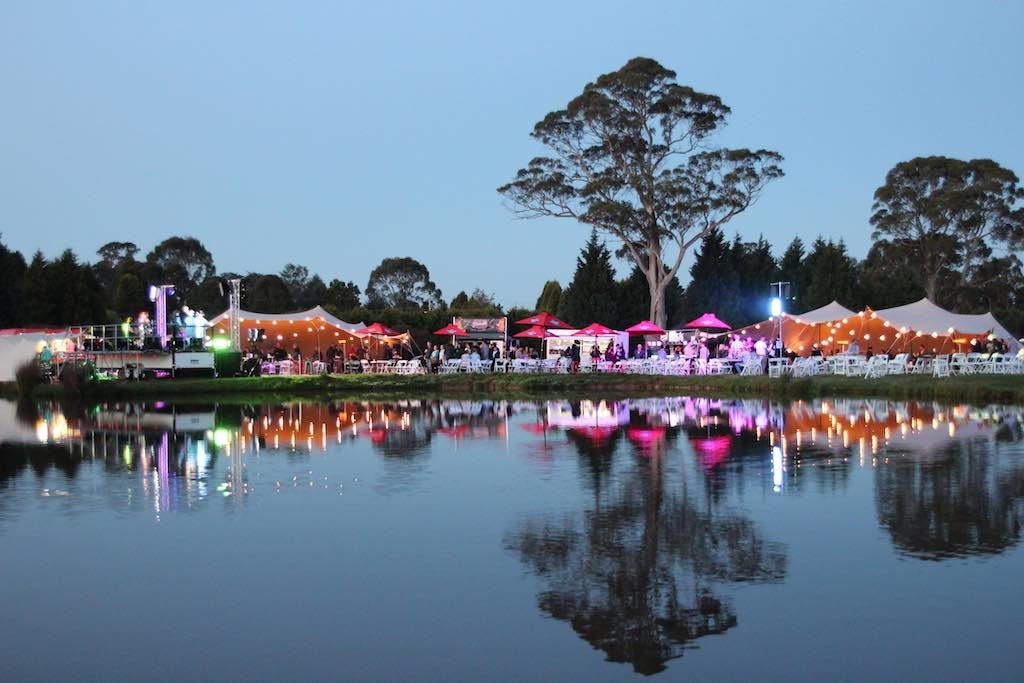 Why did you choose to invest in Stretch Tents for hire?
We wanted something different to what was already readily available here in Tasmania. We really liked the versatility of being able to be on an uneven surface and that they didn't have to be white. The sand colour has fitted in really well with the landscape here.
What are some of the challenges you've faced with outdoor events?
It's challenging staging outdoor events in the unpredictable Tasmanian weather. We have had storms of up to 85km winds with torrential rain, which is what happened the night before the wedding in the below photo. In addition, the ground can often be soft or sandy, or the complete opposite, and rocky with little space to drive pegs in.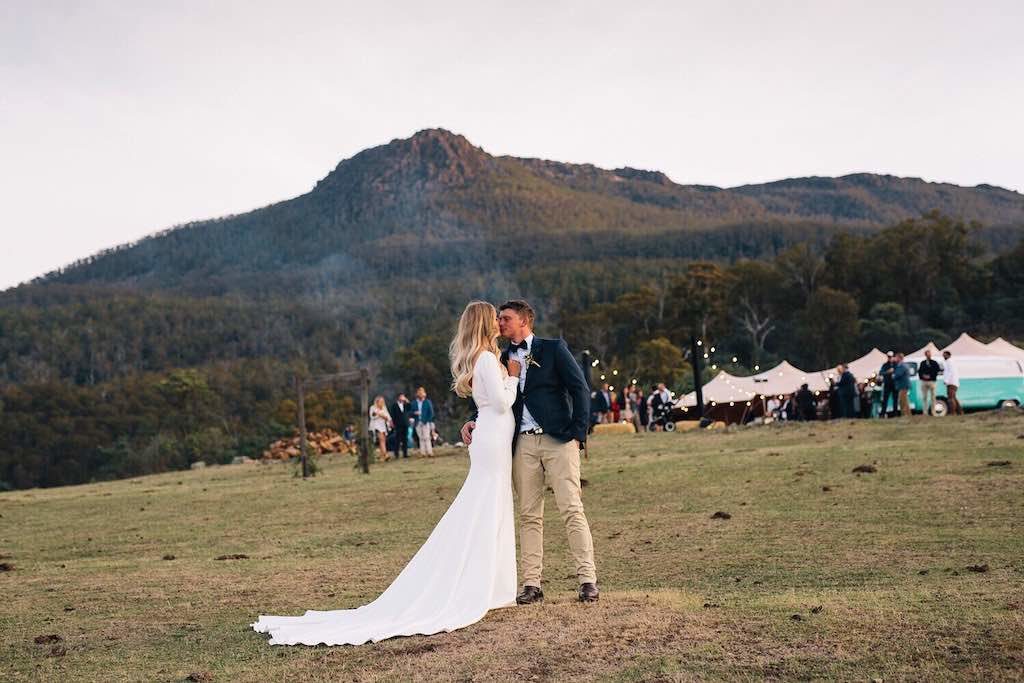 How did you overcome these challenges?
We've had to adapt our stretch tent installations to suit the local conditions. We invested in a Honda Star Picket Driver and this turned out to be an immense help. This allows us to drive long 1m star pickets into pretty much any ground, thus ensuring the tents structural integrity. We also ensure the tents shape is maintained in extreme weather by opting for solid poles, as opposed to the clip together type poles.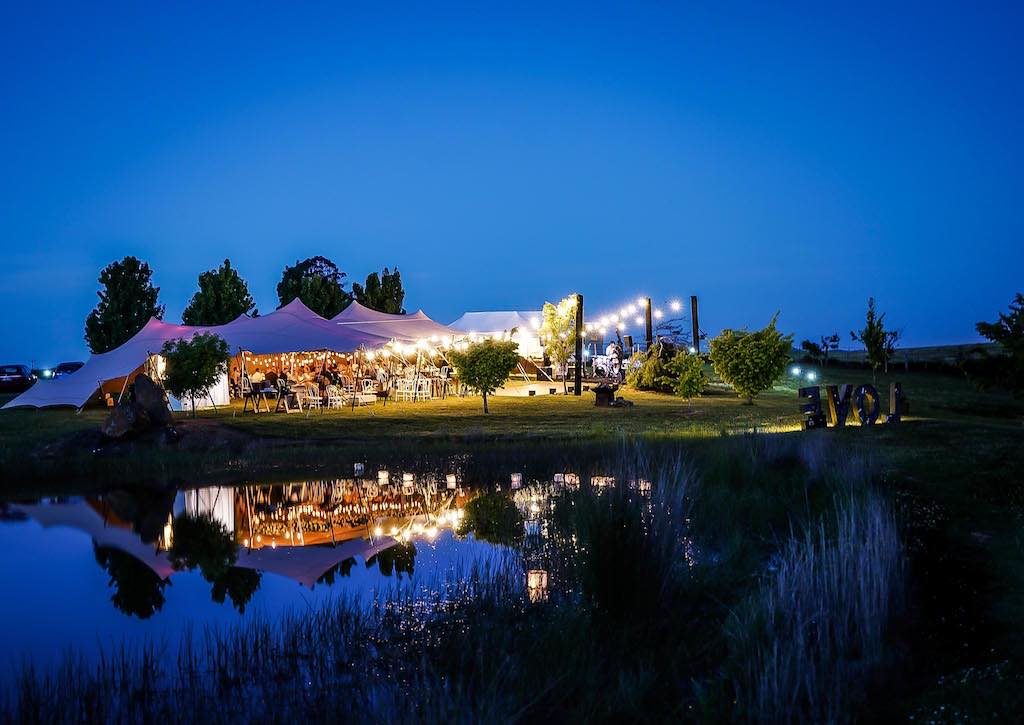 We also changed our client terms and conditions to ensure that we maintain control of the tent configuration throughout the activation. Hence, client's must consult our installation team to accessorise the tent by stringing lights, hanging decor or varying the pole placements at all. We offer a full theming service to help style the tents. This ensures the tents structural integrity, protects our hire stock and ensures that our client's and their guests have a safe experience.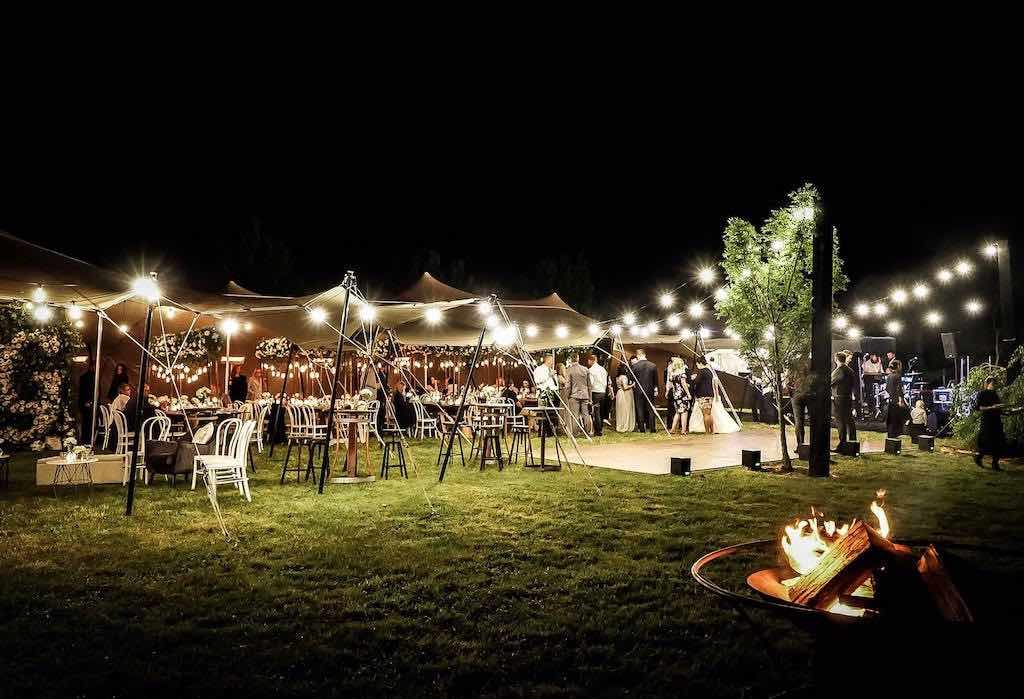 It has been a learning process over the past couple of years but now we have it all worked out to suit us here. We love that what we can create for our clients is unique. We find guests are quite amazed by the end results once we have all the lighting, furniture and styling in place to compliment the tents. Having the tents has allowed us to grow as a company and to take on more challenging work. This, in turn, has meant that we can create more of a complete event or wedding that showcases our style and design.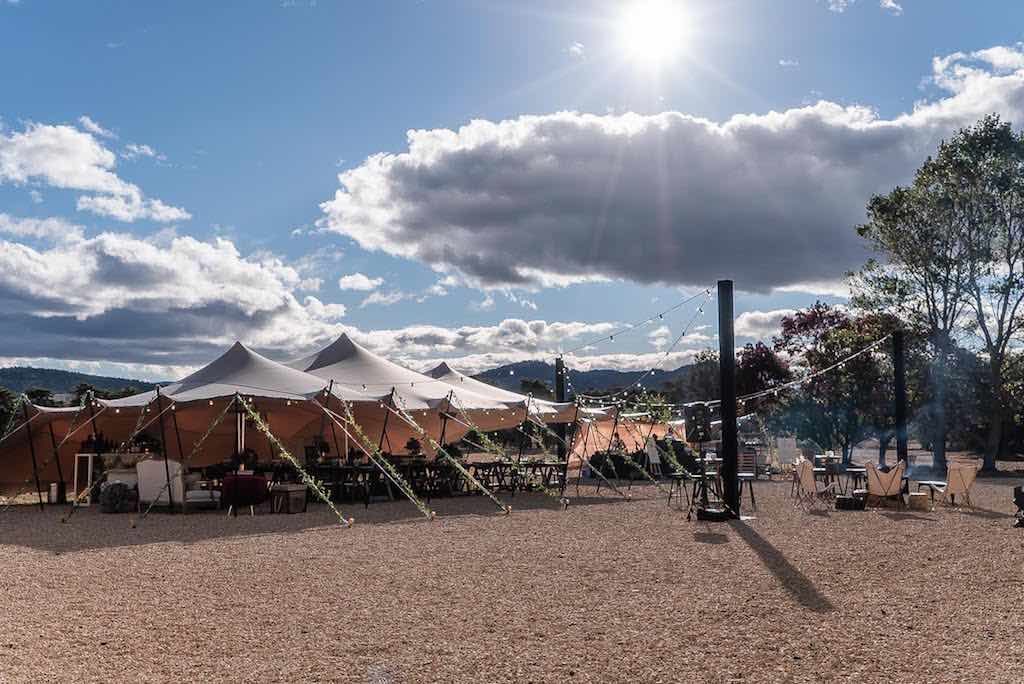 Tell us a little more about Event Avenue…
We are a full service event company, so we can do everything in house from AV, special effects, decor, furniture, linen and florals right through to the stretch tents, staging and infrastructure required to create a cohesively styled wedding or event in a paddock that has nothing in place.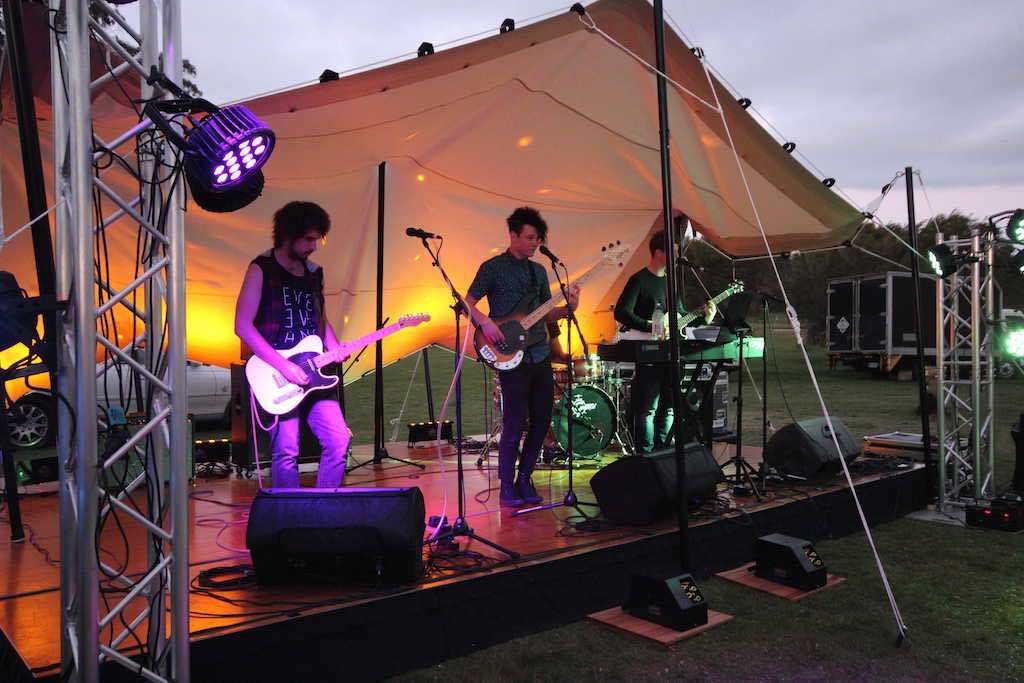 Contact Stretch Structures if you have any questions or would like to discuss your purchase requirements regarding Stretch Tents.
Contact Event Avenue to make your next Tasmanian event unforgettable.
All images supplied by Event Avenue (Facebook @EventAvenueTas)
Photography by Alex Giles (Facebook @Alex Giles Photography)