The Trees for Life Event Tent
Trees for Life is a conservation charity dedicated to rewilding the Scottish Highlands. They have planted over two million trees and established 44 tree planting sites. They were looking for an eye-catching event tent to be used to attend festivals and host their own open days, consequently they found our eco-friendly stretch tents.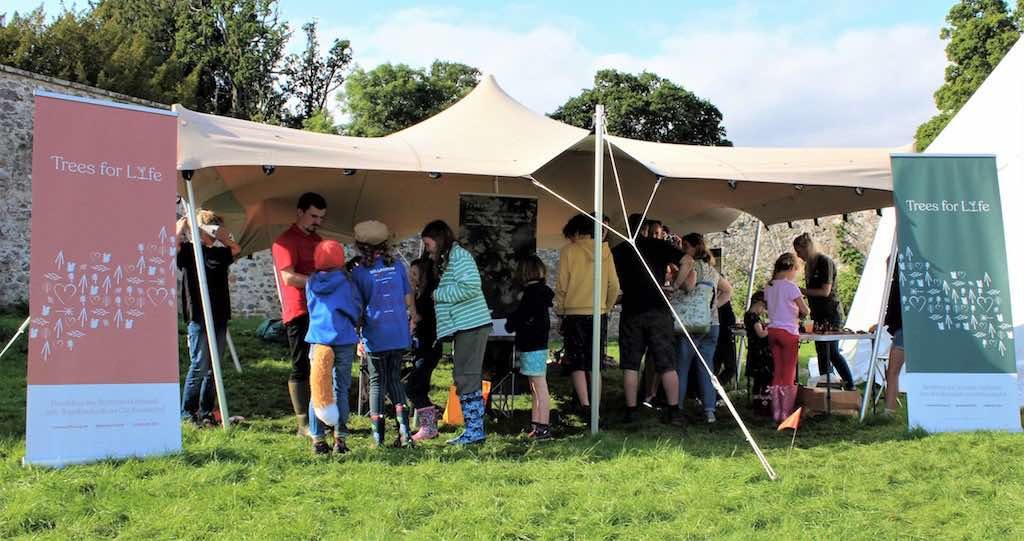 Words from Trees for Life
Sarah Kent, Trusts and Foundations Development Officer at Trees for Life had this to say about their purchase. "Our Stretch tent made its debut yesterday when we held an open day at Dundreggan – Trees for Life's conservation estate in the Highlands. This morning we moved it to our next big public event at Belladrum music festival where we will be based for the next few days. I have to say it's completely brilliant to set up and looks fantastic!"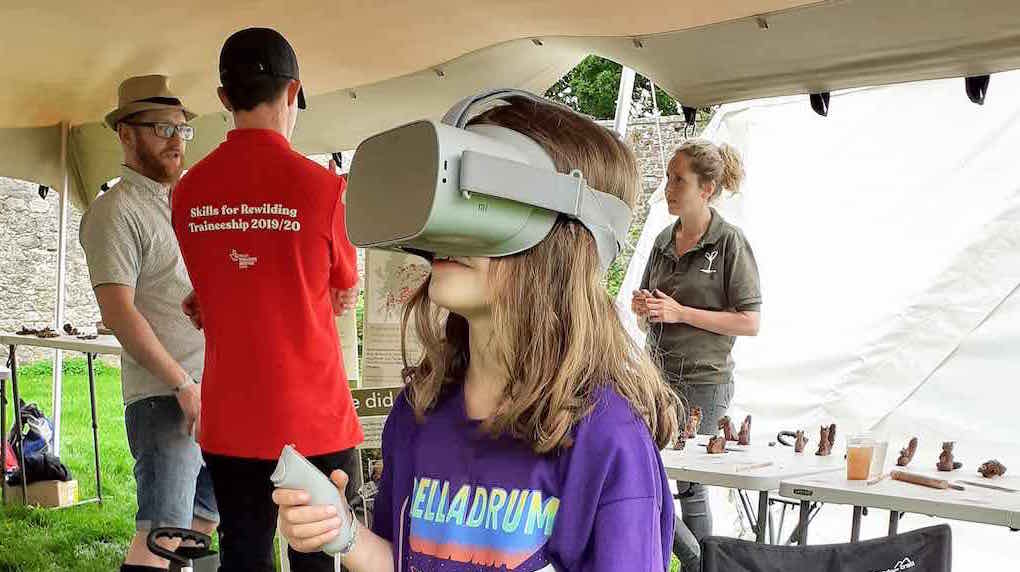 How do they inspire tree planting action?
Trees for Life offer open days at their Dundreggan Conservation Estate. A 10,000 acre forest regeneration site in Glenmoriston near Loch Ness. Guests enjoy fun family activities, such as, tours of the tree nursery, nature trails through the ancient juniper wood, and a chance to experience Dundreggan in a whole new way, through their Virtual Reality film.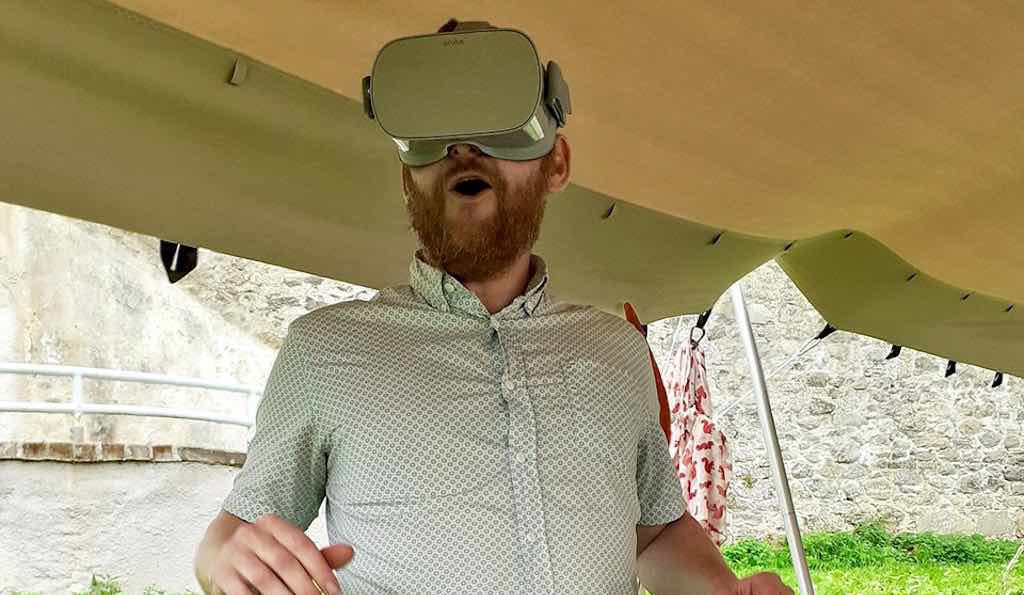 They have also partnered with festivals such as the Belladrum Tartan Heart Festival. When visiting the Trees for Life stretch tent, festival goers experience a view of the ancient Caledonian Forest through a virtual reality film. The public are inspired by this unique perspective and are then asked to get involved, for example, by sponsoring a tree which will be planted in The Festival Wood, or by signing up to be a volunteer. Click here if you would you like to make positive change for the future and donate.

What makes the stretch tent fabric eco-friendly?
Firstly, our stretch tent fabric is a PVC free fabric. We use a polycarbonate polyurethane in the coating as opposed to the far less environmentally friendly PVC coated fabric.
Secondly, in conjunction with our fabric partners we are committed to the European Reach Standard. In summary, this is an EU regulation for improving the protection of human health and the environment from the risks that can be posed by chemicals. Hence, we use a flame retardant coating unequalled today on the market. This is a revolutionary development as it complies with the highest ecological requirements set by Oeko-Tex.
What are the environmental benefits of Polyurethane?
Decomposes quicker than PVC (it breaks down to water rather than the toxic byproducts of PVC)
Incinerates more safely
Emits a lower level of VOCs (volatile organic compounds)
It is phthalate-free (phthalates are a group of chemicals added to plastics for flexibility and durability, aka plasticizers)
Stretch Structures commitment to the environment
Up until today, no other company in the world has been able to offer this distinctive fabric product.  We have a deep interest and dedication to launch products on the market that ensure a greater commitment to producing environmentally friendly products. Check out some of our other eco-friendly projects to date; Tommy Lyle's wood & stretch fabric festival stages , Larapinta Trail camp site.
Download our fabric brochure here to find out more detail about our range of unique stretch fabrics. Feel free to contact us with any queries, or order a fabric sample swatch here and check it out for yourself.
All images courtesy of Trees for Life (Facebook@TreesForLifeUK)