Dignity Health at Super Bowl City
We look back at a 2016 case study where Grow Marketing created an immersion experience for Dignity Health at the Super Bowl City. A sustainably-built structure of converted shipping containers with a Stretch Tent roof delivered an eye-catching activation.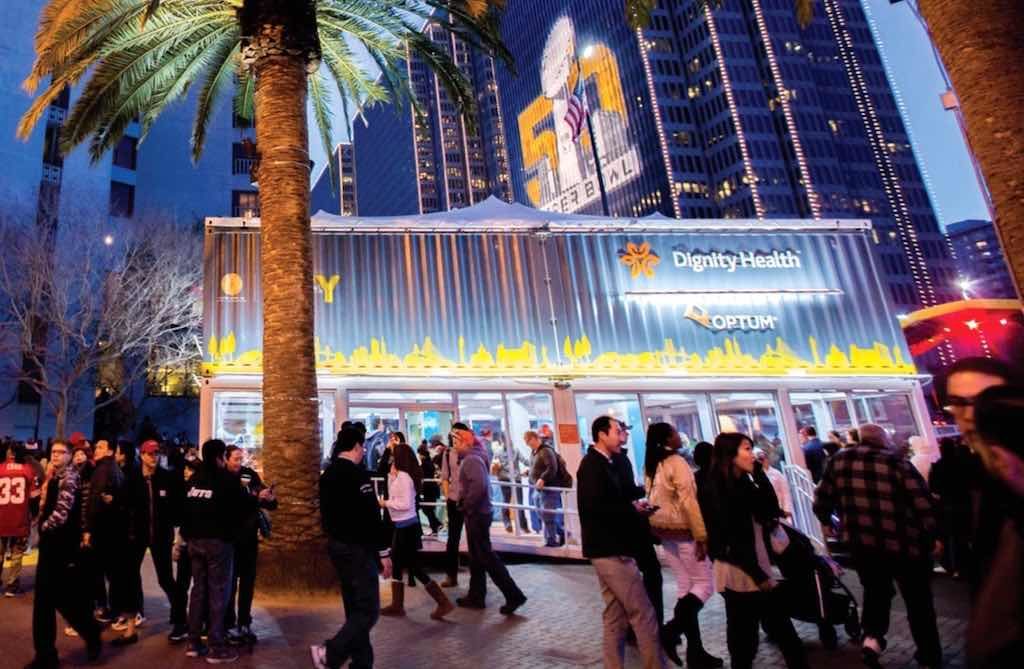 Who are Grow Marketing?
Grow Marketing are an experiential marketing agency who specialise in building campaigns that drive consumer action and advocacy, and get consumers and the press talking.

The Dignity Health brief
To drive brand awareness and inspire a movement around Dignity Health's Hello Humankindness campaign in the midst of Super Bowl City madness.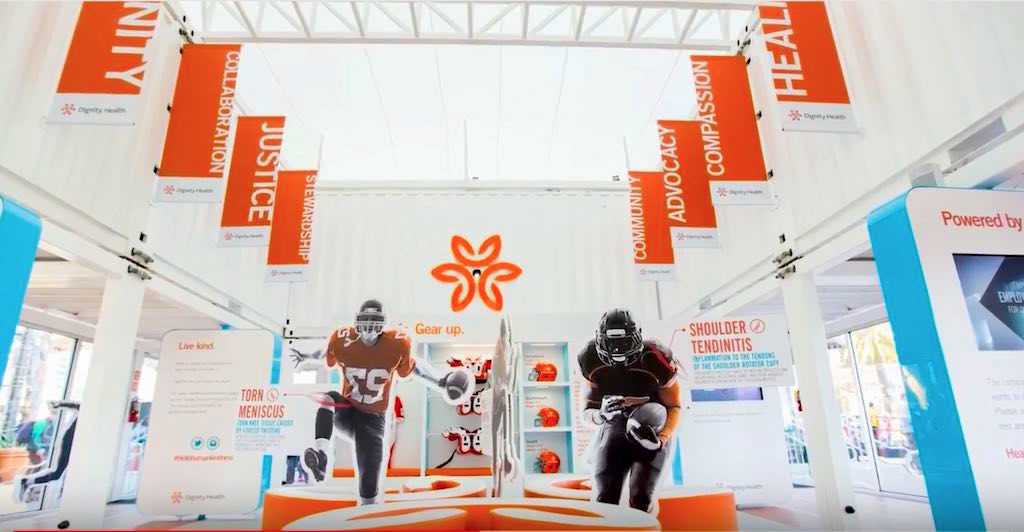 How did they deliver?
Grow Marketing concepted and activated an immersive experience at Super Bowl City that spread humankindness both on-site and online. They won over consumers with an eye-catching, sustainably-built structure that layered in thoughtful and heartfelt engagement. Guests pledged their act of humankindness and had plenty of share-worthy and "Instagrammable" moments to help the brand fuel amplification.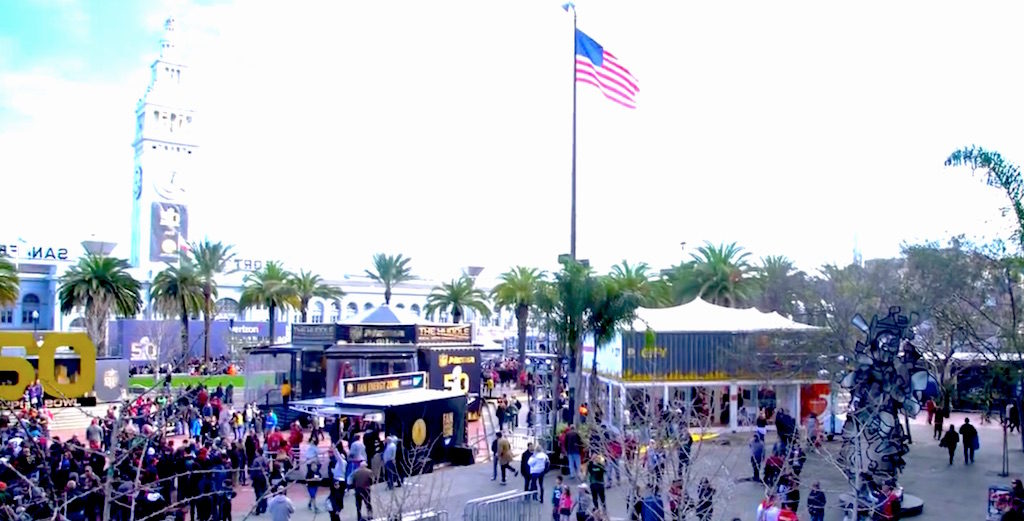 Converted shipping containers were stacked to build a two-story, temporary activation space. The icing on top was a white stretch tent roof, which created an impressive contrast between the repurposed metal structure and the organic fabric roof. The structure presented 360-degree visibility to Super Bowl City's 1.1 million passersby.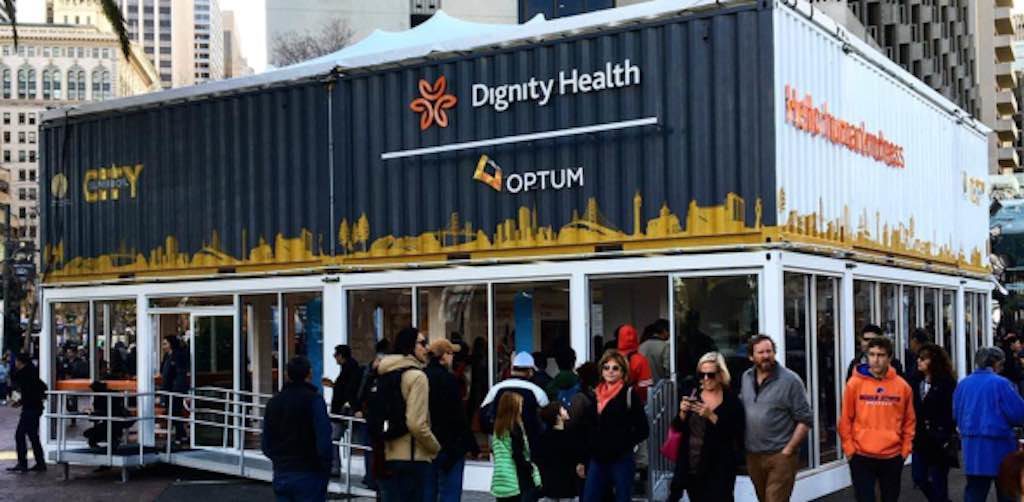 A success story – Container conversion with stretch tent roof
Grow Marketing won first place for social engagement among the Super Bowl 50 founding legacy partners. Here are just some of the ideas which fuelled social interaction:
guests could play with a custom gaming app about concussion prevention
guests posted their Hellohumankindness pledges to social media
San Francisco 49ers members made special appearances
kids could try on football gear in a "Play It Safe" locker area
Contact Stretch Structures if you would like to discuss your requirements regarding Stretch Tents, or email us at info@stretchstructures.com. 
All images courtesy of Grow Marketing (Facebook @GrowMarketingSF)