Stand out from your competitors with these unique structures.
Incorporating our unique BEDOUINFLEX™ two-way stretch fabric and with a modular and customisable frame they are a bold and eye catching cover for any promotion, sporting event, or upmarket function.
We have a broad range of colours and we can screen print images or apply full digital artwork to brand the tent.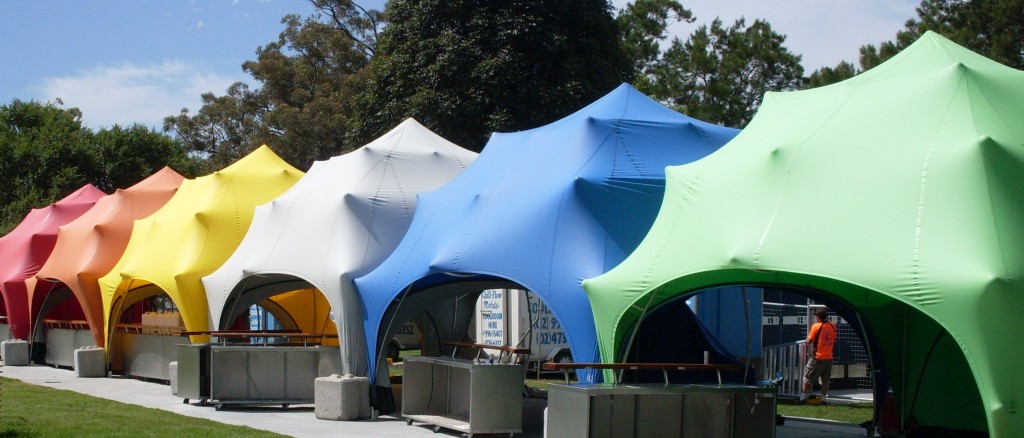 The modular design allows us coverage for any sized event from a small merchandising booth or international product tour, through to a large scale dinner or presentation.
Stretch Marquees differ dramatically from PVC clear span pavilions in they provide a unique , attractive and eye catching modular clear span structure that is suitable for any event.  The two-way stretch BEDOUINFLEX™ fabric ensures the stretch marquees stay whisper quiet even in the strongest winds.  Designed to be erected on any surface they are available for purchase with options that include clear PVC door ways, integrated wooden flooring and air conditioning along with customisable and detachable branded walls.  The collapsible light weight aluminium frame ensures the stretch pod range of clear span marquees can be erected in a fraction of the time of other less attractive alternatives.
For further details contact us here