Stretch Tent Accessories – your options
We recommend that all standard stretch tents are shipped inclusive of our standard stretch tent accessories pack. It may seem like a saving to purchase the tent first and then the accessories pack at a later date (when seasons change and you're ready to use). In this scenario, you not only pay double shipping but our prices are calculated to include the accessory pack at a very competitive rate. That way you get the tent and the accessories in one shipped package so you're ready to use at will.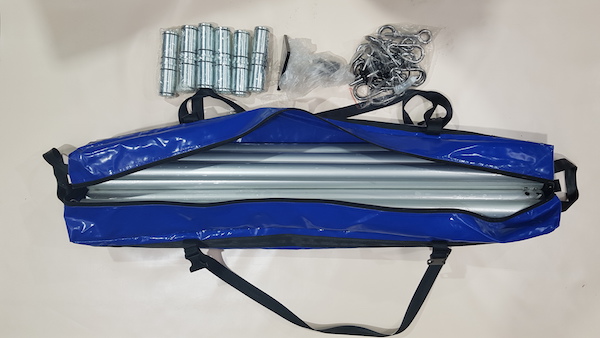 The only time we recommend you sourcing tent accessories locally, is when you have very specific colour or pole type requirements (eg: bamboo / wood), or you have a purchased a custom tent and the installation will be bespoke.
The standard stretch tent accessories pack includes: 45mm collapsible aluminium poles, black powder coated pole stand, stainless steel M12 Snap hooks, stainless steel M12 eye bolts / flying rings, all packed in a PVC Industrial carry bag.
Check out the below diagram for details regards the number of individual items per pack versus the size of your tent.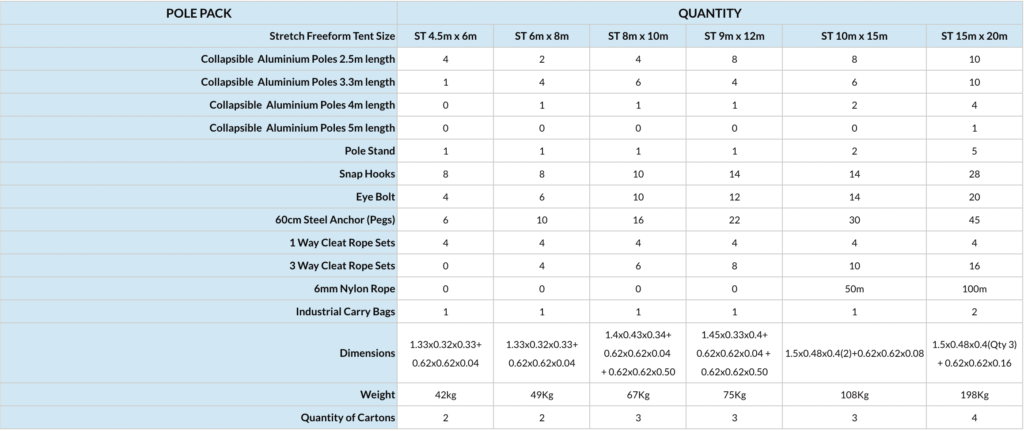 In addition, click through to our our website where we offer a wide range of additional stretch tent accessories for sale. Everything from tent connectors and side walls, to pole bases and winch truss. Read more about our support structures for stretch tents.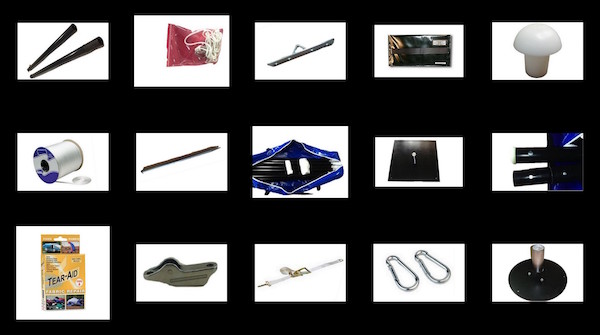 Contact our friendly team today if you have any questions or would like to discuss your requirements.