What colour do you see?
Most colour blind people are able to see things as clearly as other people but they are unable to fully
'see'
red, green or blue. So we've created a colour wheel to show off Stretch Structures most popular colours.BTW you're right if you guessed our
Stretch Tent
below is 
blue!

It's all about colour this month:
Stretch Structures are committed to all things colourful. We have a specially chosen colour wheel with our client's most popular colour choices for stretch tents and then, a secret weapon up our sleeve!Your colour wheel choices are:
Our stock in trade colours Red and Blue – the favourites with rental / hire companies
Burnt Orange – great for blending into the bushland or it really pops on green lawns
Sand – natural and elegant & very popular with rental / hire companies
Lime Green – vibrant and alive
Pink – more like Electric pink
Yellow – fabulous fun colour, mostly used for kid friendly events and seriously pops on green lawns
Black – we call it architect black, commonly requested by architects of course 🙂
White – beautiful clean lines and can be easily dressed up for any theme, but requires a professional installation team to keep it in perfect clean condition!
Then we talk metallics – Silver or Light Grey – slick and sophisticated and most popular wedding colour choice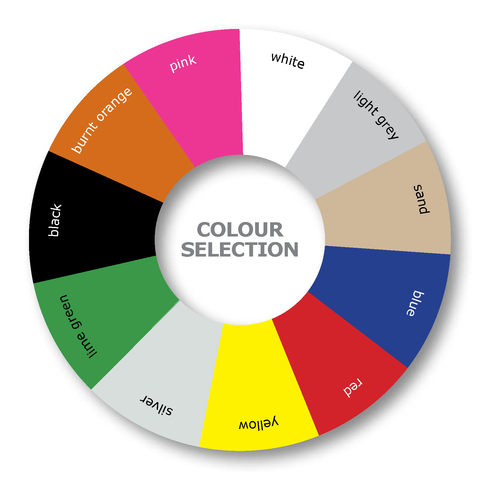 What's our secret weapon?
Did you know we can match any custom colour a client requires? Simply supply the Pantone code and we'll take care of the rest. This is immensely popular to match company colours and combined with branding company logos. Check out our 
Printing Process 101
 or have you thought about a
Custom-Made Stretch Tent?
Contact
 Stretch Structures today for a quote or for more information, or email us at 
info@stretchstructures.com
 if you have any questions.