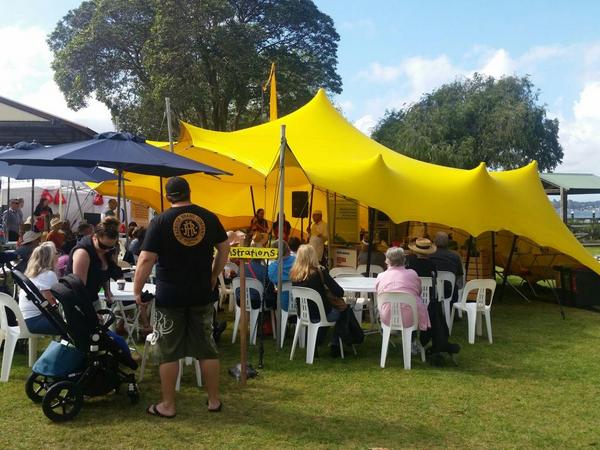 Extended warranty to show faith in our fabric:As a quick recap of the reasons why we have such faith in our fabric, we've listed the assets below:
Across the board, our fabric is top quality, 100% waterproof and is manufactured exclusively in Europe. We have a deep interest and dedication to launch products on the market that ensure a greater commitment to environmentally friendly products. Our premium Bedouinflex fabric is a PVC free fabric. We use a polycarbonate Polyurethane in the coating as opposed to the far less environmentally friendly PVC coated fabric.
And now we have increased our Stretchflex (breaking load of 1.8 tonne on any point, 2.2m Width seams, lightweight 330g/m2) and Stretchflex Lite (breaking load to 1 tonne on any point, 2.2m width seams, lightweight 240g/m2) to carry a 24-month global waterproofing warranty. Talk about 'Putting Money where our Mouth is'!
All our fabrics have a strong, machine stitched and welded edges and seams.
Are Impregnated (not coated) with fire retardant chemicals
Have Perfect 4 way stretch & memory

100% Full recovery memory

UV stabilised by Fluorocarbon impregnation

Colour protection/anti-fading

Non-toxic anti-Microbial application (viral, bacterial, fungal)

Both sides waterproof coating ensures quick runoff & fast drying times

Dirt repellent & machine washable up to 75 deg C

Can also be cleaned on site using high-pressure hoses and soft detergents

Easily repaired without compromising the tents waterproofing
Tents can be seamlessly repaired by heat application of patch to either side of the fabric
All tents are supplied with simple to apply elastic clear repair tape for quick application repairs
Each tent package is supplied with the stretch tent roof including connector and banner tabs, Heavy duty PVC transport bag, along with the centre pole caps, edge pole caps, and quick tape repair kit.