Versatile Festival Tents help create Hedonistic Sustainability
Wonderfruit is a 4-day arts, music and sustainable living festival staged in Thailand. Their goal is to create an experience that is long-lasting and genuine, and to communicate that social impact and fun can go hand in hand. Hedonistic sustainability is what they're aiming for. We think they deliver with the help of our versatile festival tents!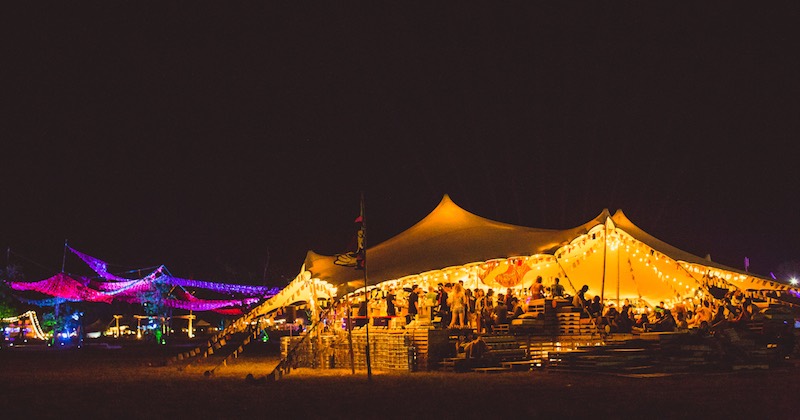 The Wonderfruit Ethos
Experience matters and every inch of the festival is thought out, with clever lighting and creative architecture inviting the festival community to try new experiences. International live music acts and DJ's entertain while perspective-shifting talks and workshops, world-class cuisine and cutting-edge architecture mould minds.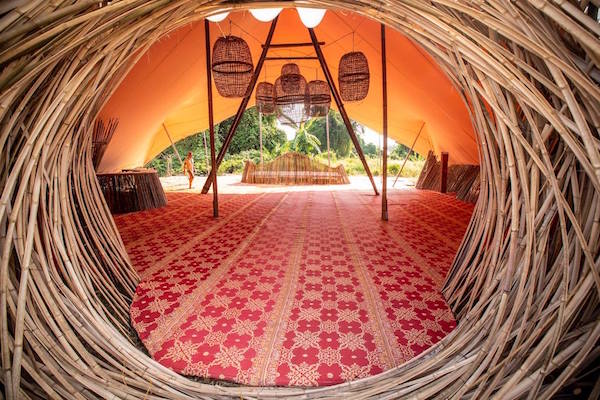 Over the years the organizers have chosen multiple 10x15m and 20x15m Bedouinflex Stretch Tents which offer durability, flexibility and premium quality. The stretch tents are used year on year to help create new environments for festival goers to explore.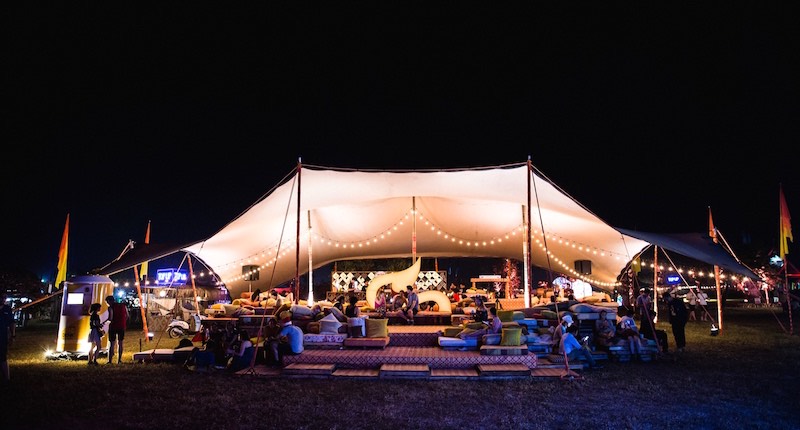 The Wonder Tent Environments on offer
A Taste of Wonder is the real fashion destination of the Fields. More than 90 vendors from around the world come together to find their temporary home under multiple large stretch tents. A Taste Of Wonder has outfitted The Fields since the very first showing of Wonderfruit in 2014.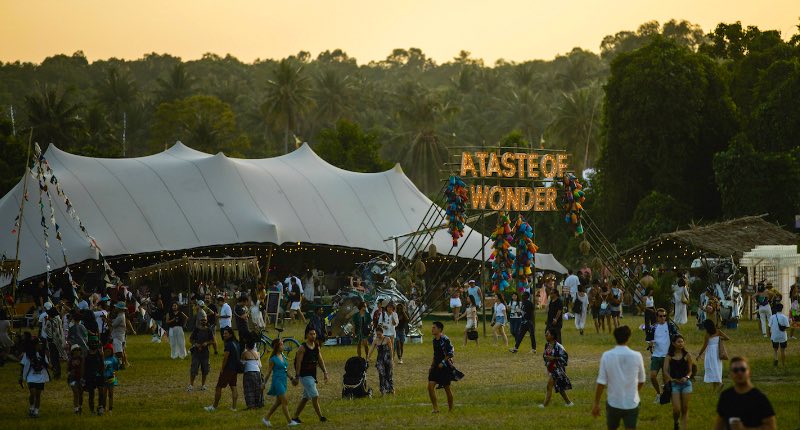 Forbidden Fruit is a beautifully designed dance venue built using a large stretch tent and bamboo from previous years venues, and complemented by amazing lighting. Cozy and sexy is the best way to describe Forbidden Fruit, and it has the most beautiful light show in The Fields, filled with hues of red and gold.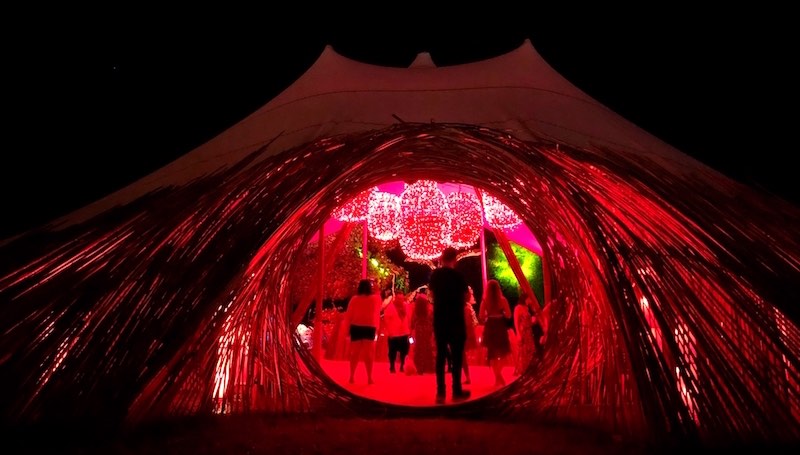 Get into character at the Wonder Salon. Create your own festival look by browsing the outlandish supplies and materials in the Wonder Salon tent. Or put yourself in the capable hands of the Salon's fabulous stylists and get glamorous with face-paint, body-paint and nail-art or scrub up with a slick cut from the barber service.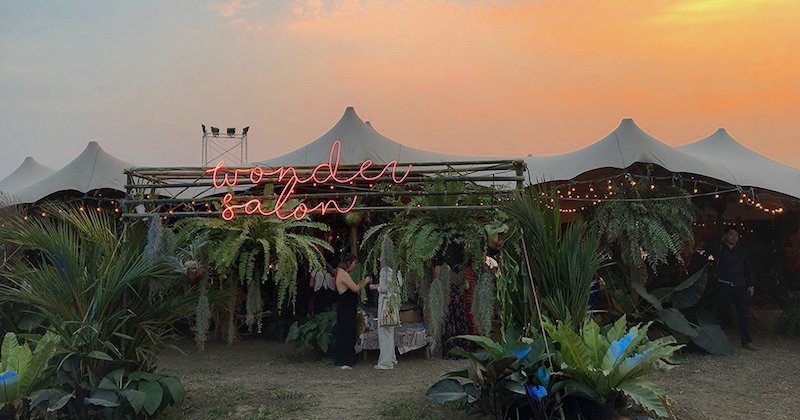 Camp Wonder is a home for exploration for the whole family. From workshops to playgrounds and performances by our youngest acts. These colourful spaces create fun-filled days for mini festival goers.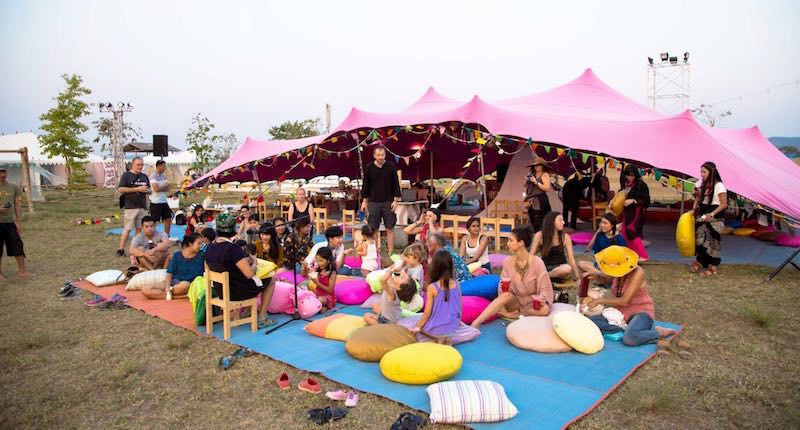 Versatile Festival Tents
What makes Stretch Structures very appealing to Wonderfruit is our approach to environmental impact. The durability of the fabric makes it last and therefore, with increased usage comes less landfill fodder.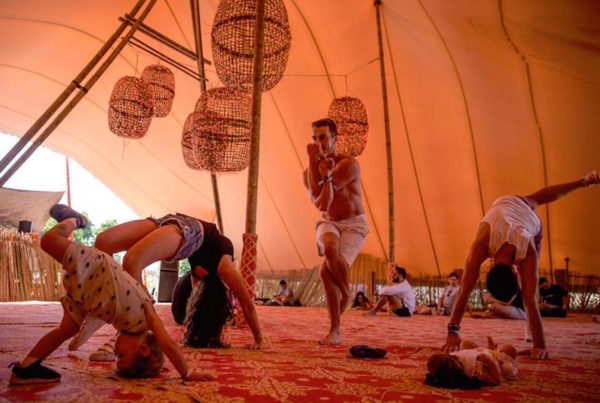 Generally heavier fabrics are an indication that the fabrics are PVC coated rather than PU or TPU. The PVC, as well as being less environmentally friendly, is a far lower cost fabric and due to its harder brittle nature, it will not have the same durability or fabric memory (ability to shrink back into shape after use) as the higher quality PU stretch tent fabrics. Our stretch tent fabric is also spot-clean friendly so that's minimal water consumption in the long run.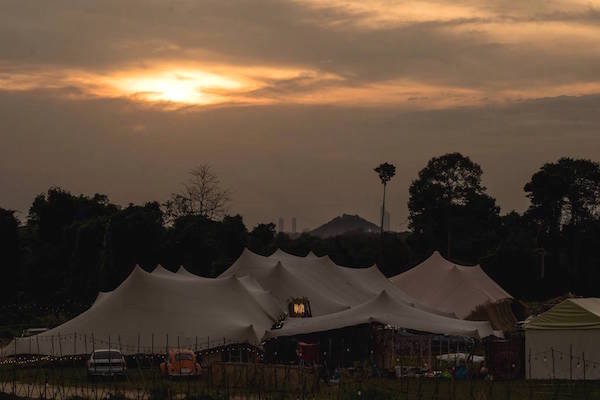 Contact us with your festival tent requirements or click through to purchase Stretch Tents.
Images supplied by