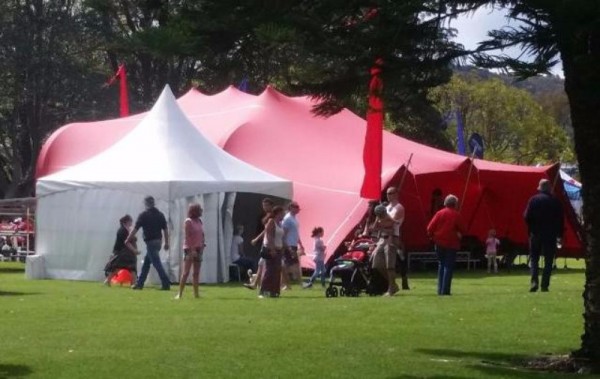 Permanent and Semi-Permanent Solutions:
We find ourselves in a position to talk seriously for a moment here…. it's a serious subject matter! Our structures can be installed as permanent or semi-permanent structures. Here's how:
The Truss and Stretch Fabric combination is made of aluminium truss, base plates and screws and a strong, flame retardant stretch tent cover. This range and combination is super strong. Other features like integrated flooring and ballast solutions can be customized to needs. Easy and fast assembly is guaranteed by simple fixation system.
Available in a broad range of sizes – with custom size options available from 4m x 4m all the way to 20m spans. Modular design with our connection tunnels to allow greater coverage or the creation of MEGA villages. Structure variants: domes, cubes and shell shapes. Skin Variants for walls: PVC, Opaque PVC, Transparent PVC, Polyester, Bedouinflex Stretch Fabric.
A broad range of accessories and options are available.  Including but not limited to: Cooling, heating, internal elements, windows, doors, internal lighting and emergency illumination, full printing and ballast options, Frame reinforcement, Internal podiums, bar desk, staging, DJ desk, Flat TV and screen consoles, hangers etc.
(Compact design for easy storage and transport)