Corona SunSets Festival – A Stretch Tent Installation on Sand Guide
Beach festivals are the go-to summer option when it comes to outdoor entertainment. Corona recently pulled off a very successful SunSets Festival at Wollongong North Beach in December 2018. Multiple stretch tents of varying sizes created ambiance and provided guests with much needed shade.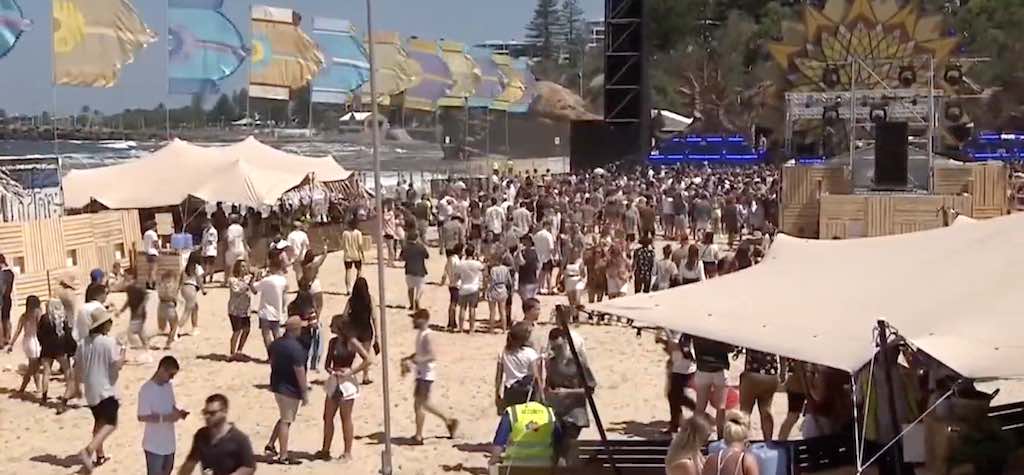 Choice of Structures
Our BedouinFlex Stretch Tents were there in force. This sand coloured 15x20m stretch tent took centre stage on the beach.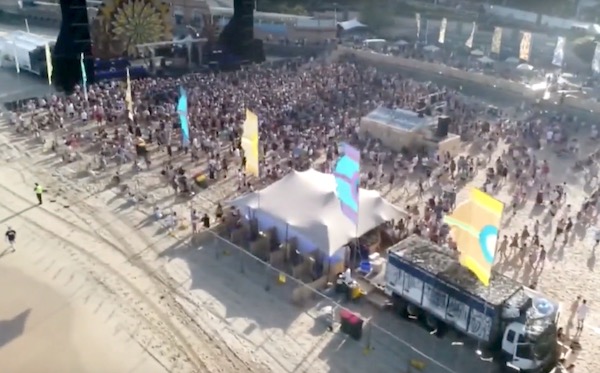 Install know-how
While conjuring up images of tropical oases this structure was set up and secured on the sand with the utmost professionalism and expertise. A stretch tent installation on sand may sound intimidating but in fact, there is one simple rule: the deeper the anchor hole, the more secure the structure.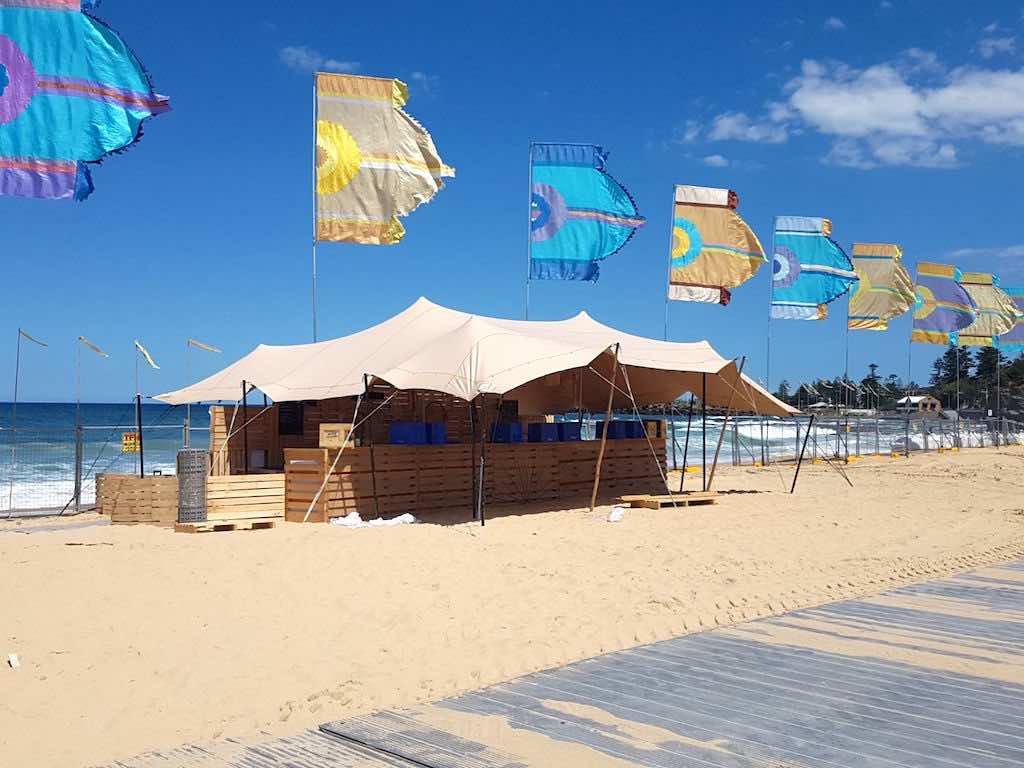 Installation video
Here is a short demonstration showing how a stretch tent installation on sand can be made simple by sinking deep anchor holes without too much sweat!
Contact us with your festival tent requirements or click through to purchase Stretch Tents.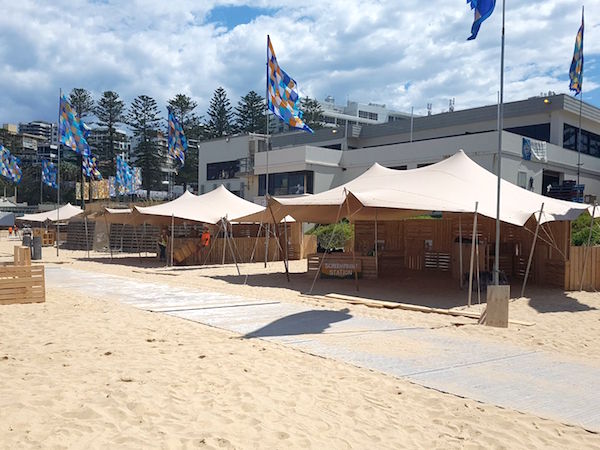 Images supplied by Corona SunSets Festival (Facebook @CoronaExtraAustralia)