Recycled, up-cycled or re-purposed shipping containers have been popping up all over the world as homes, offices, mini stores, and more—and for good reason. Their durability, flexibility, ready-to-use construction, modern looks and industrial feel make them easy to set up, pleasing to the eye, and relatively inexpensive, when compared to other traditional building methods.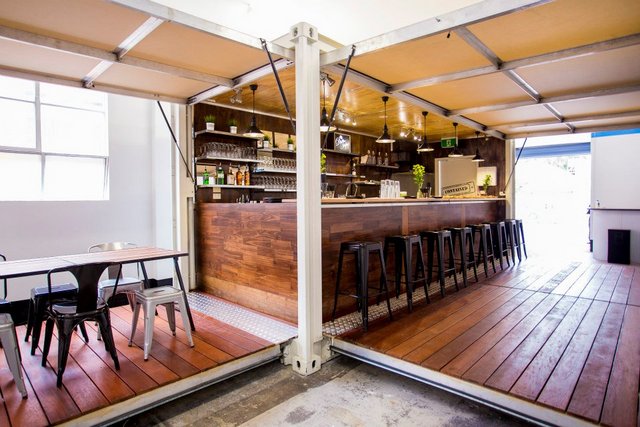 And when you take all of the advantages of shipping container conversions, and combine them with one of the most adaptable materials on the planet—100% waterproof stretch fabric—you have a real recipe for fun on your hands.We at Stretch Structures have been thrilled to be a part of several attractive and amazing shipping container conversions, with several more now in the works.Above is an example of how steel, wood and stretch fabric can combine to create secure, permanent-feeling structure that can be easily moved from site to site. It is a beautifully crafted shipping container café/bar, complete with wood flooring, a wood counter, and shady, cool, waterproof stretch fabric in a neutral colour, which adds to the warmth and contemporary feel of the space.Below, is a project that demonstrates the use of a shipping container with a stretch marquee for event architecture. This project combined a custom-made stretch marquee, designed to fit perfectly with and attach to the specified shipping container, to create an outdoor shade and gathering spot. The shipping container in this project was not fully converted, and was used mostly for the quick and easy movement of and storage of supplies. However, for this application it provided the perfect backdrop for the stretch marquee and created a spot for hanging posters, schedules, etc.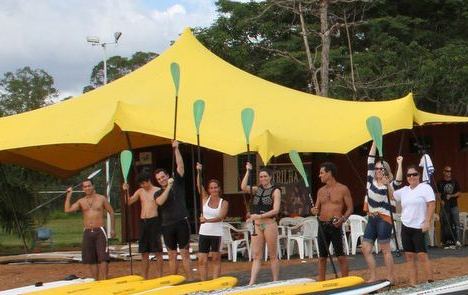 We have also produced covers for temporary pop-up restaurants that serve out of converted shipping containers.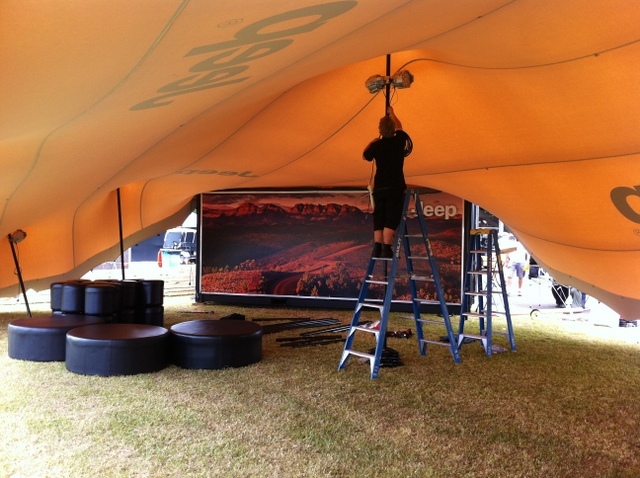 Where were engaged by an agency to design a roof for a double height custom shipping container structure to be used by Dignity Health as there promotional centre as part of their sponsorship for the 2016 50th anniversary Superbowl.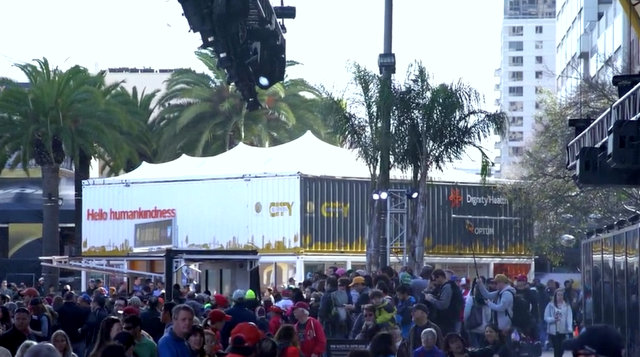 Surrounded by so many other major sponsors at such a large and prestigious event the agency wanted a custom roof to fit the high end design of this pop-up promotional structure.The design difficulties included a short lead time and challenge to ensure the structure meet its goals of standing out amongst so many other sponsors in the Superbowl city activation.Additionally, we are currently working on the designs, including several stretch marquee options, for several pop-up restaurant concepts.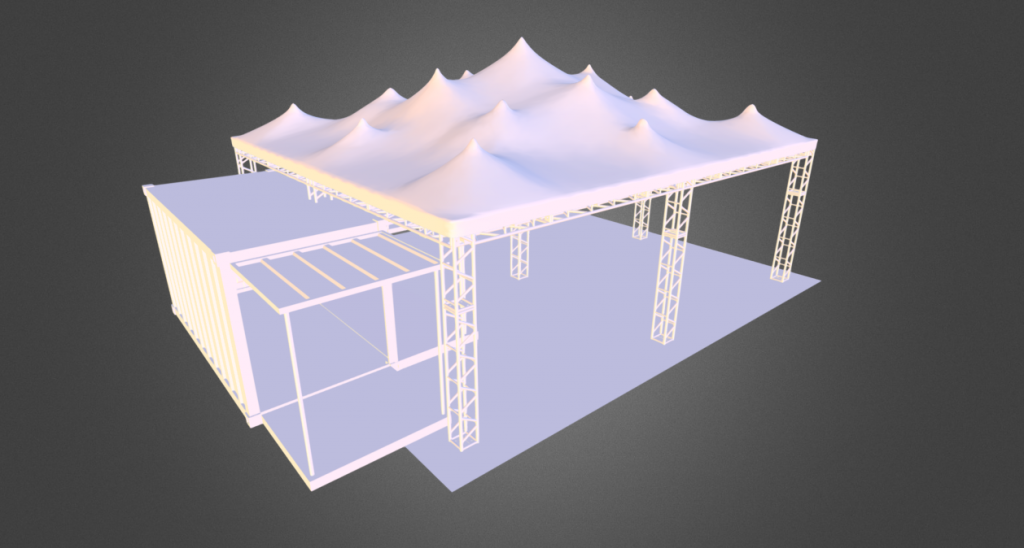 For further assistance on turning your concepts into reality then contact our expert CAD designers 
https://www.stretchstructures.com/contact_us.asp