A Fourth Wall concept for the Trust the Signs Tour
R U OK? is an Australian suicide prevention charity. Their mission is to inspire everyone to meaningfully connect with the people around them, hence supporting anyone struggling with life. Their national day of action, R U OK? Day, is 12 September 2019. In the build-up to R U OK? Day this year, the team have hit the road with their custom inflatable house.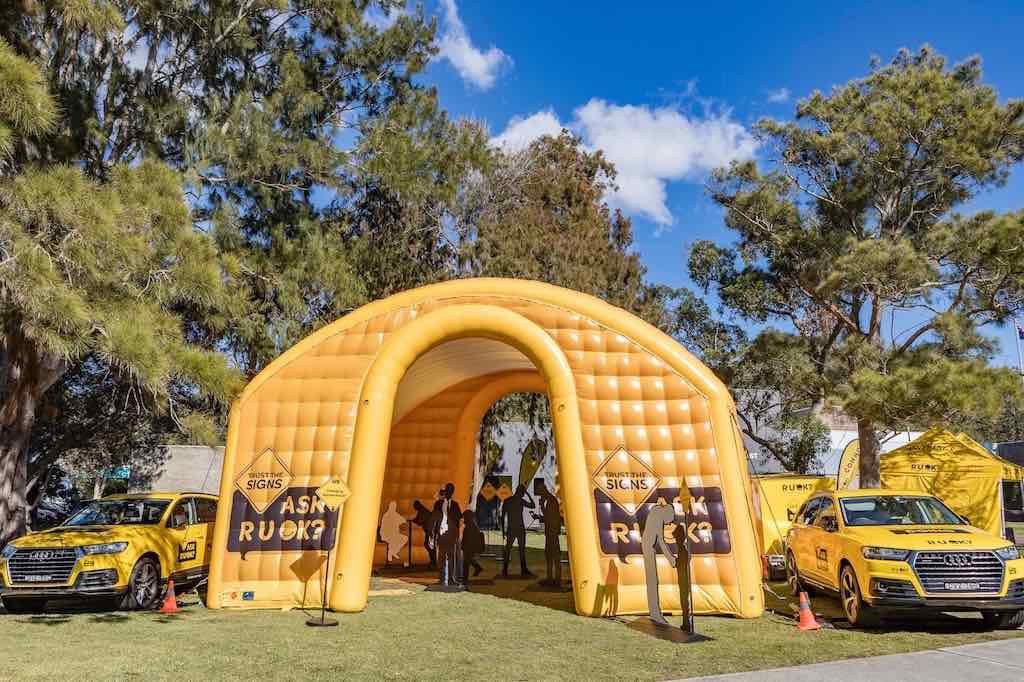 They will travel 14,000kms and stop at 24 communities around Australia. Encouraging everyone to ask R U OK? today and every day it's needed! Find out more at Trust the Signs Tour.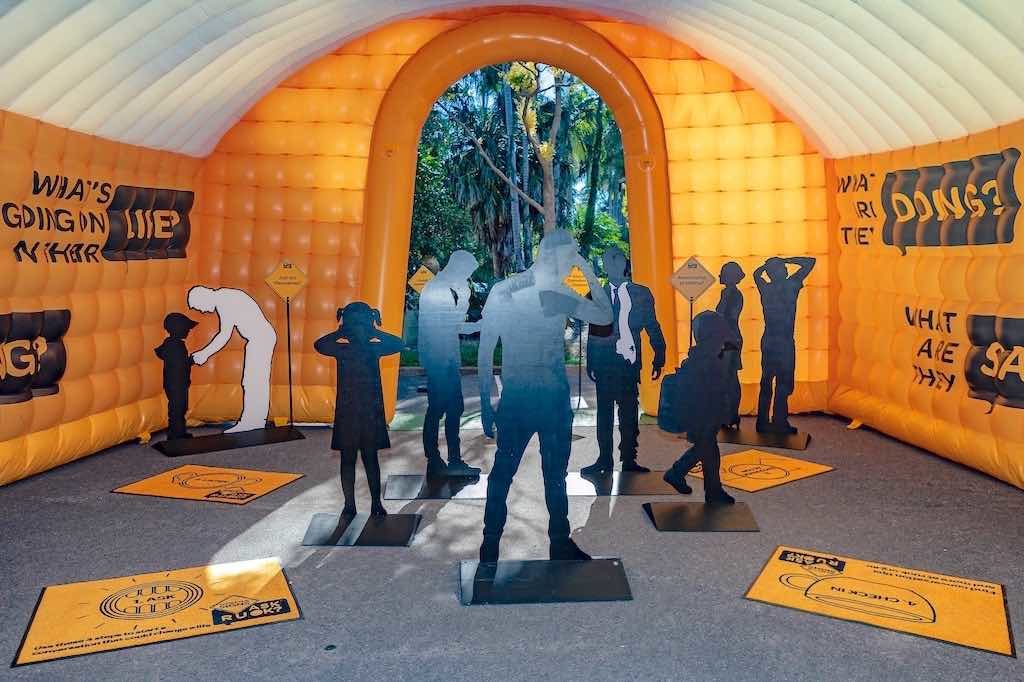 The tour aims to help normalise conversations about life's ups and downs. Local mental health and suicide prevention services are supporting the tour events to highlight what support is available. Learn what the common signs to look out for are.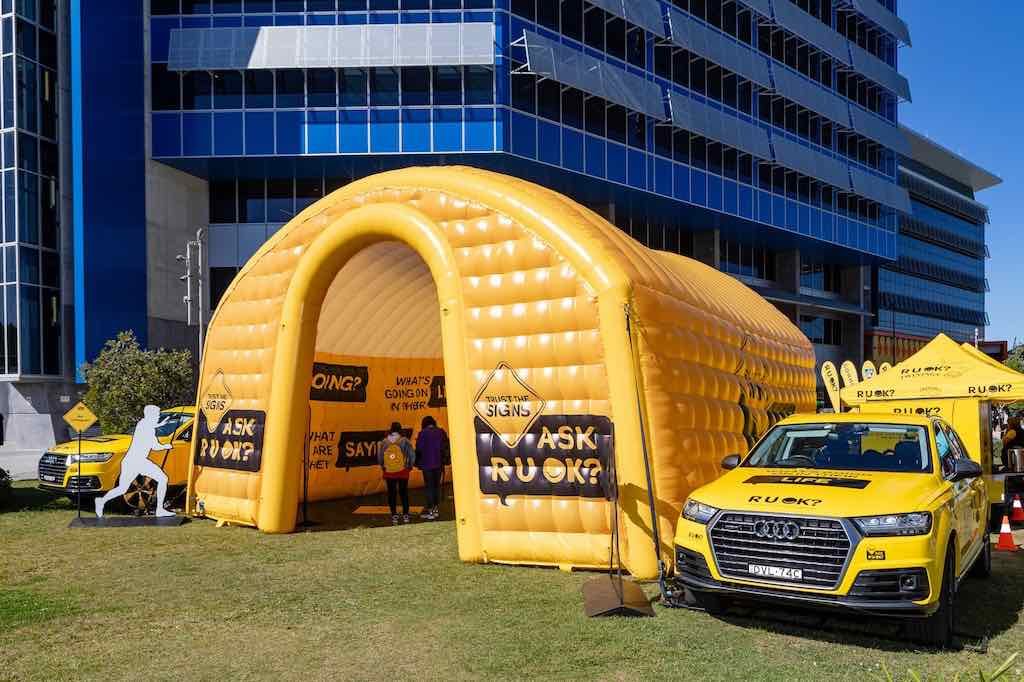 Jamie de Re, Production Manager at Fourth Wall was in charge of sourcing an eye catching and practical structure to take on tour. A branded custom inflatable house was the end result. Easy to instal within minutes using two blowers. Even easier to pack down and transport to the next tour destination.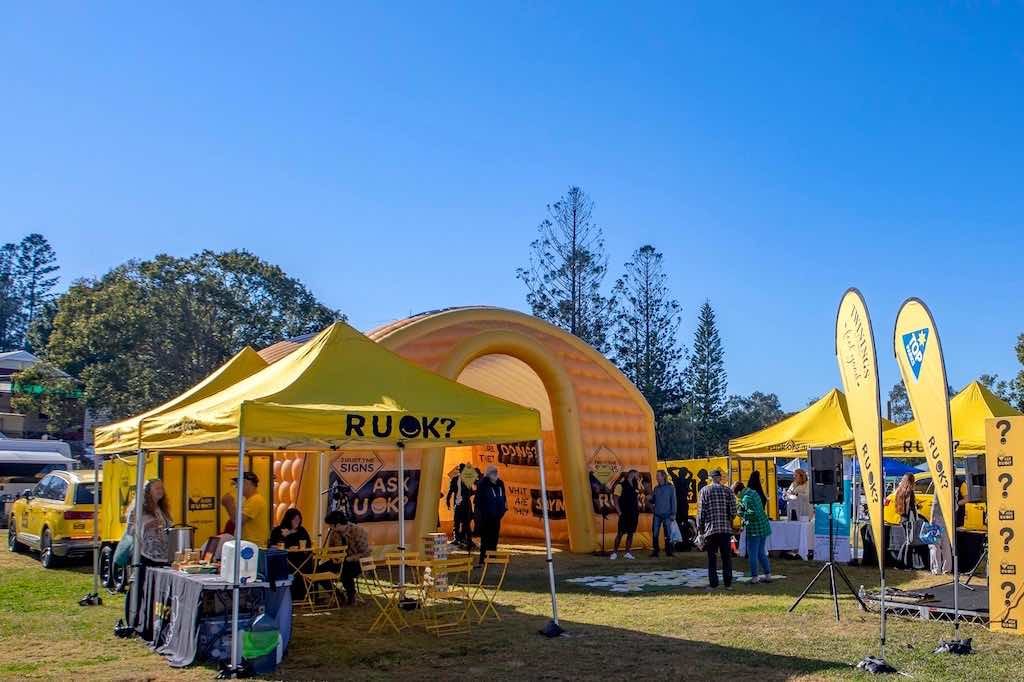 For online crisis support, you can chat with Lifeline using their online crisis chat service (available 7pm – 4am AEST) http://www.lifeline.org.au/Find-Help/Online-Services/crisis-chat. 
All images supplied by Fourth Wall (Facebook@FourthWallMade) and R U OK? (Facebook@ruokday)
Contact us with any queries regards inflatable structures.