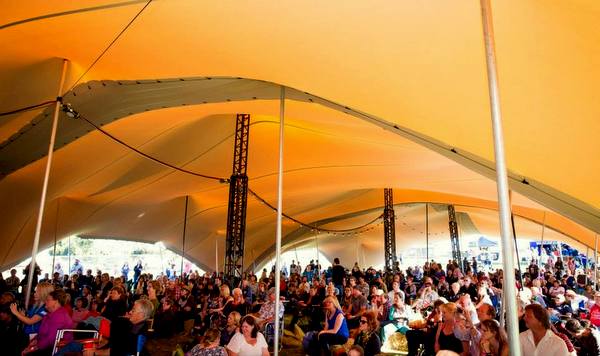 Upping your Game
Feeling like you keep putting on the same event, over and over again?Have the urge to create something bigger and better?Want to keep up with the latest marketing movements?Leveraging the community aspect of events is your answer!There's a growing desire of consumers to feel a part of something beyond one or two-day events. It's human nature to love being part of a movement, connecting with others, and getting involved.Why not serve your audience and your brand better by leveraging your event and expanding it out into a true community?The 
event lifecycle has extended as social media,
new marketing strategies, and more conscious consumers have flooded the marketplace and encouraged companies to step up their game.The new marketing landscape is all about storytelling, connection, and relationship building! "Events as communities" is a great way to put these ideas into practice and increase the impact of your event.You have the ability to capture audience attention on a much deeper level than ever before, encouraging consumer engagement outside of the limited time you have available to host an event
Management
Who will manage the community? This strategy requires other marketing experts past the event planner in charge of the event. It takes brand ambassadors to truly nurture a community and ensure the community stays focused. Be prepared to invest the personnel to make this strategy effective.
Vision
What is truly the point of the community? What is the bigger movement that your audience relates to and can get behind? It could be environmental issues, conscious consumerism, buying local, or other big vision causes that your brand supports and believes in. Ensure the vision is aligned with your brand and is related to your event.
Goals
What is really the goal with creating the community outside of the event? Perhaps it's increasing attendance at the event, fostering connections between attendees, building customers for life, continuing the community yearly, or changing perceptions. There are a lot of reasons communities exist, but if you aren't clear on the purpose of your community, then your lack of true connection will show and it will be confusing why it exists in the first place.Consumers are intelligent and picky about how they spend their time and where they spend their money. If you want your event to truly stand out, link it to a larger community that serves a true purpose for your audience and your brand.Connection is currency and your event community can prove to be well worth the effort.