The only limitation is your imagination
We all know that the Events world is fiercely competitive and the pressure is on to play the ace when it comes to one-upmanship.Are you searching for something spectacular for your next event? We've set our sights on a range of outstanding inflatable structures and lights that could just be exactly what you're looking for.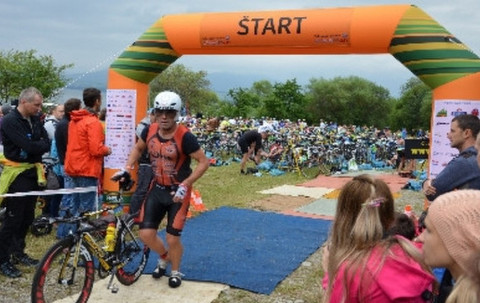 Stuart Johnstone of Stretch Structures Australia highlights your options, 'you have the choice of our standard range of products that are readily available or come talk to us about something you need custom designed and manufactured to your specifications.'
These structures are truly something extraordinary and unique – ready to up the standards at any event.
LOS
Mind boggling, mind blowing – Large Outdoor Structures can be large enough to accommodate up to 500 people. Available in arch, dome, cube or shell – the choice is yours. They may be large, but these items are fully portable. The same goes for their range of inflatable furniture that can be installed in minutes. If it's boasting your brand that you're after, these inflatable pieces of furniture can be branded or tagged and they're comfortable to boot! Stuart adds, 'if you're setting up an office booth at a convention, for example, we can add the walls, desks and chairs to create your zone.'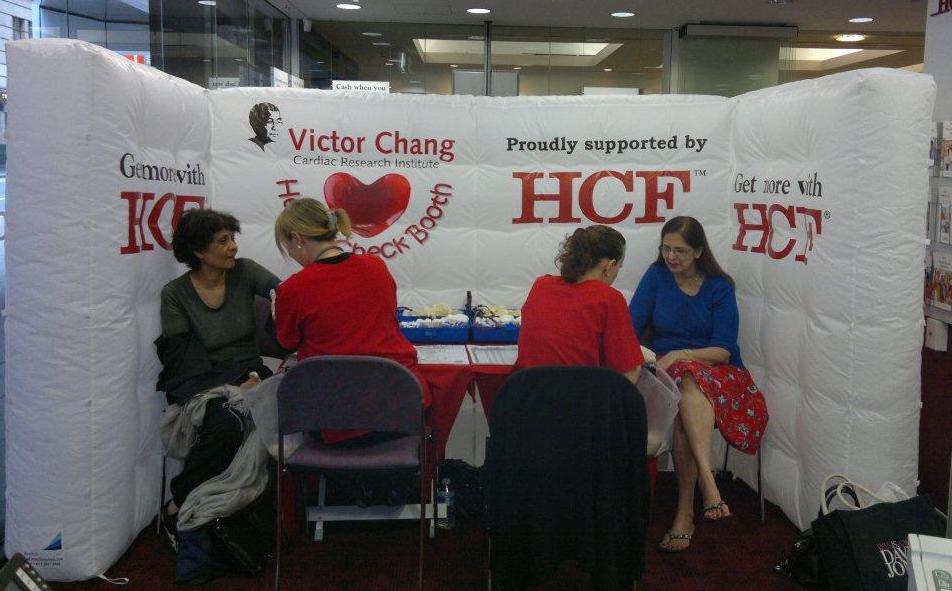 Sculptural inflated products can add an organic shape and feel to any event. Ideal for filling-up empty corners and adding atmosphere, you can add light and colour to further enhance your event theme or branding needs. The beauty of a range like Stretch Structures Inflatable Event Architecture is that your imagination is the only limitation. You can sit with their designers and create anything… no matter how large or small, they will make your vision a reality.
Housekeeping: all inflatable structures are PU coated, ripstop nylon and PVC. They require a constant running blower to stay inflated.
Inflated Lightness of Being
Light and shape; shape and light…
Lighting is an important aspect of any event. It sets the atmosphere and creates a great environment for you to communicate your message. Lighting of various intensities not only make your guests feel safe and comfortable in that environment, they serve to further your design theme. Day or night, ambiance is enhanced and that touch of magic is added to your design element.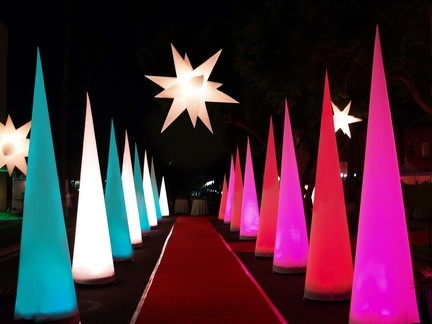 'With our selection of inflatable lights, your options are endless,' says Stuart, 'they can be branded: because of the large surface area, the lights can easily be customized to enhance a brand or carry a logo.' The choice is yours: freestanding, suspended, on display or staged to your needs. We can help you create virtually any effect that you are looking for.
Now, be sure, they have thought of everything. Lights come with an internal, lightweight fan, bulbs and either a cord for hanging or a sturdy base and you can add a remote control to change LED lighting for colour changes.They'll discuss all your needs and make sure you are covered.
Built to last in a variety of environments and uses, each light is made from sturdy fabric which is super durable and hard working. They're easy to transport as they are lightweight so carry them to your location with ease.
Bedazzle your next event with an inflatable structure and theme enhancing inflatable light!