Quality Custom Skinned Domes
Like something futuristic – our Igloo Geodesic Domes are multi-purpose, extra strong and ideal for both temporary or permanent shelter. Branding the skin (cover) with your clients logo or artwork is the icing on the top.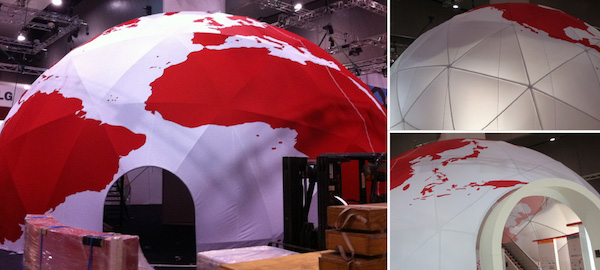 Strong yet flexible
The frame is made out of stainless steel (SS) or galvanized steel (GS) and covered in flame retardant PVC fabric. The structure can be fixed both permanently or temporarily. Integrated floor and ballast solutions are available for any size structure.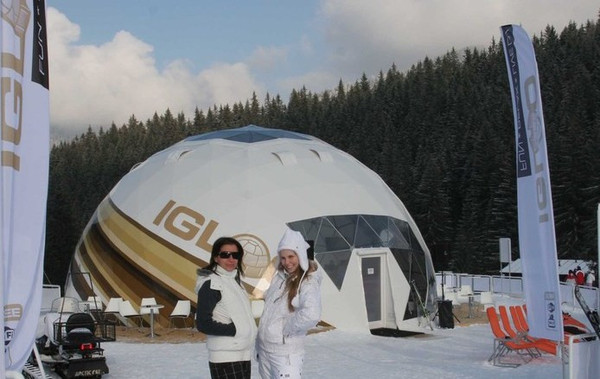 European Design
The European design and engineering is ingenious in its simplicity. Hence installation is guaranteed to be fast and easy. We offer custom sizing, as well as, a broad range of ready-to-use options eg. 6m diameter all the way up to 27m in diameter.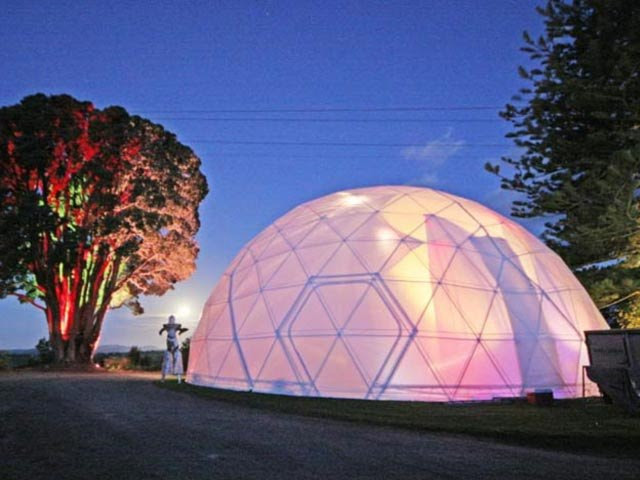 Modular design
Now if you're thinking large scale, our connection tunnels allow for the creation of dome villages. The very nature of the geodesic design is modular so its possible to interlink or expand your original structure.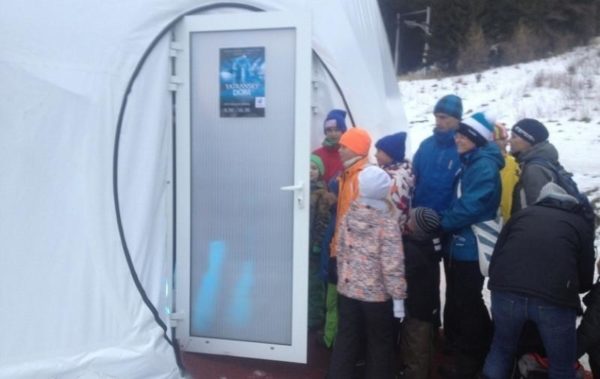 No limits to accessories
Complementing the impressive design are many accessories, such as, cooling, heating, flooring, windows, doors, internal lights and even emergency illumination.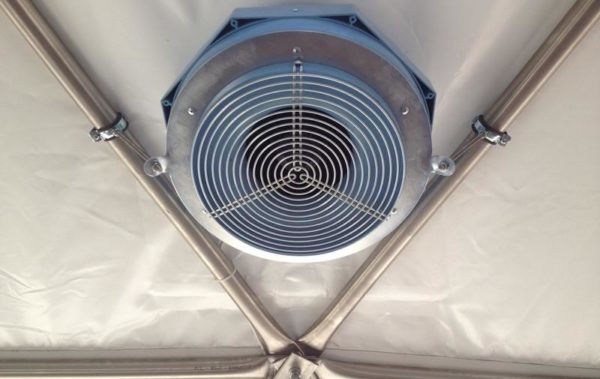 Disassemble and Store
The compact design makes for easy transport and storage. Hence it's simple to both install this structure, and take it down and store away till next time.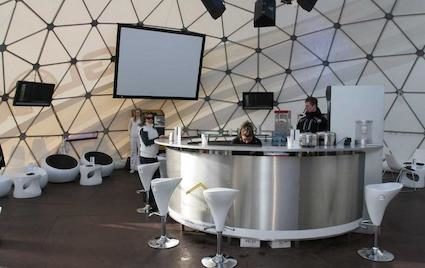 Our staff will work with you to help you create your ideal igloo geodesic domes to suite your circumstances. So contact us and start a conversation.