So you've taken the step to invest in a Stretch tent or an AXION structure from Stretch Structures – congratulations and welcome to the family!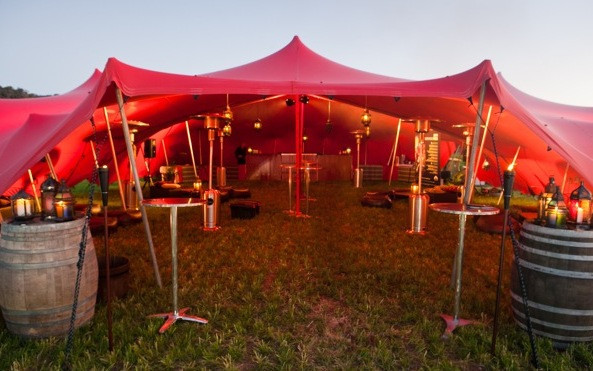 Consider this a passport to a world of ever expanding possibilities. Did you know that investing in the structure means you can easily add elements to make it bigger, more eye catching and unique to your needs?'Let's chat about the Stretch Tent shall we?' Daniel Hunt, head of Design & Installation at Stretch Structures give us the 101:The versatility of the Stretch Tent is endless with the ability to add side walls or connect one size tent to another. Consider this: a 4.5x6m (in yellow) can be connected to a 6x8m (in red) and that then connected to an 8x10m (in orange). Not only extremely colourful and eye catching but able to house a large crowd in an easy, flexible way. Our connectors come in sizes 4.5m all the way up to 20m.Our Stretch Tents can be enclosed at the click of a finger, thanks to our side wall catalogue. Thinking of doing more with your 4.5x6m tent? Add 3 side walls and you have increased flexibility with what you can do with the space. Our side walls are available in sizes: 4.5m all the way up to 20m.AXION accessories: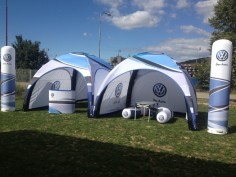 'Now here is where you can really have a lot of fun,' says Daniel.  AXION is a range of sealed inflatable structures and they're available in a range of styles: Square, Tripod, Flower and Spider. These styles can be further emphasized by investing in the accessories available.You have your basic structure – tick.  Take the next step and you can add side walls – but wait, there's more detail in the side walls: add a door or a window, add a panoramic inlay or add mosquito netting to protect your guests.The options are endless. Structural additions will make your AXION even more eye catching: a visor will create dimension and give further brandable surface options.  AXIONs can also be joined together by a connector tunnel.