Making the Most Out of Event Marketing
Event based marketing, either indoors or outdoors can be a highly targeted and cost-effective use of your marketing spend.  Since most marketing events like  trade shows, activations and exhibitions invite people who are already interested in a certain product, service or are at least interested in the general genre that the participating business operates in, it makes sense to make the most out of participation in such events. Below, one can find a few tips on how to get the maximum exposure while marketing at such events.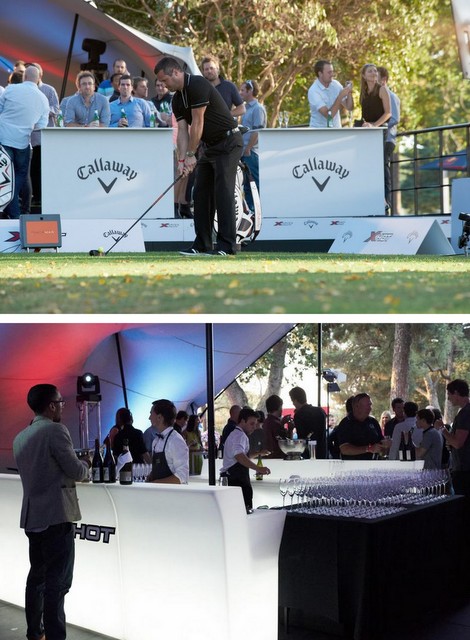 Make your event, activation or stall stand out
A trade show might be attended by hundreds of vendors. It is common practice for 80% of all vendors to put up a drab looking stall, with the usual clutter of flyers, banners and people greeters who try to invoke interest for their stalls.  While you will still have to do all that, you must also try to think outside the box, to try to think of something that will make your stall or experiential activation really stand out in such a way that people remember or absorb your brand messageThere are several creative ways in which you can achieve just this. Some of them are discussed below.
Take advantage of digital marketing
Regardless of what you sell, you can always put up a PowerPoint presentation or a video about your brand message or company on a HD TV for everyone to see.  Nowadays, you can rent a large and impressive  HD TV for a very low price and it makes sense to have it as part of your activation or stall.  If your representatives are busy or if the visitors to your trade show or activation event are too busy, your video can be used to capture the attention, provide a greater reach or retain interest in your brand message. If your video or presentation is tastefully and smartly done, it will attract an inquiry, capturing a potential lead.
Branded giveaways
Even with small budgets, you can give away freebies with your brand image on it.  Freebies like key chains, pens and T-shirts will work really well on both grabbing attention and providing customers with a future reminder of your brand offering.   Depending on the event, you could also possibly give away slightly more expensive items to carefully chosen prospects.  As an example, you could provide larger prices or give away to either carefully chosen prospects who will remember you and your company for a pretty long time, or through a price draw.  Its certainly not new that people love freebies and they will continue to do so!
Marquees, tents and event structures
Outdoor event structures, marquees, tents, pavilions or canopies – what ever the name they go by  – provide the dual benefits of outdoor protection and high profile brand exposure.   With such a broad range of attractive, affordable and convenient options now available branded marquees, canopies or tents provide corporate sponsors both an inviting outdoor space  protected from the elements with a high impact advertisement for there brands or message.  Ensuring you are using colourful vibrant structures that easily stands out from a long line of boring looking stalls is a great way of attracting attention and providing customers with a premium memorable experience.  Ensure any structure you use is manufactured by a reputable supplier.  The quality reflects a certain brand's personality so ensure you take the time to select an attractive event structure that best reflects your brands qualities.  An alternative is to work with a specialist to design a custom event structure that provides a unique and memorable experience that is synonymous with your brand or marketing message.  Variation in colours or design give the customer that added flavour, that extra oomph, to his or her experience.
Induce a sense of smell, sound and taste into your stall!
While this tip may throw off a lot of people, one must understand that the sense of smell is the strongest sense that humans have.  When people walk into a strong smell it is invariably noticed and acknowledged. In fact, the effects of smell on marketing are so profound that many articles have been written on how certain smells can be used to induce certain emotions in some people. As an example citrus scents have been known to make people spend more time than usual in a store while smells like lavender and vanilla have been used to make a customer feel relaxed, possibly lowering their buying inhibitions.  A case study has even showed that just a tray of fresh baked cookies at a real estate showing helped sell a house faster than usual, the heavenly smell of cookies are associated with warm feelings of having cookies at their comfortable childhood homes. The point is, your stall can benefit from a certain smell, when that smell is chosen rightly. Similarly, you can also provide a unique, memorable stall experience by providing sounds and tastes, basically satisfying the basic needs that all people have, as living creatures.
Have your sales representative shake hands
Obviously, your stall would have hired at least one or two sales people whose job will be to connect with people. Instruct these salesmen to shake hands with people. Once again, marketing research and behavioral studies have shown that people pay extra attention to someone when they first shake their hand. Of course, this is something that has to be done with finesse. Your salesman must first introduce themselves and then subtly extend the handshake, in such a way that the recipient has no choice but to take it, while also not feeling forced to indulge in a handshake.
Train your staff
Educate your staff on how they should prospect, screen, filter and solicit action from visitors to the event or trade show. Trade show visitors come in different types. Some are just window shopping while some only have a very vague idea to buy while some are actually looking to make a purchase on that very day. Your staff must be able to identify each one of these types, to then spend time, effort and other resources accordingly, to rope in a sale, lead or a referral. If your looking for more help in getting the most from your outdoor marketing exercise, activation or experiential marketing activity then we'd love to help.  Further details of our broad range of specialist products and design services can be found at
stretchstructures.com