Let's paint for you a picture……So people are still raving on about your last event you planned. They've commented on the fabulous food and entertainment. They've gushed about the stunning atmosphere. And they've thanked you for creating true
ambience
and an experience they'll remember.You knew the whole design centered around one key element – the perfect
stretch tent
. The entire event was planned around the beautiful, sturdy, and customizable structure that kept your guests out of the elements and your atmosphere inviting. You've already rented tents three times and each time it's worked beautifully. You know it's time to invest in this key piece to save time and money, but you aren't sure where to start.
We make the decision process easy by working with you one-on-one through the entire process, so you can rest assured you're getting exactly what you need. With distributors around the world, your new investment is only a phone call away.You can purchase a stretch tent, customized to meet your specific needs, in four easy steps.
4. Select optional accessories
The finishing touches and little extras that make your event one to remember. Design and configuration options that create the WOW factor.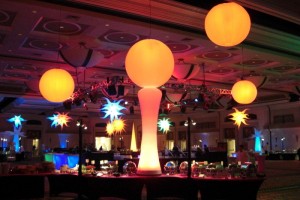 Depending on the size of your tent, manufacturing takes two to six weeks. With an average delivery time of five weeks, you'll have your very own customized tent in time for your next big event.Having exactly what you need on hand for all of your events is a great way to save time and money. Talk to your distributor about your big vision for your company events.
StretchStructures
Stretch Tent
is passionate about helping our customers create successful events and has all of the tools to turn your big vision into reality.Contact a distributor today to get the party started!