Today's Consumer:
The consumer that we speak to grows more and more savvy to hollow communication and marketing schlock. Therefore in this digital age, we need to find new, real ways to converse.

With social media platforms littered with fake news and false standards, the new wave consumer seeks to be spoken to in a genuine voice. Hence, this is where brand activations are becoming more and more popular a voice: 'the art of driving consumer action through brand interaction and experience.'
The aim is to get the consumer to act; react and engage in one of the most valued mode of recommendation: word-of-mouth.
Case Studies: 1 & 2
Stretch Structures manufacture a range of products which are perfectly suited to brand activations due to their ease of use. In this article, we look at two of our clients who have recently been involved in very successful activations that engaged their target market directly.
#1 Hands On – Westpac Bank / Maverick Agency
The Maverick Agency was enlisted to help celebrate 200 years of service for Westpac Bank of Australia. The installation took place at the Sydney International Airport entrance.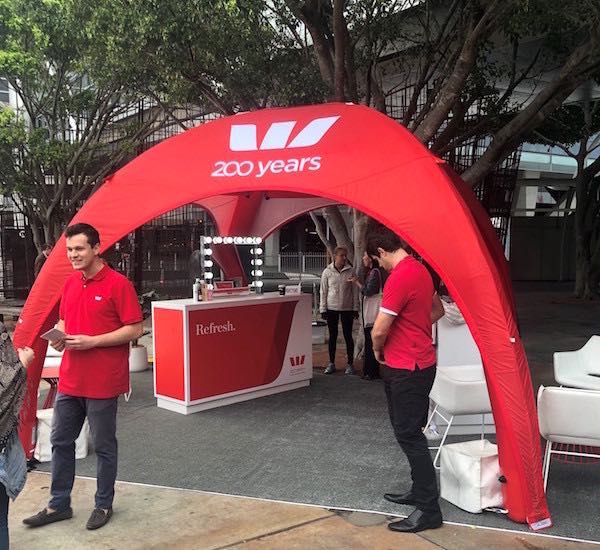 The idea was to sign up new Westpac clients and interact with existing ones. Passers-by were offered a place to chill, a chance to refresh with hand creams and facial wipes, and gentle interaction with Westpac Bank representatives. Maverick Agency used a fully branded AXION Lite from Stretch Structures in crisp red and white. Complimentary accessories brought home the welcome message.
The Product – A Hard Working Axion Lite
The beauty of the AXION Lite is that it's durable and flexible. This installation stayed up for a month. Overnight, the four walls were zipped up to secure merchandise inside, during the day, a quick unzip and tada!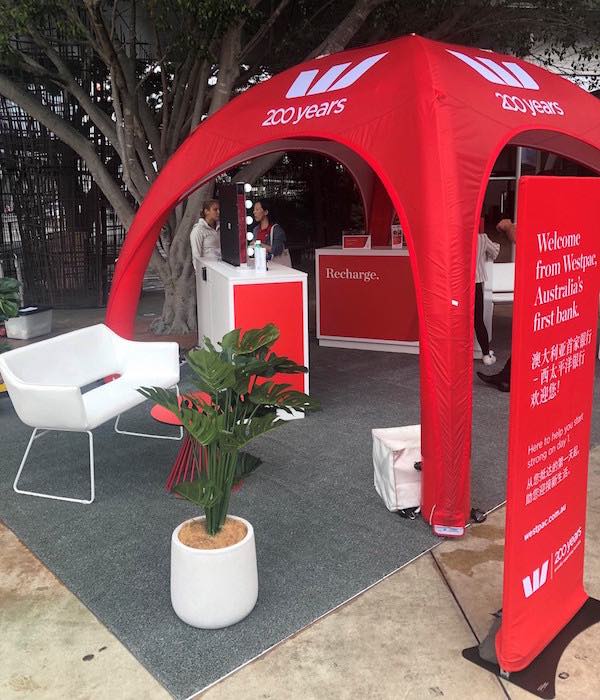 Inflatable AXION Lite is made of strong but lightweight polyester fabric. The patented AXION smart inflation system (that controls the airflow using the central valves), requires one person to set up within minutes. The entire dome packs down into the original trolley bag that fits into a standard sized car, making it perfect for any roadshow or event.
In this case, the AXION Lite was installed on a hard surface… no problem. The structure was secured with strategic weights on each leg and this was sufficient to secure the structure for the entire month.
Images supplied by Maverick Agency
#2 Make Life a Ride – BMW Motorrad Australia / Brand Dimentions
Brand Dimensions created an ideal zone for BMW Motorrad Australia when they launched their new SBK team at the Phillip Island Circuit at The World Super Bikes Championships 2019.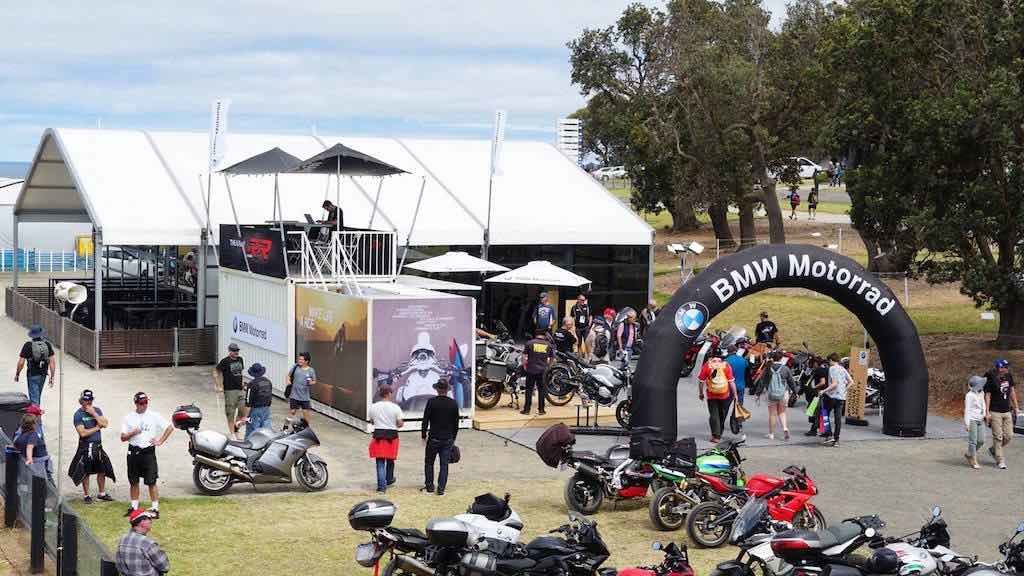 A large, bold activation was created using an Inflatable Arch entryway with the slogan 'Make Life A Ride' emblazened on it. Sealed Inflatable shapes are silent, durable and fully printable, this model comes with a transport bag implemented in a base. It takes up to 10 minutes to setup and break down.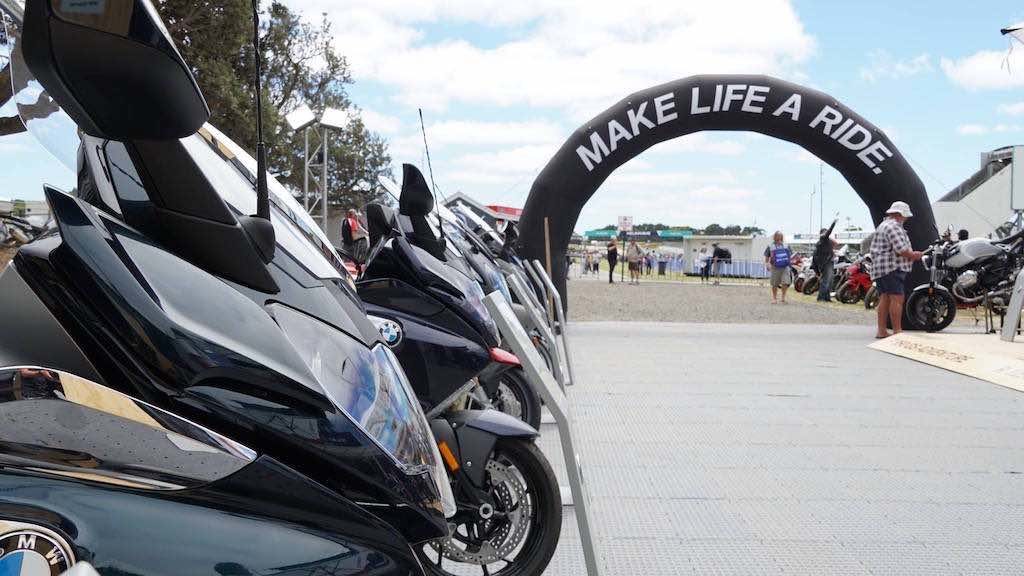 Then Brand Dimensions designed a custom container with a black branded Stretch Tent roof. The zone could be navigated easily by enthusiasts, providing a close-up look at the bikes, a wealth of information to absorb, and representatives available to answer questions.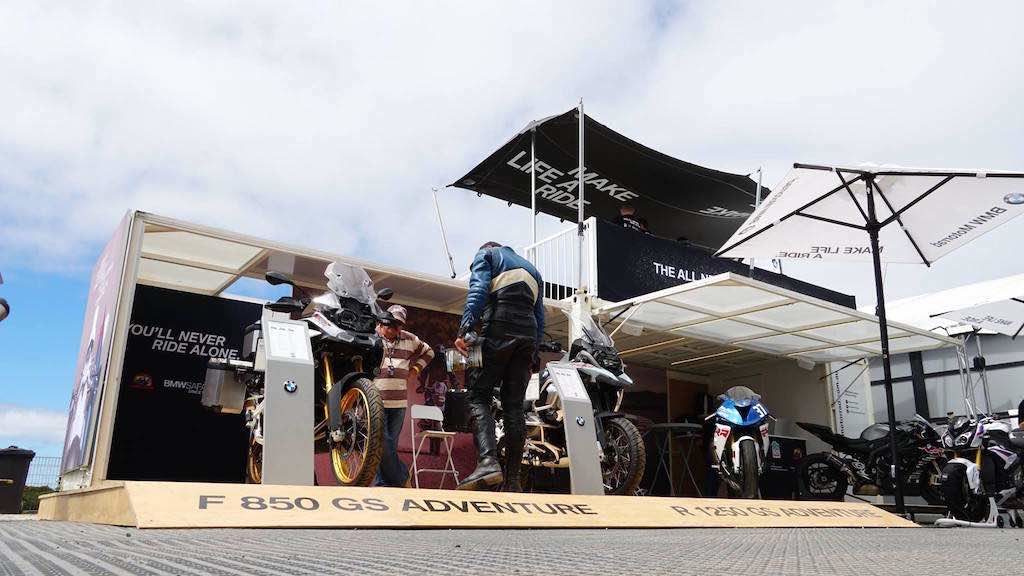 The installation was bold, clean and slick with crisp branding which stood out head and shoulders from the crowd.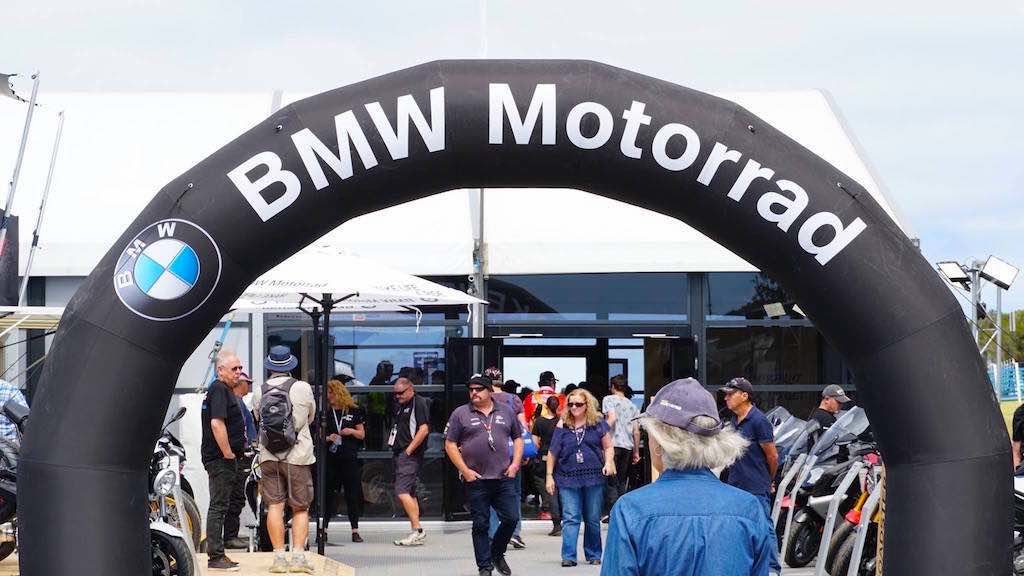 Images supplied by Brand Dimensions (Facebook @BrandDimensions)
Contact us today and let's start a conversation about how we can help you and your clients promote their brand.