When we're asked for a product that is lightweight, easy to set up, fully brandable, sleek and has that WOW factor, there's only 1 answer: The AXION Sealed Inflatable range!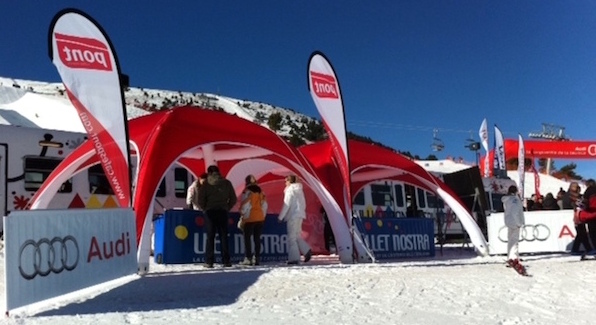 With sizes 3m x 3m up to 7m x7m it can accommodate any situation. The additional options of walls, visors, floors, LED lights and connection tunnels (so you can link multiple units together) means it really is the ultimate in brand activation. We have a dedicated team so you can work with our designers to create your ideal structure.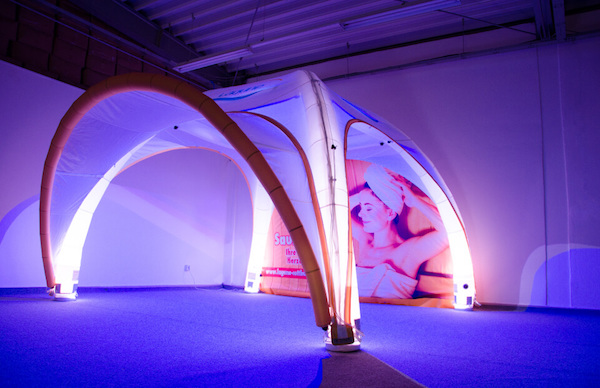 Our 3m, 4m and 5m has the amazing single point inflation: simply plug the pump into the inflation valve and the whole structure inflates in a matter of a few minutes. 
Other amazing features:  Inflation and Overpressure Valves –
As soon as the structure reaches optimal pressure, it releases any excess, so they can never burst your AXION. The Inflation Valve is one way, so you never have to worry about loosing pressure once the pump is taken out. Now you can't get much easier than that!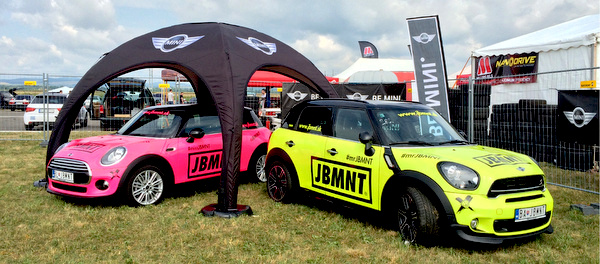 Your brand will be 100% recognisable thanks to the full subliminal printing process that we use. It means we can match any pantone colour and any logo. You also have the option to zip off the roof for cleaning or if you need to replace with a new product logo!
Fast Facts:
All units come with trolley bag, repair kit, pegs, ropes, spare valves and even a spare bladder so there is no chance of your activation being delayed.

Axion Repair Kit

We provide a full mock up of your design and you can see exactly what the product will look like so there are no surprises.

Wind rated to 100 kph also ensures the structure is the strongest on the market and gives you the peace of mind when you are on site.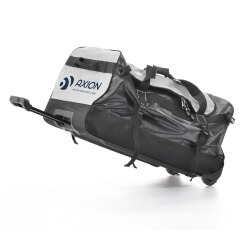 Having the structure in 1 bag and set up in under 10 minutes ensures that you are making money by not having any time wasted on site and being ready to promote and sell your product before any other competitor.
There is no other product that comes close to the look and functionality of these amazing structures. You won't be disappointed!