Stretch tunnel makes impact at HBF Run for a Reason
The 
stretch tunnel
is gaining in popularity as customers realise the impact they can make with one eye-catching message.A recent client of ours, experiential marketing agency
Gettin Hectic
, were faced with the challenge of creating brand ownership of a huge, impersonal space. Their solution; a series of gallery style, self-guided installations.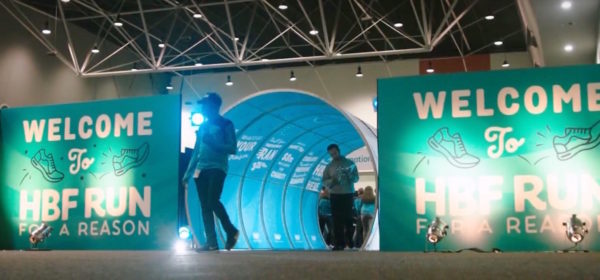 When guests arrived to sign up for the
HBF Run for a Reason
event, they walked through a giant stretch tunnel branded with the
HBF Health Insurers
message.Coupled with additional over-sized installations, they brought to life the extent of the role that HBF plays in the health of its members.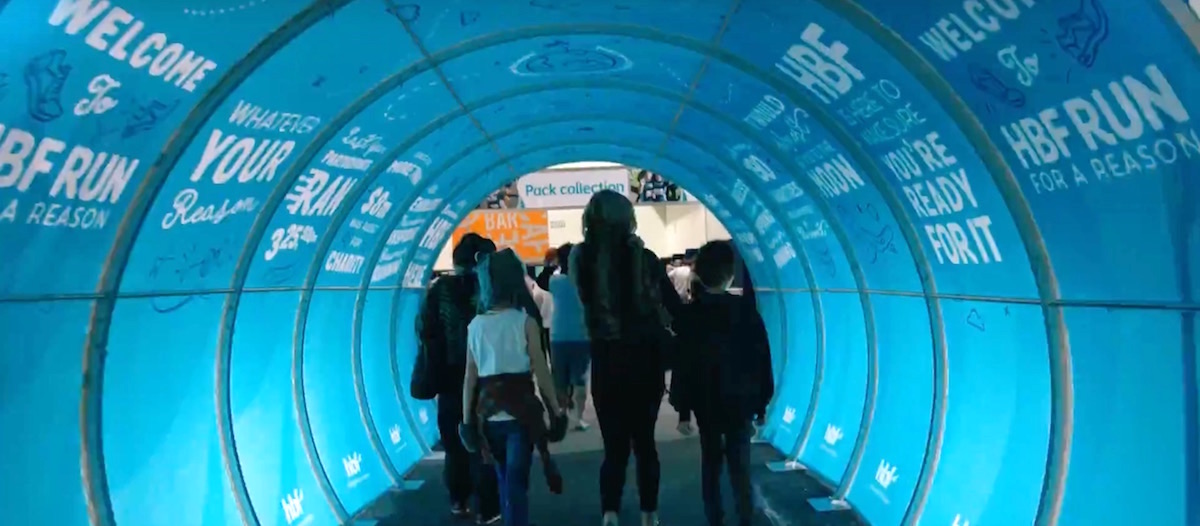 Stretch Tunnel Details
We stock standard width tunnels in 3m, 4m, 5m and 6m profiles & can customise the dimensions to suit.
They are ideal for entryways for guests and provide a stunning reception, especially when used with light projection.
Available in both indoor lycra and outdoor waterproof versions.
Available in custom shapes, colours and sizes.
Brand your stretch tunnel for an immersion experience & drive your message home.
Click through to 
Purchase a Stretch Tunnel
, or 
contact us at 

info@stretchstructures.com

 if you have any questions.
Gettin Hectic's Case Study
Our customer was very satisfied, having received double thumbs up from their client.Watch the activation video below or click through for more details on 
Gettin Hectic's case studies
.
Images supplied by 
Gettin Hectic
(
Facebook @GettinHectic
)